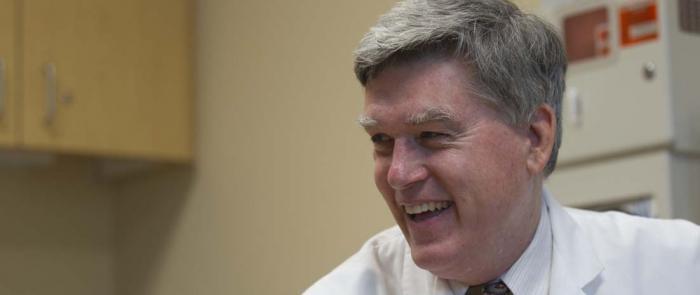 Welcome to the Breast Center at Simmons Cancer Institute at SIU. We are happy you chose the Breast Center website as your source of information regarding breast health services.
The Breast Center has been in existence since 1998. Dr. Robert Mocharnuk is director of the Center.
It was one of the first one hundred breast centers to be awarded accreditation by the National Accreditation Program for Breast Centers (NAPBC), a program administered by the American College of Surgeons. Our staff physicians are specifically trained in all aspects of breast health including breast cancer. In 2016, The Center earned a 100 percent rating from the NAPBC.
Our mission is to provide breast care to women in central and southern Illinois that is patient centered, comprehensive, multidisciplinary and research based for all our patients.
Learn More