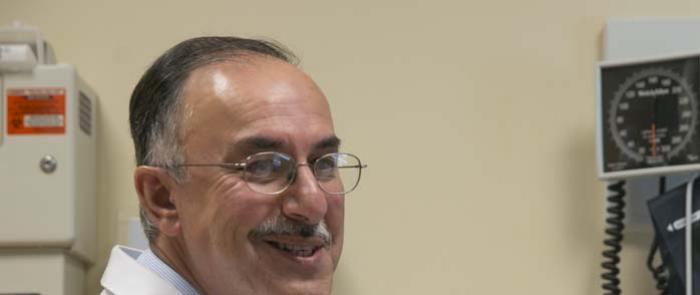 Hematology and Oncology Clinic
SCI Hematology/Oncology is dedicated to supporting our patients through their cancer journey. At SCI Hematology/Oncology, we practice the "team approach" to cancer care. This means that our patients' cancer treatment plans are formed collectively by our team of oncologists, radiologists, surgeons, counselors, and chemotherapy certified medical staff. These plans are individualized to each patient. The multidisciplinary team approach to patient treatment provides a higher quality of care for both the patient and their families.
SCI Hematology/Oncology's commitment to our patients is strengthened through our participation in clinical trials and basic science research. SCI clinical trials test or compare new treatments with current standard treatments, to find better ways to prevent, screen, diagnose and treat cancer. SCI Basic Science researchers work toward discoveries in cancer biology that will further lead to better detection, treatment, and prevention options in the future. The combination of the team approach with research advancements leads to improved care for our patients and their families.