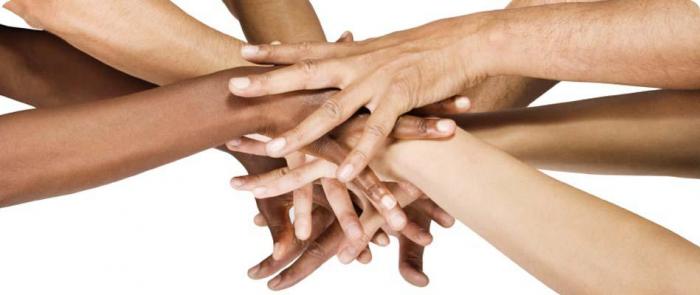 Experiencing emotional trials from the diagnosis of cancer is normal, but that doesn't make it easy. Simmons Cancer Institute at SIU believes that support groups are an important part of cancer care. Support groups provide those diagnosed with cancer a place to learn information about their cancer; a place to share feelings, experiences and concerns with others who have the same cancer diagnosis; and a place which gives emotional and spiritual nourishment. Support Groups connect people facing similar challenges. Days, times, and frequencies of meetings vary.
Located at Simmons Cancer Institute
Side-by-Side Place of Wellness
3rd Floor, Room 3015
315 W. Carpenter Street.
Springfield, IL 62794
Head & Neck Cancer, a patient-directed self-help organization that was founded in 1991 by an oral cancer survivor. It is a non-profit organization dedicated to meeting the emotional, physical and humanistic needs of oral and head and neck cancer patients and their caregivers.
4th Fridays at 1 pm, Room 3015
Contact: Jenny Varga, 217.862.0400

Women Around You (WAY), a support group for female cancer patients of all ages
4th Wednesdays at 4 pm, Room 3015 
---

Located at Memorial Medical Center
Breast Cancer
2nd Tuesdays at 5 pm, Room E118
(Does not meet in November & December)
Contact: 217-757-7684

Prostate Cancer
2nd Wednesdays at 5:15 pm, Room B149
Contact: Tia Rapps BSN, RN 217.757.2094

Finding Hope Cancer Support Group for Patients and Caregivers
         3rd Wednesdays at 5 pm; Room E118
         Contact: Naomi Wands RN 217.757.7684
---
Located at St. John's Hospital
Capital Ostomy
1st Thursday of March, April, May, Sept, Oct, & Nov at 4:00pm, Lincoln Room (conference room at back of cafeteria)
Contact: 217-544-6464, ext. 44039
---
Others
Healing Through Faith Support Group
         Thursdays, 6:30-7:30 pm
         First United Methodist Church
         2941 S Koke Mill Rd, Springfield
         Contact: Sandy Walter, 815.992.0340
Montgomery County Breast Cancer Support Group
Contact: Alicia Grosenheider at 217-324-3171

Teal Time - An Ovarian Cancer Survivor Group
Contact: info@tealtime.org or www.tealtime.org
If you have a support group in your community that you would like us to share, please call 217.545.7493.