Welcome to the Emergency Medicine program at Southern Illinois University School of Medicine. This is a very exciting time at SIU. We have an enthusiastic faculty dedicated to training the next generation of Emergency Physicians. Our first class of Emergency Medicine residents started June 2010. SIU has a long tradition of innovation in education and we are excited to translate this expertise to EM residency training.
As an EM resident at SIU, you will receive customized education to prepare you for a fulfilling career in Emergency Medicine. Clinical education occurs at two large patient-focused tertiary hospitals – St. John's Hospital and Memorial Medical Center - with a combined annual ED volume over 120,000 patient visits per year. Residents will experience the full spectrum of illnesses and injuries, and benefit from a wealth of faculty experience. Education is truly a priority, with a scholarly emphasis.
Resident graduates will be well prepared as educators and ready to effectively train future students and residents. The resident curriculum provides a strong foundation in team training, simulation, bedside ultrasonography, EMS, ED administration, quality improvement, patient safety, and public policy with faculty scholarship in these areas. Our residents will graduate as excellent clinicians and teachers, with the necessary tools for tomorrow's practice in Emergency Medicine.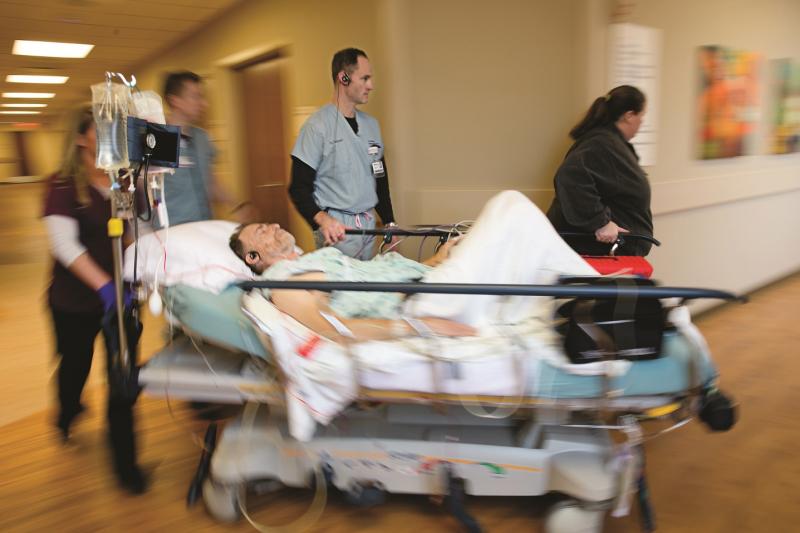 If you are considering a career in Emergency Medicine, take a good look at us. We welcome you on our journey into the future of Emergency Medicine!