SIU Day of Giving
Wednesday, March 4, 2020 - 6:00am

to

Thursday, March 5, 2020 - 12:00am
Location
All Campuses - SIU School of Medicine and SIU Carbondale
Description
Join us on March 4, 2020 for SIU Day of Giving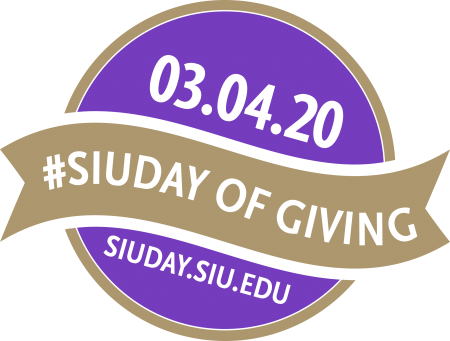 Help us celebrate 50 years of Forever Forward by making a gift to SIU Medicine. On March 4, visit siuday.siu.edu to give your gift in support of any area of our mission.
If you would like to give now, visit siuf.org/give and indicate "SIU Day of Giving" on your donation.
Are you already a donor? Help us encourage others to give! Your Day of Giving gift could be featured online to help us spread the word!
Prefer to give using payroll deduction? Everyone who signs up for payroll deduction on or before Day of Giving will be entered into a special prize drawing. Sign up online at siumed.edu/foundation/forms/payroll-deduction-form.html.
Are you interested in being an ambassador for Day of Giving? Contact the Foundation Office by January 24 with your t-shirt size, and we'll be in touch with more information on how you can help us. Connect with us at foundation@siumed.edu or 545.2955.
SIU Events for Alumni, Donor, Faculty and Staff, Prospective Resident or Fellow