New Employee Onboarding Manual
Welcome to SIU School of Medicine!
We are delighted you have chosen to join our team and look forward to working together in our medical institutions.
As a member of the SIU School of Medicine team you will have a unique and important role in fulfilling our mission. We recognize and acknowledge that you bring a special talent and personality to your role and are confident you will not only contribute to our mission but will find pride in being a part of the School of Medicine.
The mission of SIU School of Medicine is to assist the people of central and southern Illinois in meeting their health-care needs through education, patient care, research and service to the community.

Behavioral Standards
WHO WE ARE AND ASPIRE TO BE (click here)

Our Organizational Structure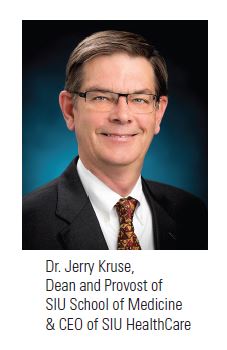 At SIU School of Medicine (SIU SOM), you may work with several departments during your employment. Each department has a webpage that will help you become more familiar with the different units at our institution and learn about the services they offer. An SIU School of Medicine Organizational Chart on our main webpage illustrates our leadership structure.
SIU School of Medicine
We are Southern Illinois University School of Medicine, a publicly assisted medical school focused on the health care needs of downstate Illinois. The school is part of Southern Illinois University in Carbondale. For more than 40 years, the School of Medicine has been an international leader in medical education and a key player in the development of the regional academic medical center in Springfield, Illinois. 
Set amid the growing medical district, our mission is four-fold: education, patient-care, research and service to the community.  Our smaller, focused student experience is based on empathetic values and a philosophy of treating medicine as people, not diseases. Interactive hands-on training makes our graduates among the best-trained, most confident and skilled clinicians in the nation.
As an academic medical center, we train caring and competent physicians, work closely with SIU Medicine, the school's clinical practice, and combine efforts with innovative research and community service efforts. Together, our faculty, students, residents and staff are improving the health of the region.

SIU Medicine
SIU Medicine is the clinical practice of SIU School of Medicine. The more than 250 teaching physicians and other medical professionals who are affiliated with SIU School of Medicine offer primary care and a variety of specialized diagnostic and treatment services, many of which are not available elsewhere in central and southern Illinois. You can use the online provider directory to see the medical professionals at SIU Medicine at www.siumed.org.    

What to Expect
During orientation you will be given materials to assist you in understanding our policies, safety guidelines, work environment and your benefits. We have also provided you with the Onboarding Manual to provide you with valuable information to help you transition into our culture. We trust these materials will assist in the learning process as you adjust to your position. Explore this document and SIU's webpages as time permits, and please don't be afraid to ask questions. We welcome your input and want this to be a mutually beneficial association for years to come.
 
Your First Few Days
Your first few days at SIU School of Medicine can be exciting and also overwhelming. You will be introduced to the people, processes, procedures and systems you will interact with, as well as your work space and organizational structure in which you will work. Collaborate with your manager to identify your first assignments and how you can begin making immediate contributions.  Here's what you can expect in your first few days:

Upon arrival to your department, you will meet with your supervisor and be given a tour of your department. Your supervisor will also go over the following:
Your specific job duties and expectations
Your schedule and hours of work, breaks and lunch hours
How to prepare a time sheet and related procedures; go over the process for requesting time off, submitting a leave slip (i.e., Civil Service Form or Faculty & Principal Administrative Form) and call-in procedures
How to track your benefit time
You'll meet your new co-workers and the other people in groups or departments you will be interacting with on a regular basis. If you are entering into a managerial position, plan to hold meetings with your staff. These meetings will allow you to gain an understanding of current priorities, projects and issues.

Discuss with your manager your department-specific policies and procedures, mission, goals, checklists and any competencies required. Set up your work space with supplies and equipment you will need. Receive your email and computer access. Remember that it's OK to ask questions and ask for clarification from your supervisor. SIU SOM is committed to your success!

Your First Few Weeks
During your first few weeks of employment you should:
Continue to learn about the departmental policies, procedures and practices for your position
Be introduced to your DELTAS (see next page)
Expect periodic visits from your supervisor to answer any questions you might have and to provide guidance as necessary
 
Your First Few Months
As you hit your 3- and 6-month anniversaries, you should begin to feel like you are becoming an integrated team member of the School. Ongoing coaching and counseling is imperative to your success and to foster communication of goals and expectations to all employees. A structured performance evaluation process is in place in order to document both probationary and annual performance as well as to establish goals.
Scheduled Reviews - You will have periodic reviews depending on your position and terms of employment.

Your First Year
You have successfully completed your first year of employment at SIU School of Medicine!  You should feel fully integrated with your department.  Going forward, you can expect:
Peformance evaluations that are completed annually
DELTAS Graduation
DELTAS evaluation
---
DELTAS
Dedicated Employee Liaison To Assure Success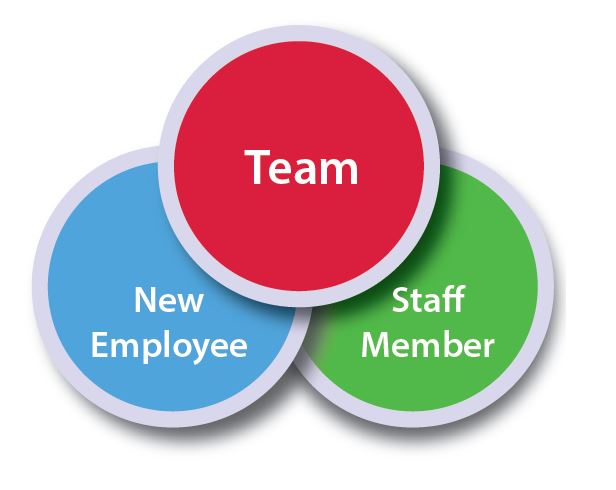 SIU School of Medicine's comprehensive "onboarding" program revolutionizes how we incorporate new employees into our workplace. One important part of this program is the DELTAS program. A DELTAS will be assigned to you to provide one-on-one support to assist in acclimation to the SIU SOM work process.

Goal of DELTAS Program: To provide resources and education to promote successful completion of a new employee's first year of employment.
---
Tasks to Complete as a New Employee
Parking
Employees and students are required to display a valid park-ing decal on any vehicle parked on campus lots. Decals are available for purchase at the Security Office located at 801 North Rutledge. See Security's website for more informa-tion. Not everyone needs a parking sticker. Check with your supervisor to see what you need.
Benefits
If you have not already done so, now is the time to select your benefits. New employees have 10 days from the date of hire to make their insurance elections and 6 months to choose a retirement plan under the State Universities Retirement System. See the Benefits Information Intranet Page for more information, http://intranet.siumed.edu/finan-dadmin/hr/benefits/benframe.htm.
Explore
SIU School of Medicine has many resources to assist you in becoming better acquainted with the School, its mission and the opportunities afforded to you as an employee. Visit the New Employee Information Page for campus maps, FAQs, payroll schedules and more, http://intranet.siumed.edu/finandadmin/hr/empresources/New_employee_page.html.
Orientation
Complete your employee training. You will have varied amounts of training assigned relevant to your position. Please refer to your green folder given to you at orientation.
Health Screening
Follow up with the Employee Health Nurse to complete the compliance requirements of your position. 
---
Resources
Campus Maps
SIU School of Medicine in Springfield has offices, research labs and clinical facilities in 21 locations, including medical school buildings, Memorial Medical Center and St. John's Hospital. Use the East Campus Parking Map, West Campus Parking Map or the Springfield Directional Street Map to help you locate our various campus sites. siumed.edu/news/MapDirections.htm
Campus Buildings
In addition to the campus maps, we have provided you with brief descriptions and images of all of our campus buildings. You can also view the buildings on our website, including buildings in Springfield, Decatur, Quincy and Carbondale. siumed.edu/news/BuildingPage.htm
Holiday Schedule
A great benefit of working at SIU SOM is the holiday schedule. Check out this year's days off! intranet.siumed.edu/finandadmin/hr/benefits/benframe.htm
Paid Time Off
Another great benefit of working at SIU SOM is the paid time off. To see your vacation and sick accrual rates, visit the Office of Human Resources Paid Time Off webpage. intranet.siumed. edu/finandadmin/hr/benefits/vacationsick.htm
Acronyms
Have you heard an acronym or a number mentioned frequently around campus and wondered what it means? See the list of commonly used acronyms at SIU to help you decipher the "alphabet soup." intranet.siumed.edu/acronymns.PDF
Directory
If you need to find another employee, you can perform a search in our People Finder database, known to many as "the Jiffy." You can search by employee or even by department. siumed.edu/common/jiffy.php
Extra Curriculars
Employees have a range of opportunities to engage with councils, committees and volunteer activities at SIU SOM. Many of these are listed later within Community Outreach and Employee Extras. You'll learn more about your peers and the assorted ways we try to promote the School's missions.
Technology
Southern Illinois University School of Medicine provides extensive computing resources for students, faculty, staff and individuals affiliated with the School. The Responsible Use Guidelines explains the criteria for use of computers, phones,
pagers, etc. www.siumed.edu/ir/policy/
Social Media
Social media is a growing trend in health care. Use of social media by employees requires specific steps to be followed prior to use. Please refer to the Social Media Development Guidelines on our intranet page for additional information.
intranet.siumed.edu/pubaffairs/socialmedia.html
Publications
Information about the medical school and its programs can be found in periodicals and various special publications designed for a variety of audiences. View these materials online at siumed.edu/links/pubs.
Aspects magazine
Brief Look
Student Catalog
SCOPE
Teaching and Learning in Medicine
---
Required Training
Conflict of Interest
All employees are required to give the School of Medicine their primary professional loyalty and to arrange their financial interests and other non-university activities so as not to conflict or interfere with their commitment to the School of Medicine. All employees of the SIU SOM are subject to the Conflict of Interest Policy and are required to:
Complete, sign and submit a disclosure form at least annually
Update their disclosure as their own situation and/or a family member's changes throughout the year. A revised Disclosure Form should be submitted within 30 days via the COI database.
Ethics
The State Officials and Employees Ethics Act became law in 2003. It requires each officer and employee of all state agencies and universities to complete an annual ethics training program. This mandatory training usually occurs in October/November. Around this time, you will receive a notice from the SIU SOM Ethics Administrator with information on how to complete the training.
HealthStream
HealthStream is an online learning management system that SIU School of Medicine uses to provide its employees with annual clinical regulatory/compliance, HIPAA, safety and professional development training. All staff are required to complete training annually, and additional trainings could be required by your department. Some examples:
Hazard Communication
Emergency Preparedness
Workplace Infection Control
HIPAA Training
Bloodborne Pathogens
Fraud, Waste and Abuse
TB & Hand Hygiene
Confidentiality Statements
HIPAA
HIPAA refers to the federally mandated patient protection laws. HIPAA compliance is important to the success of our organization and the confidence that our patients place in us. It is vital that all members of our workforce understand and follow our HIPAA principles and procedures. You can view the HIPAA Procedure Manual to learn more. Should you have questions about HIPAA compliance, please ask your supervisor, the Privacy Officer, Security Officer, Compliance Office or Office of General Counsel.
Workplace Infection Control
At SIU, every reasonable attempt will be made to prevent the spread of infection. A variety of infection control measures are used for decreasing the risk of transmission of organisms.  Employee Health Services will monitor those employees, medical students, extra help, or volunteers who may have come into contact with a communicable disease.
Standard precautions will be used during interaction with all patients regardless of their diagnosis or presumed infection status. By following the CDC and IDPH recommendations, SIU will be able to:
provide basic infection prevention recommendations for outpatient (ambulatory care) settings;
reaffirm standard precautions as the foundation for preventing transmission of infectious agents during patient care in all health care settings
provide links to full guidelines and policies Employee Health Services is located at 327 Calhoun Street within Human Resources. You may contact the Employee Health Nurse by calling 545-8970 or paging 492-2446.
---
Helpful Contacts
Tech Support
All SIU offices have IT staff who provide the first line of support for PC software and hardware you might be using. This includes your Windows and SIU email passwords. Get to know your IT person and his/her phone number. These folks will help keep you online and on schedule.  You can also contact them via email at techsupport@siumed.edu.
Employee Health Nurse
In case of exposure to bloodborne pathogen(s) or injury/incident notify the Employee Health Nurse by phone at 545-8970 or pager 492-2446 and complete the Bloodborne Pathogens Exposure Report or Confidential Injury/Incident/Hazard Report within 24 hours.  intranet.siumed.edu/forms/fna/hrforms.html
Office of Human Resources
You can contact the OHR by phone at 545-0223 or visit the Human Resources intranet page for additional information. intranet.siumed.edu/finandadmin/hr/homepage/homesyl.htm
HIPAA Privacy Officer
If you have questions or concerns related to HIPAA, please contact the Privacy Officer at 545-5071. HIPAA policies and forms:  intranet.siumed.edu/pns/Minutes/#policies.
Office of Compliance and Ethics
The mission of the Office of Compliance and Ethics is to assist
the SOM in meeting its multi-faceted mission of education, research,
patient care and service to the community while being compliant
with associated laws and regulations, policies and funding
source mandates. If you have questions about billing compliance or
laws and regulations, contact the Compliance Office at 545-8532.
http://www.siumed.edu/compliance/
SIU SOM Ethics Administrator
The SIU SOM's Ethics Administrator is the primary contact for
ethics-related questions specific to the SOM, including but not
limited to gift ban, prohibited political activities, annual Statements
of Economic Interests and ethics training requirements for all
employees. You can contact the Ethics Administrator at 545-8532.
http://www.siumed.edu/compliance/
SIU Medicine Clinical Documentation
Educator
This position provides comprehensive education to physicians, residents and other non-physician practitioners related to the appropriate coding principles and documentation guidelines to ensure correct claim submission of professional services. If you have a documentation question or need to talk to a clinical documentation educator, call 545-8028.
Office of Police and Security
The security office at SIU School of Medicine is dedicated to serving and protecting faculty, staff, students and visitors at the School. The security office is located at the north entrance of 801 N. Rutledge and is accessible at all times. You can call the Security Office at 545-7777 or visit the Security web page for more information siumed.edu/emergency/
---
Community Outreach
In support of our mission of providing service to the community, SIU School of Medicine coordinates a variety of community events where employees can get involved. To learn more about the School's various outreach efforts, visit the Office of Community Health and Service's website. siumed.edu/service
Casual Days for Charity
The first Friday of each month and each Friday during the month of December are designated as "Casual Dress Days for Charity." Employees will be requested to make a minimum donation of $2 towards a charity and in return will be allowed to dress casually for the day.
Blood drives
SIU School of Medicine hosts blood drives throughout the year in the Prairie Conference Room, located at 327 W. Calhoun, 2nd floor.  Release time is given for employees to donate blood. Please coordinate a time to donate with supervisors to minimize disruption to the workflow of the department. For the next available blood drive, visit the Resources for Employees intranet page. intranet.siumed.edu/finandadmin/hr/empresources/resempframe.htm
Adopt-a-School Partnership with Enos Elementary School
SIU School of Medicine has been enrolled in the Springfield Public School District #186 Partners in Education Adopt-a-School program since 1985. A volunteer committee of employees coordinate efforts each year to enrich the lives of students at Enos Elementary School.
Enos has kindergarten through fifth-grade students. Many of the children come from economically disadvantaged homes. The school is located at 524 West Elliott Street, two blocks northwest of SIU's campus. Visit siumed.edu/news/Enos.html to learn more. Employees and students can fill out the volunteer form and help in a number of ways:
Mentoring/tutoring programs provided by medical students and some employees
Faculty and staff read to individual students or classes.  Make a donation at different times of the year for school supplies, clothing, coats or new reading books.
Shoes that Fit is a national program organized by SIU medical students to provide new athletic shoes for elementary students. Each year SIU medical students raise funds to outfit at least 75 students with shoes and socks. http://www.siumed.edu/news/Enos.html