The Changing Trajectory of Renal Function Decline in Diabetes | Sumanta Mitra, MD, Internal Medicine Memorial Lectureship
Thursday, March 5, 2020 -

4:00pm

to

6:00pm
Location
1A, Memorial Center for Learning and Innovation, 228 W. Miller St., Springfield
Description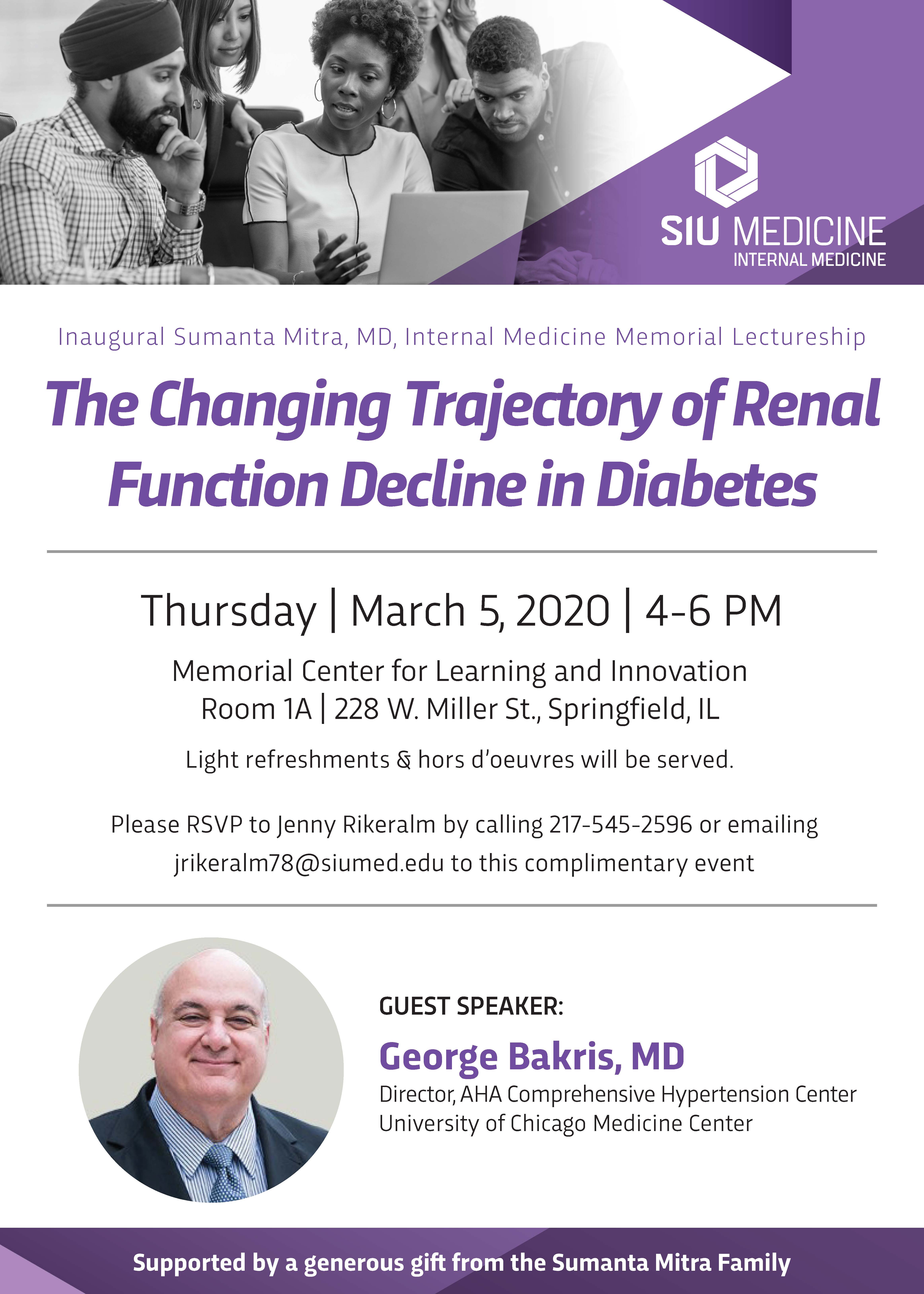 Join the Department of Internal Medicine as it celebrates the contributions of Sumanta Mitra, MD, a founding member of Central Illinois Kidney and Dialysis and Associates (CIKD) and the former chief of the Division of Nephrology at SIU School of Medicine, with the Sumanta Mitra, MD, Internal Medicine Memorial Lectureship.
Internationally renowned hypertension expert George Bakris, MD, will present "The Changing Trajectory of Renal Function Decline in Diabetes" on Thursday, March 5. Bakris is director of the AHA Comprehensive Hypertension Center at the University of Chicago Medicine Center.
To reserve your seat or to learn more, contact Jenny Rikeralm at jrikeralm78@siumed.edu or 217.545.2596.
SIU Events for Alumni, Faculty and Staff, Resident and Fellow, Student