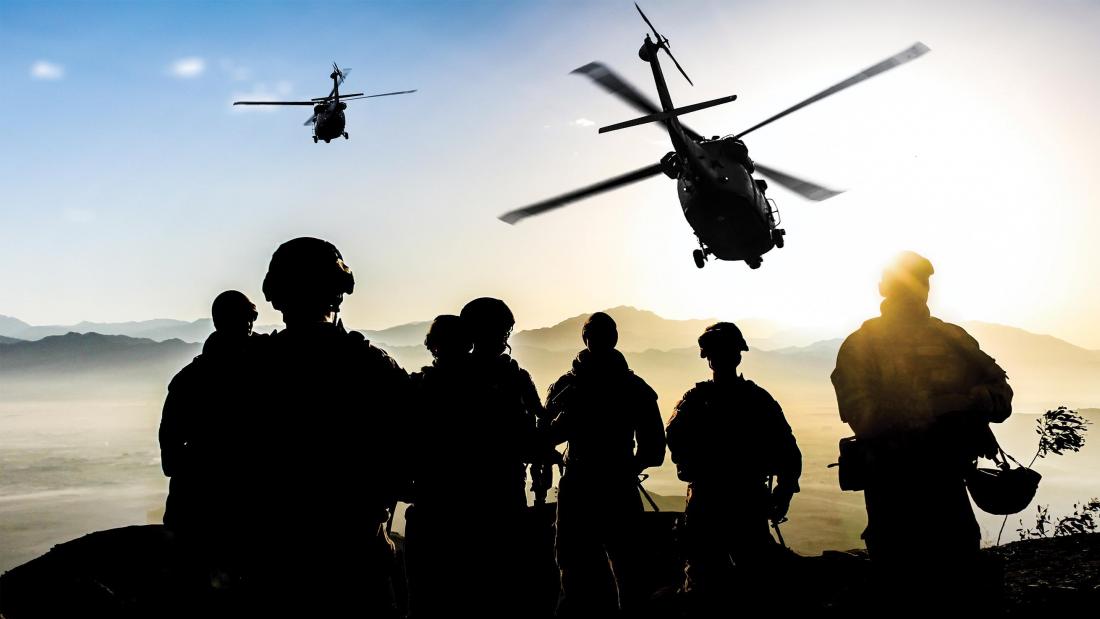 Military Medicine: Reflections of a Physician at War
Written by Ann Augspurger
When Colonel Sean Hollonbeck, MD, '97, was a high school sophomore in Rochelle, Illinois, he started a spreadsheet on the pros and cons of active versus reserve duty and which military career might best suit him. While most classmates were concerned about the Friday night lights (although Hollonbeck also played football) or the current condition of their complexion, he was calling military recruiters to ask about the ins and outs of serving. Hollonbeck recalls they would push back and say things like, "Son, it doesn't work like that." But the young and determined Hollonbeck didn't really care how it worked: He was determined to serve his country and earn a medical degree.
Helping Vets Get Back in the Saddle
"I don't sleep very well at night," Hollonbeck admits. "When you see and live through trauma – I don't care if you're a nurse, a policeman or in the military, you survive. But you may remember, and there are challenges to that."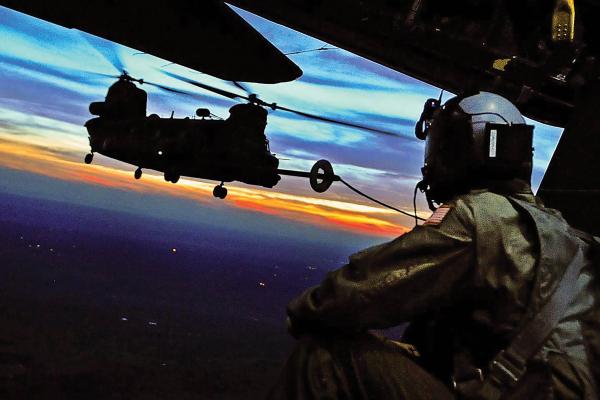 With his years of medical training and a rich military career that includes three Operation Enduring Freedom tours in Afghanistan and two Operation Iraqi Freedom tours, Hollonbeck is quick to challenge the term post-traumatic stress disorder (PTSD) and encourages everyone to think of it (and call it) simply post-traumatic stress (PTS).
At 17, he joined the Illinois Army National Guard as a light infantryman. He earned degrees at the University of Illinois and SIU School of Medicine, and he completed a family medicine residency at Martin Army Hospital in Fort Benning, Georgia, the same place his father served as an optometrist. Hollonbeck continued his medical education with a second residency in Army-Navy Aerospace Medicine at Naval Air Station in Pensacola, Florida, where he also earned a master's degree in public health.
While Hollonbeck believes in the benefits of cognitive behavioral therapy, he explores supplemental or alternatives to cognitive behavioral therapy for patients. "There is still a big struggle with PTS, in how it is treated and how it is handled, and medication or sleep aid sedation is not the answer," he says.
Earlier in his career, he began researching several types of equine therapy programs and found that none were validated. So he used his past experience with horses and conducted research on his own time. In fact, Hollonbeck is so passionate about the benefits of equine therapy that he purchased land near Pensacola, Florida, where he tends to a herd of horses and a Jerusalem donkey. Newly retired, he intends to offer equine therapy part time.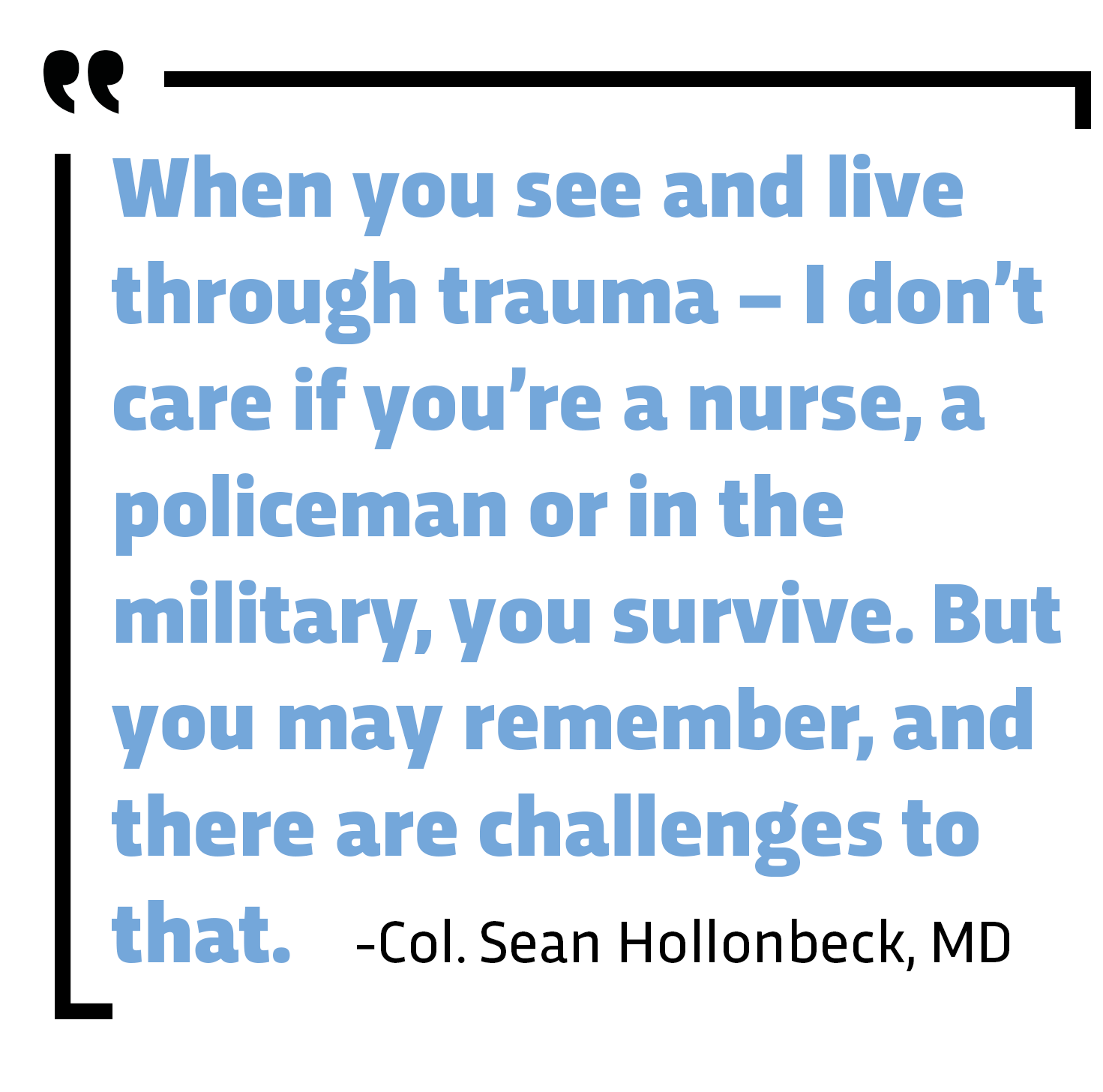 A Common-sense Solution
Hollonbeck, now on his third set of hearing aids, spent a good part of his career advocating hearing loss prevention in the military. He promoted a common-sense solution: to establish a joint baseline military minimum-hearing-protection-level active device for day-to-day use by service members in continuous noise environments.
Devices known as communications and ear protection (CEP) have warded off aviation-related hearing loss in the US Army for 20 years, but the prevention initiative hasn't been implemented in other areas of the military, says Hollonbeck. As the former auditory protection and performance division chief, as well as the Joint Program Committee (JCP-5) working group chair for hearing loss, he asked the big but unaddressed question, "We have a $6 million budget; why do we not have active ear protection in all areas of the military?" He points out that the top two disabilities in the US Veteran's Administration and the military are tinnitus and hearing loss.
Going the Distance
Always the analyzer advocating change, Hollonbeck believes all medical schools should teach a one- or two-week class that includes some of the same basic and advanced life-saving techniques that the army teaches its medics, physician assistants and physicians. "I would put my medics up against any doctor out there – except for maybe ER docs," he explains. "We're out there in the dark, working on soldiers on their side, with noise and commotion all around, and we drop lines into extremities and drill right into the tibia and, boom, we're in!"
His advice for medical students touches on longevity and self-care. He likens a career in medicine to a marathon instead of a sprint. "Stay healthy, take time to exercise and pay yourself first," says the man who is retiring from the military in the same chest and waist size of his very first uniform and snuck in push-ups and sit-ups between patient appointments.
As a unit surgeon in charge of all medical training, a flight surgeon and a physician serving in numerous deployments, Hollonbeck says he feels fortunate to have served. "I realized at a young age we all live in a blessed country, and that country has given a lot to us."
It all began with action in the form of a spreadsheet. Perhaps his retirement will be filled with much of the same: gratitude and action in whatever form that takes, minus the spreadsheet. Or maybe not.

  Preparing for a Pandemic: A collaborative master's program in public health lab science gives SIU graduate students the experience and versatility to step into vital roles in U.S. laboratories.