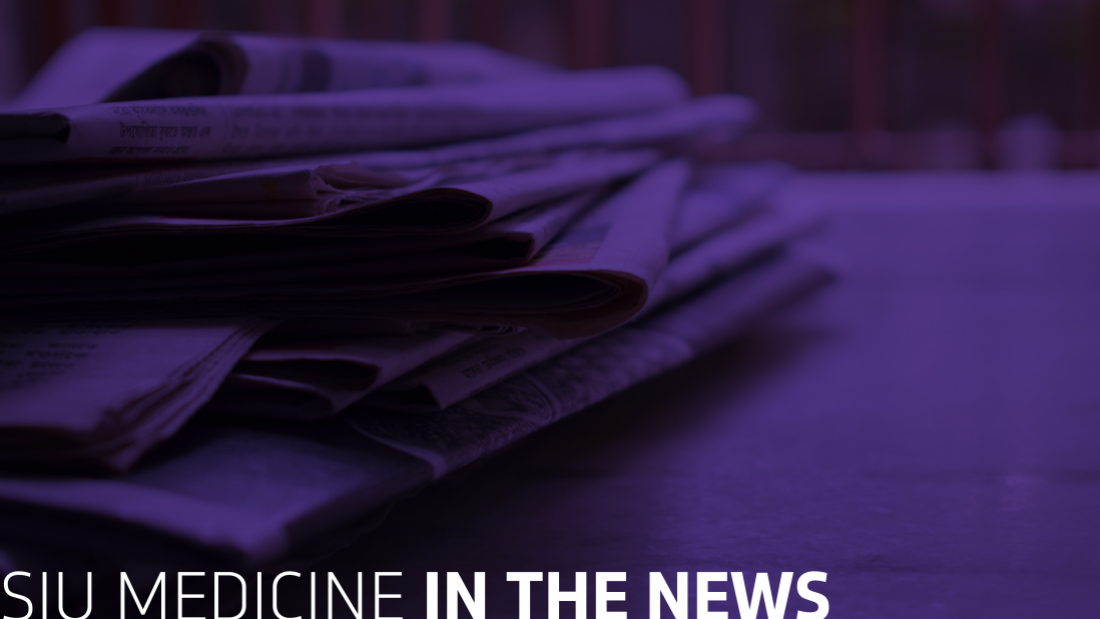 8.27.19. News Channel 20. Rebecca Howard, Center for Family Medicine – Springfield. SIU Medicine offers mobile health care to District 186 students.

9.3.19. WAND. Dr. Stephen Hazelrigg, Surgery. Specialty lung surgery at MMC recertified.
9.10.10. WSIU. SIU Medicine, mental health partners create suicide awareness at first suicide prevention conference.
9.12.19. The Southern. SIU offers free medical care to vets at first-ever Veterans Summit.

9.18.19. WCIA. Dr. Marc Garfinkel, Surgery. Memorial, SIU transplant 1,000th kidney.