Master of Public Health - MEDPREP (MPH-MP)
Update: The MPH-MP pathway is currently not available, due to structural and curricular changes accompanying the MPH program's recent reaccreditation. The SIU School of Medicine continues to offer the MD-MPH track, so students entering our medical school may complete the MPH as part of their medical training. 
Students in the MPH-MP pathway complete the two-year master of public health (MPH) degree while in the MEDPREP program. The MPH degree is offered through SIUC's Community Health Education Department. Because the MPH degree program is designed for working professionals, MPH courses meet in the evenings. To learn more, visit the SIUC Community Health Education Department MPH Degree Program webpage
The mission of the Master of Public Health Program in Community Health Education at SIU Carbondale is to promote public health through professional preparation of community health educators, ongoing development of practitioners, community service, and research/evaluation related to public health. Students interested in the MPH-MP option should have a strong record of undergraduate science coursework, as the MPH limits the number of science preparatory course the student will be able to take to prepare for medical/dental school while in MEDPREP. The MPH program includes a required  practicum (work experience with public health research project), generally completed in the last semester. The practicum entails 240 hours of work and research with a public health project or agency, but may be subject to change.
Pros of the MPH-MP pathway:
Graduate with an MPH degree, which may enhance your career options after MEDPREP or after professional school.

MPH students have the opportunity to take the CHES exam - passing this national exam certifies you as a health education specialist. 

As a graduate student, you may have better options for obtaining loans.

You may be able to apply for a limited number of teaching assistant/graduate assistant positions (IN THE SECOND YEAR ONLY). Positions are not guaranteed.

The graduate school has some tuition scholarships available (can apply for the 2nd year of the program – scholarships are not guaranteed).
Cons/Caveats of the MPH-MP pathway:
Taking several night classes each semester adds to workload and may limit your availability for night study groups or cut into study time.

Required MPH courses in your second summer at MEDPREP may interfere with other off-campus service opportunities, research programs, or jobs.

MPH degree will not help your chances of getting into medical or dental school if undergraduate science coursework rigor and grades are poor.

Tuition waiver eligibility for first MP summer ONLY.

Higher SIUC graduate school tuition.

Must complete practicum for the MPH degree: The requirement includes a minimum of 240 hours of work on a public health project in your final semester.
The academic advisor for the MPH-MP Pathway is Dr. Kathleen Jones.
Testimonials
Recent program graduates Rashod and Dominique reflect on their time in the MPH-MP program.
Q: What made you decide to take the MPH program?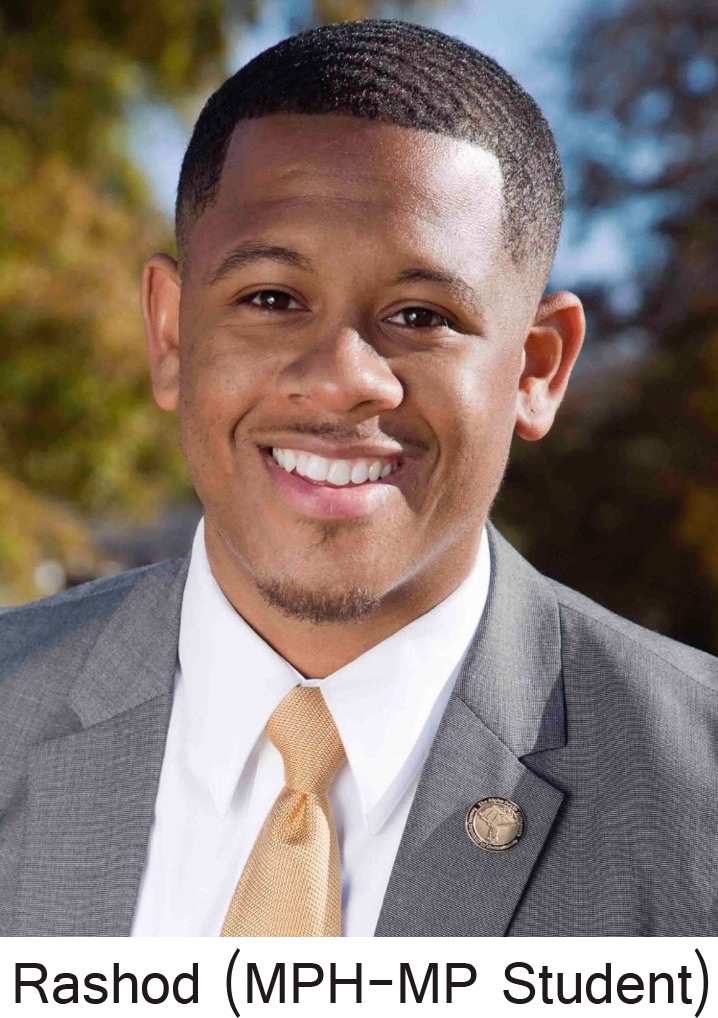 Rashod: Being in Tanzania I saw that they had a lot of preventable illness and public health-related issues. I already knew I wanted to become a physician and seeing the preventable issues in Tanzania strengthened my interest in finding a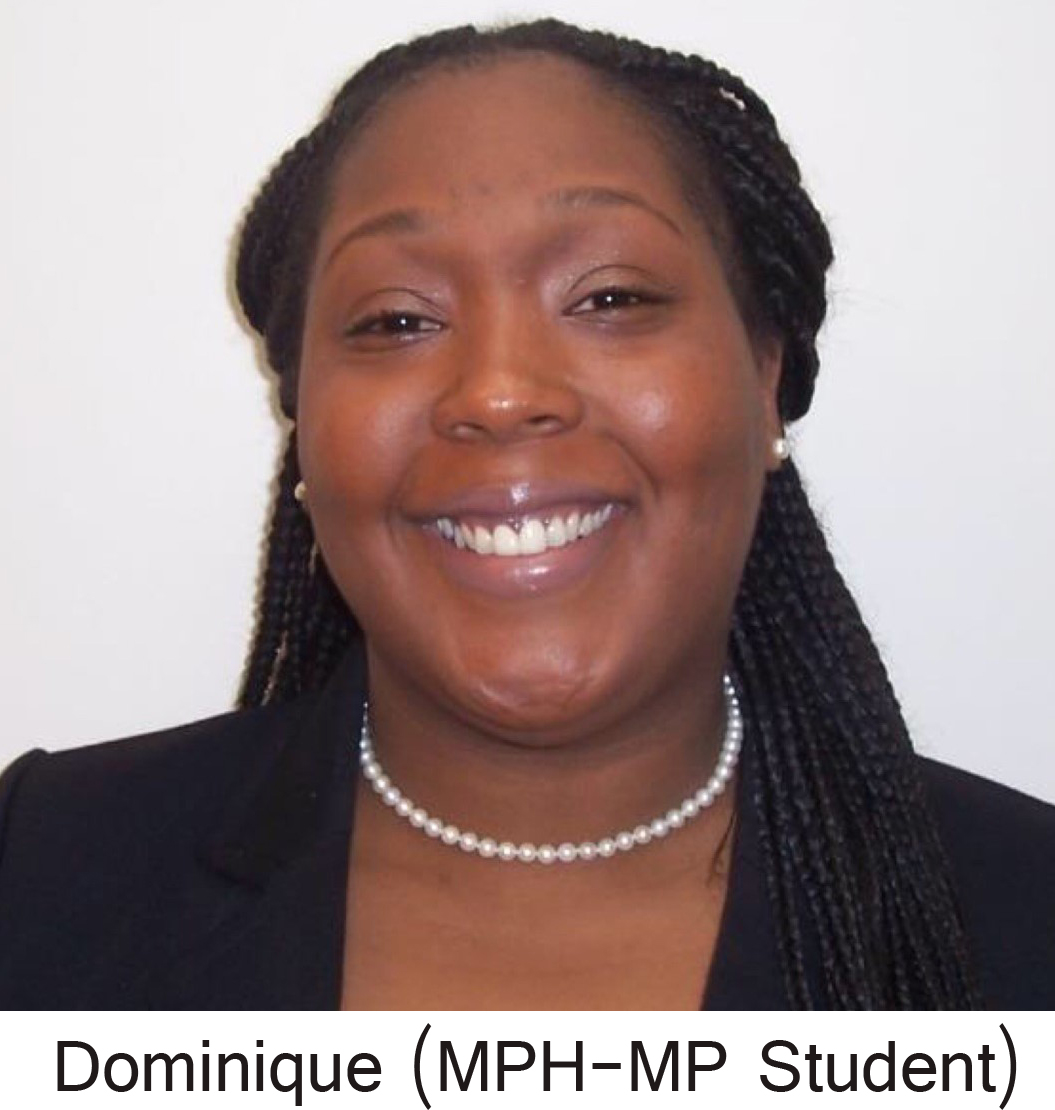 solution through medicine.
Dominique: I had an interest in health disparities in the underrepresented community and in closing the healthcare gap between the rich and poor. MPH taught me about the logistics and bureaucratic side of medicine that can contribute to the health disparities we see today. This allowed me to start thinking about innovative solutions to healthcare.
Q: What unique experience have you had in this program?
Rashod: I had the opportunity to work for the center for rural health and social service development to create a health toolkit guide for physicians. This provides a guideline and resources for mental health, diabetes, and obesity for school-age children in southern seven counties of Illinois.
Dominique: The MPH program gave me the opportunity to see the other side of medicine, the community side of medicine. I was able to meet people who were more interested in health education and epidemiology instead of the clinical side. This particularly resonated with me because I want to be a physician not only interested in treatment but also prevention, especially  among people in underrepresented areas.