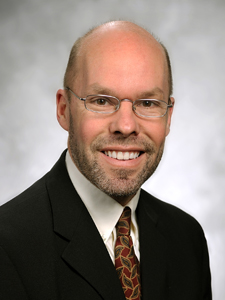 The SIU Radiology department is composed of two private practice radiology groups - one based at Memorial Medical Center and the other at St. John's Hospital. Both of these radiology groups share an affiliation with SIU School of Medicine. We have a wide area of coverage throughout Central and Southern Illinois. This includes fourteen hospitals and fifteen clinics. There are over forty radiologists employed by both groups with over 500,000 radiology exams performed per year. This provides tremendous educational opportunities for medical students and residents. With the large size of both groups we are able to maintain excellent subspecialty coverage in all areas of radiology. The extensive caseload provides an abundance of teaching material and research opportunities. In addition, the combination of private practice radiology and academics has allowed us a significant recruitment advantage for staff radiologists. This has ensured that we are able to recruit and maintain quality radiologists in both Radiology Departments.
The SIU department of radiology is actively involved in medical student education, research and has an outstanding residency program.
Our SIU medical student education includes a comprehensive case based curriculum for the 2nd year medical students and radiology electives for fourth year medical students. The 2nd year medical student curriculum was created specifically for Southern Illinois University School of Medicine. The goal of this curriculum is to utilize imaging to integrate anatomy, physiology and pathology with the clinical practice of medicine and surgery.
I am proud of the research being done in our institution. This includes research in many aspects of radiology. 
The Radiology Residency Program at SIU has had a long history of producing outstanding radiologists. We are fortunate to have Dr. John Becker M.D. as our program director. He is an outstanding advocate for residents and resident education. Please see his welcome message for more details about our radiology residency program.
Sincerely, 
A.D. Sherrick, MD 
Chairman 
SIU Radiology
---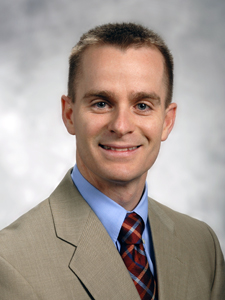 We have been accredited by ACGME since 1974. We have and will continue to train top notch diagnostic radiologists who are ready to enter private practice, academics or fellowship after the completion of our program. The first year is spent as a resident in Internal Medicine with a two month rotation in diagnostic radiology. The second through fifth years are spent as a resident in the Department of Radiology. Clinical responsibilities are split between the two teaching hospitals, Memorial Medical Center and St. John's Hospital.
All clinical rotations are one month in length. The first six months are dedicated to rotating through Chest, Bone, Pediatric Radiology, Ultrasound, Body CT, Neuroradiology, and Nuclear Medicine. Residents are typically scheduled for 3 to 4 rotations in the various subspecialties of radiology during their 4 years of training. Both training sites have a 128 detector CT for coronary CT angiography. There are 3 Tesla magnets at both hospitals. Graduating residents are typically certified to read cardiac CT and MRI. There is a Maternal Fetal Medicine Imaging rotation in second half of the third year. The resident gets to work with a MFM attending physician from the Obstetrics and Gynecology Department.
We provide early experience in Interventional Radiology, Body MRI, and Pediatrics. We fund the Armed Forces Institute of Pathology course during the third year. Our noon conferences are given predominately by attending radiologists, having a mix of case based and didactic based lectures. We have a core curriculum for lectures to be covered every two years.
As you can see, we take education very seriously at Southern Illinois University. Once you come and see for yourself, you will be impressed with our training program.
Sincerely,
John B. Becker, Jr., M.D. 
Assistant Clinical Professor of Radiology 
Program Director of Diagnostic Radiology Residency 
Southern Illinois University School of Medicine
---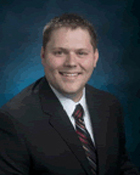 I have found this program to provide a unique and satisfying blend of many of the best attributes of both academic and community-based programs. Under the umbrella of SIU, we have access to all the features that an academic setting should provide: top notch faculty, incomparable equipment, an expansive medical library, teaching opportunities, research resources, and the like. However, the program will also more than ready you for a demanding practice schedule. As our faculty are private practice groups with volunteer academic appointments through the medical school, you will also learn about the caseload and pace of a daily private practice. Across the board, our faculty are enthusiastic about teaching, and we have fellowship trained radiologists in all subspecialties of radiology. As there are no fellows within our program, you will have first access to the cases and all procedures without competition. As board pass rates and success of past residents has shown, SIU residents leave the program well prepared for a rewarding radiology career.

Our leadership contingent, Dr. Sherrick, Dr. Becker, Dr. Uzochukwu, and Dr. Zata, are huge assets to our program. You can be confident that your program chairman, program director, and associate program directors will be advocates for you and your education. Additionally, if there is a a change that the residents would like to implement to improve the educational experience of the residency program, the program director is very receptive and responsive. As such, positive changes have been made during the academic year to improve the quality of the education provided. As an additional benefit, you will see the program leadership on a daily basis working in the reading rooms and teaching. Guidance through example can speak volumes, and our leadership is fantastic in that regard.

Beyond the academic, I feel that the Springfield community has plenty to offer that cannot be found in other programs. The housing market is very reasonable, and the cost of living is very low. Most residents are able to own their own homes, and the salaries and benefit programs are very generous. Springfield is a great community for families or single residents with a generally laid-back, Midwest lifestyle. If you are in the mood for a little more of the big city life, Chicago, Indianapolis, and St. Louis are both within very convenient driving distances. Within our program, we have a very close group of residents who are very sociable both in and out of the hospital. Having friendships with your peers that extend beyond the hospital walls is a great social and professional benefit.

Thanks again for your interest in our program. Feel free to browse around the website and see what we have to offer.

Best wishes,
Adam King, MD
Chief Resident, 2015-2016
Southern Illinois University Radiology Residency