TeleCardiology: Lipid Management for ASCVD Risk Reduction
Friday, August 24, 2018 -
Location
409 Calhoun Avenue Room 109, Springfield, Illinois
Description
Southern Illinois University School of Medicine Cardiology Continung Education featuring: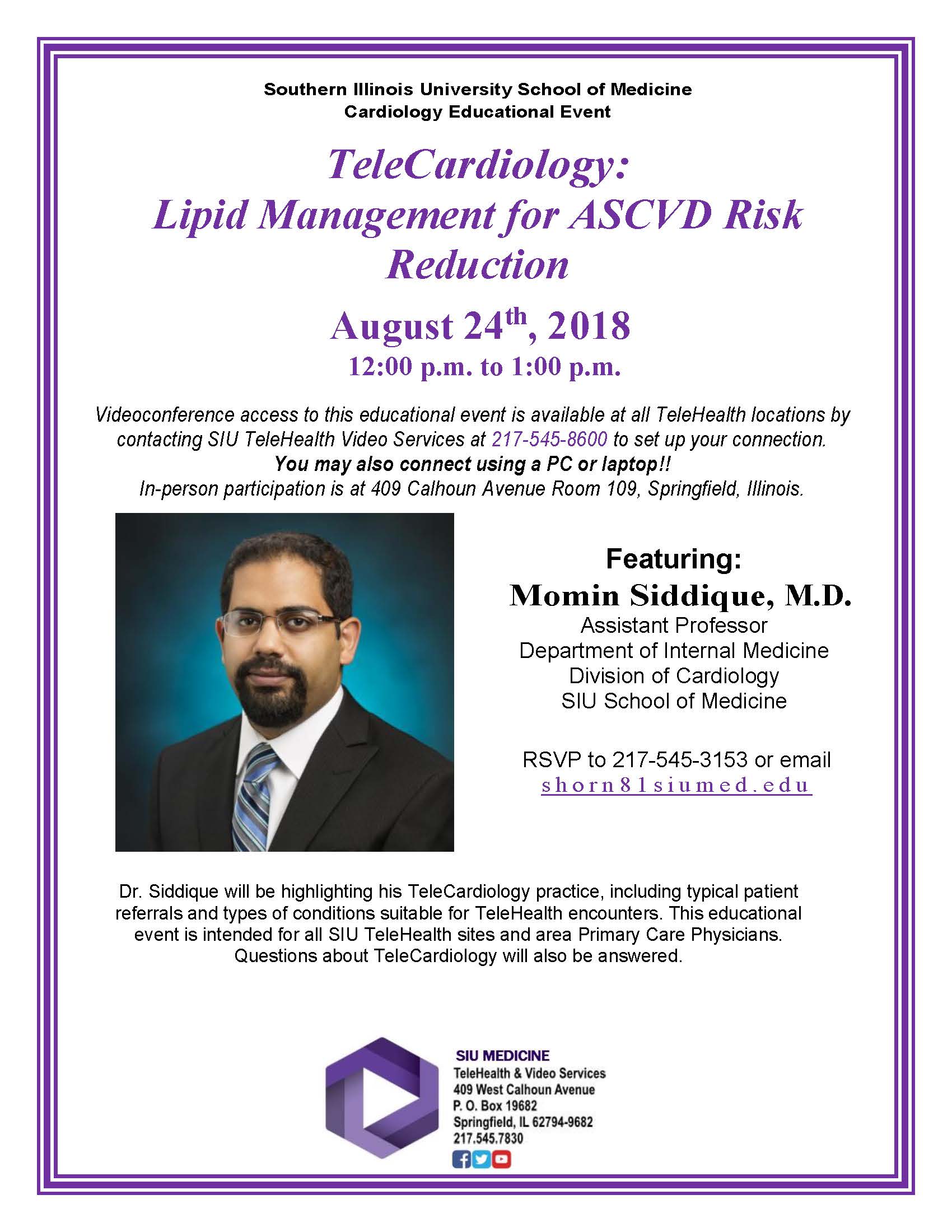 Momin Siddique, MD
Assistant Professor
Department of Internal Medicine
Division of Cardiology
SIU School of Medicine
Dr. Siddique will be highlighting his TeleCardiology practice, including typical patient referrals and types of conditions suitable for TeleHealth encounters.
Questions about TeleCardiology will also be answered.
RSVP to 217-545-3153 or email shorn81siumed.edu.
Videoconference access to this educational event is available at all TeleHealth locations by contacting SIU TeleHealth Video Services at 217-545-8600 to set up your connection.
You may also connect using a PC or laptop.
Other
SIU Events for Faculty and Staff, Resident and Fellow, Student