SIU Center for Family Medicine - Taylorville
Overview
Family Medicine covers a broad spectrum of care for all ages, all genders, and every kind of disease. Your provider will coordinate your care and serve as your advocate in all health-related matters, and referrals to specialists, as well as consult community resources.
Treatments
Our providers can help you in your health care journey. We can treat:
Adolescents
Adults
Behavioral and mental health
Financial counseling
Gynecological
Legal assistance
Newborns and children
Obstetrics and women's health
On-site lab
Osteopathic medicine treatment
Pediatrics
Preventive services
Psychiatry
School physicals
Sports medicine
Doctors of osteopathic medicine (DOs) are physicians who are trained and licensed to prescribe medication, perform surgery and use osteopathic manipulation. At our clinic, you have the ability to see medical doctors and osteopathic doctors.

If you are hospitalized, our physicians will provide and coordinate your care during your stay.
A federally qualified health center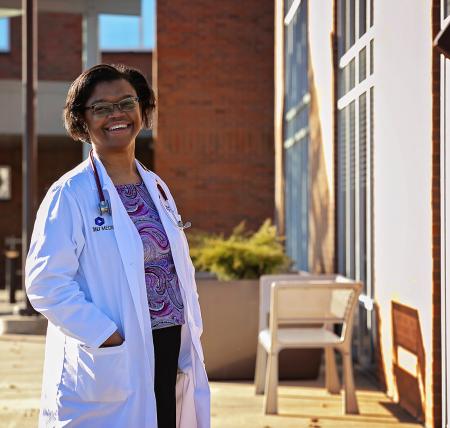 Our Doctors
SIU Medicine is home to more than 300 qualified and compassionate health care providers. Search by specialty, location, insurance coverage or language to find the doctor right for you and your family. Our profiles show a sample of insurances accepted by our clinicians. To find out which insurances are accepted by a particular provider, call 217-545-8000.
Clinics
The Geriatric & Memory clinic
is designed to provide evaluation and care coordination services for individuals with memory problems and their families.
The only way to diagnose the cause of the memory problem is to have a thorough evaluation/assessment. Although Alzheimer's disease is the most common cause of dementia, there are several other causes, a few of which may be reversible. A person aged 60 years or older who is concerned about memory issues is an appropriate patient for the evaluation.
What to expect
The evaluation usually takes 1.5 hours. A staff member will call 1-2 days prior to the appointment to collect background medical and social information. It is helpful for a family member or close friend to come to the appointment with the patient. The assessment is usually done by a physician and licensed clinical social worker.
Normal Medicare or insurance co-payments and deductibles apply.