Overview
We are committed to providing you with high-quality, team-based care to support you in your recovery from trauma. We understand how emotional and mental health issues can affect your life and the lives of your loved ones. Our caring team is eager to work with you at our center, in your home, or assorted community locations. All services are free of charge. Walk-in or call us today.
Services
Case management
Psychiatry
Therapy
Trauma-informed yoga
Treatments
Our providers can help you in your health care journey. We can treat:
Behavioral and mental health
A federally qualified health center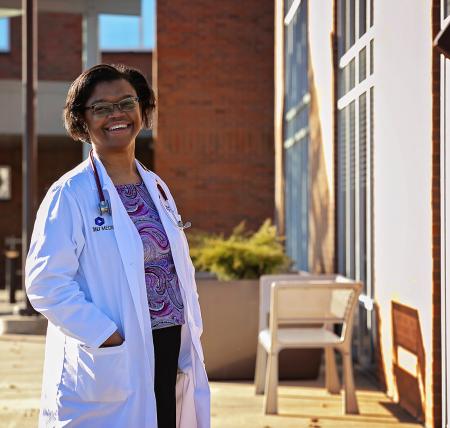 Our Doctors
SIU Medicine is home to more than 300 qualified and compassionate health care providers. Search by specialty, location, insurance coverage or language to find the doctor right for you and your family. Our profiles show a sample of insurances accepted by our clinicians. To find out which insurances are accepted by a particular provider, call 217-545-8000.