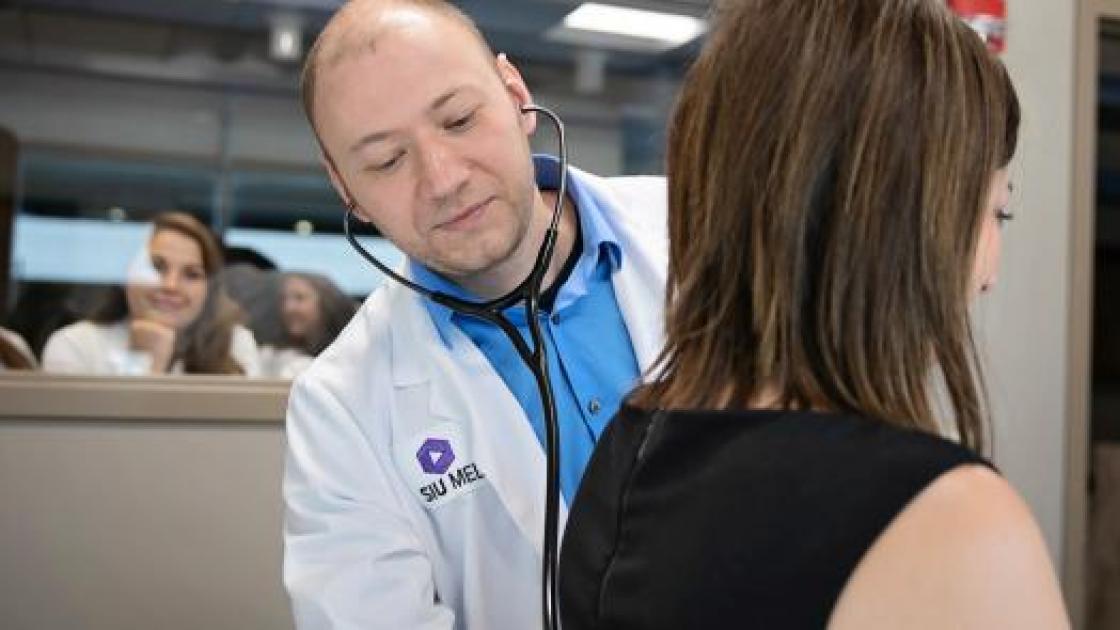 Apply to DMSc
We welcome you to apply. Enroll now for Spring or Summer 2024.
Now accepting applications for 2024
Application overview
Apply to the program by completing an online application and submitting all official transcripts to the SIU Graduate School via electronic format if possible. Otherwise have official transcripts mailed to the SIU Graduate School by the issuing institution. 
Application deadline
Spring 2024 Deadline to apply: November 3, 2023.
Classes begin January 2, 2024. (Educational Practicum not offered for spring start)
Summer 2024 Deadline to apply:  March 22, 2024.
Classes begin May 20, 2024. (Please note, Educational Practicum offered is currently offered at summer start only. If you are choosing this track, please apply for Summer 2024 cohort.) 
Application Fee
There is a non-refundable SIUC application processing fee of $65 that is charged upon submission of an application. 
Online application portal
Click the "Apply Now" button below to start your application. Some helpful tips before you start your online application:
After clicking "Apply Now" and creating a username and password, you will be allowed to save your application even if you cannot complete it all at once.
Choose your semester start date. i.e. Spring or Summer. Next choose your track duration: 1-year track offered either spring or summer semesters or a 2-year track offered in summer only. 
You will be asked to upload copies of all your college transcripts for all colleges that you attended. This procedure is required for all SIU Graduate School applicants. 
You will also need to request "official transcripts" from all the colleges you have attended and have them sent directly to the SIU Graduate School, preferably via electronic email, or else mail. Information on where to have transcripts emailed or mailed is available on the application portal.
College transcripts and schools attended are subject to verification by the SIUC Graduate office if you are accepted to the program. Failure to disclose all colleges attended and all college coursework completed during the application process may result in your acceptance into DMSc being delayed and/or rescinded. 
You will be required to submit verification of your NCCPA certification.
You will need 1-3 letters of recommendation. Applicants will provide contact name and email for recommenders. Automated recommendation letter requests will be emailed to these contacts after application submission. 
We welcome your inquiries! For questions about the admissions process, please contact:
DMSC Admissions Office
Staci Eakins, B.S.
Administrative Assistant – Doctoral Education
618-453-5528 
seakins76@siumed.edu