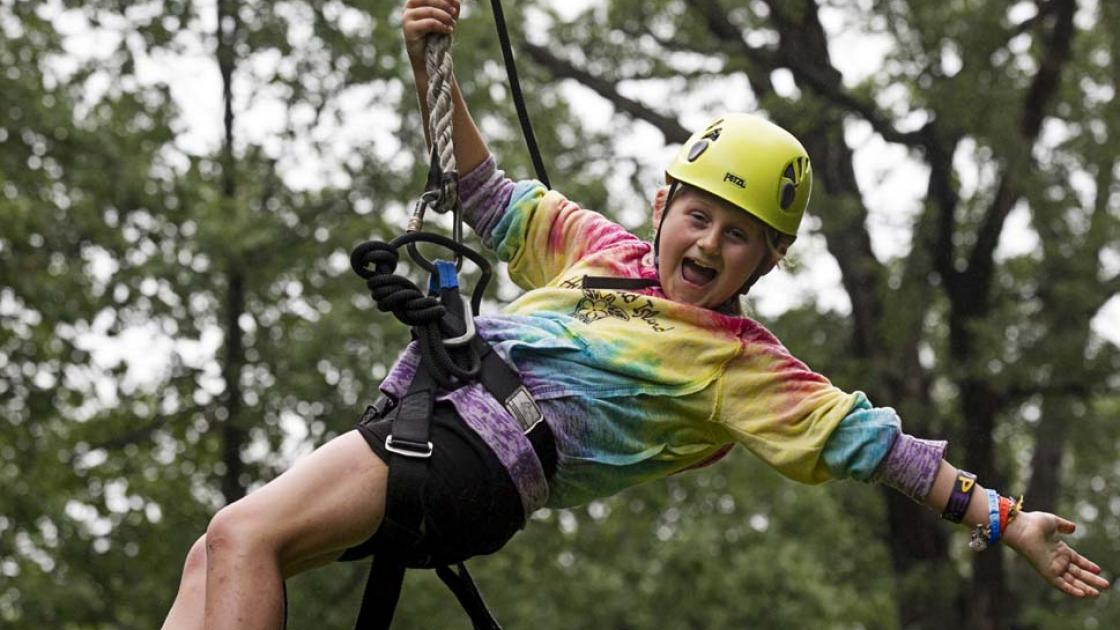 Camp COCO
Camp COCO, a medically supervised camp for kids with cancer, builds confidence, creates friendships and supports families.
The Department of Pediatrics at SIU School of Medicine organizes and accepts applications for children to attend Camp COCO (Children's Oncology Camp Organization). Our medically supervised camp program began in 1986 as a break from hospital and clinic visits for children with cancers and related blood disorders living in downstate Illinois communities. Camp COCO is a member of the Children's Oncology Camping Association International (COCA)—an organization that establishes safety and operational guidelines and practices specific to camps for children with cancer.
Camp COCO is about caring for special kids. More than 140 children, ages 6-17, attend Camp COCO. Siblings of young campers may also attend. Camp week is held during the summer at an ADA (Americans with Disabilities Act) compliant camp in the heart of central Illinois to accommodate children with disabilities resulting from their cancer treatment. Around-the-clock care is provided by SIU School of Medicine's pediatrics staff volunteers including an oncologist, nurses, child life specialists and other area health professionals. A full staff of qualified counselors are also on-site at all times.
Camp COCO is about building self-confidence. For many campers, it is their first time away from home and their first experience in nature. Campers participate in a range of camp activities: swimming, fishing, boating, horseback riding, arts and crafts, archery, nature hikes, visits from local celebrities, games, dances and campfires.
Camp COCO is about the bonds of friendship and hope. Camp COCO uniquely offers children emotional support and acceptance in spite of the physical effects of cancer treatment that makes children feel different than their peers. Campers build strong bonds as they share their thoughts and feelings that only others with a cancer diagnosis can understand. The friendships also bring hope when campers meet recovering children diagnosed with the same disease.
Camp COCO is about supporting families. Camp week is a family respite from the daily concerns of caring for a sick child. Families never have to pay for a child to attend camp. Camp COCO is entirely supported by generous friends and philanthropic activities including the annual Camp COCO Golf Outing. Contributions from many individuals, service clubs and businesses to the COCO Children's Cancer Fund provide the approximate $700 cost for each camper. The SIU Foundation Springfield Office accepts contributions on behalf of Camp COCO.