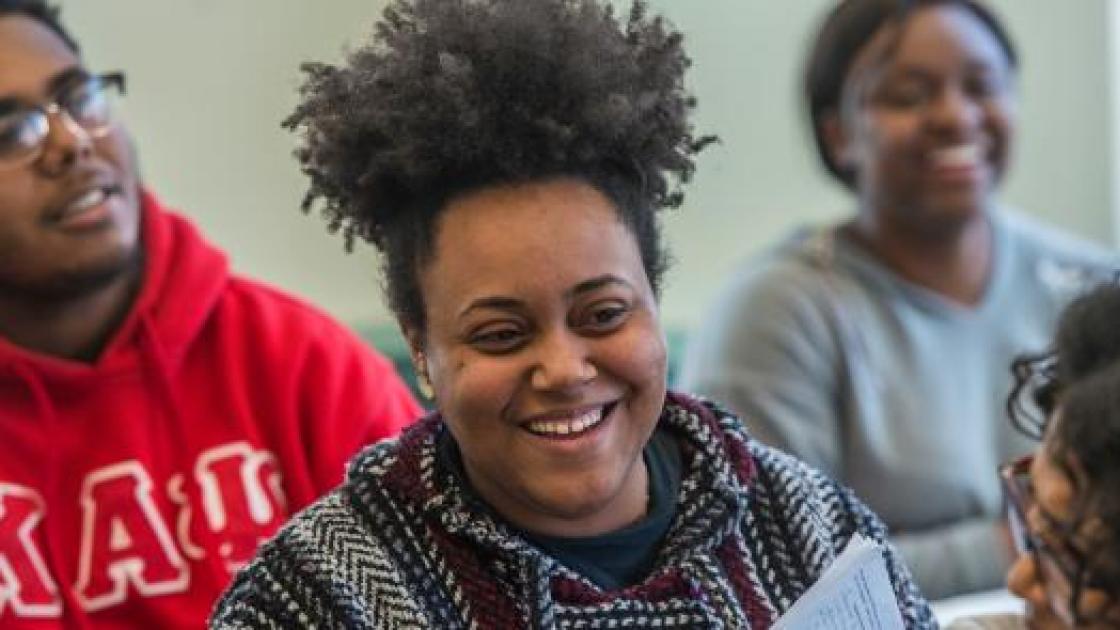 For Donors: Support The MEDPREP Scholarship Endowment Drive!
Please join us in supporting MEDPREP students as they prepare for careers in the health professions.
Update: Our goal for 2020 is to endow two yearly $1,000 MEDPREP scholarships. Thanks to recent contributions, we are moving closer to our endowment fundraising goals. Endowments ensure these scholarship awards will be permanent - your contribution will pay dividends for years to come. Our goal is $25,000 per fund - as a community we can make this happen! All donations make a real difference! If you would like to provide a lasting gift of any size, please click on the DONATE button at right, or contribute by mail at the address below.
Shirley McGlinn Scholarship - read more here.                                                   Tamara O'Neal Memorial Scholarship - read more here.
For Students:
The MEDPREP scholarships are awarded to MEDPREP students on the basis of academic scholarship, community service and/or financial need. The MEDPREP scholarship program supports students underrepresented in the health professions or from socioeconomic disadvantage who are pursuing medical or dental school entry. These scholarships are available on a competitive basis for currently enrolled MEDPREP students who have completed their first year of the program and are in good academic standing. Scholarship applications are available in the spring through the MEDPREP office and are awarded for the following academic year. Scholarship amounts vary between $500 to $1000.

Scholarship awards are made by the MEDPREP Scholarship Selection Committee, pending availability of funds. The exact type and number of scholarships awarded to MEDPREP students may change from year to year. You must be a current SIUC student to apply for MEDPREP and SIUC scholarships. Students should apply for MEDPREP and university scholarships in the spring of their first year via Academic Works. Scholarships are awarded in August for the upcoming academic year and area credited to the fall Bursar bill.
MEDPREP Scholarship Opportunities
John S. Lewis Memorial Scholarship Fund: These endowed scholarships, which are contributed by the Lewis family, commemorate the life and work of Dr. John S. Lewis, a Carbondale physician who helped found Doctor's Hospital, now Memorial Hospital, in Carbondale after World War II. Award amount: $1000.
Harold R. and Lana G. Bardo Endowed Scholarship: Dr. Bardo served as director of MEDPREP for nearly 30 years before his retirement in 2014, and Dr. and Mrs. Bardo continue to support MEDPREP students via these scholarship awards.
W.G. Robinson-McNeese, M.D. Scholarship Fund: Dr. McNeese is a MEDPREP alumnus who continues to support the advancement of MEPDREP students through the McNeese Scholarship Fund. Dr. McNeese is trained in emergency medicine and serves as the SIU system director of diversity initiatives.
Shirley J. McGlinn Scholarship Fund: Mrs. Shirley McGlinn was a long-time biology instructor for MEDPREP until her passing in 2012. Her family honors her love for MEDPREP and deep commitment to the success of MEDPREP students through these scholarships. Please read more about Shirley's contributions and MEDPREP's goal to endow this scholarship HERE.
MEDPREP Scholarship Fund: MEDPREP has successfully helped over 1000 students enroll in medical and dental schools, and these scholarships are funded by alumni who have donated back to the program, as well as supportive members of the community.
MEDPREP Faculty and Staff Scholarship Fund: Several scholarships are awarded annually thanks to contributions from current and former MEDPREP faculty and staff.
Dr. Tamara O'Neal, M.D., Memorial Scholarship. This scholarships celebrates the life of Dr. Tamara O'Neal, MEDPREP Class of 2009, an emergency room physician who we lost to gun violence in 2019. Please read more about Dr. O'Neal, and the drive to endow this scholarship HERE.
Contribute
We welcome contributions to MEDPREP scholarships. Secure online contributions may be made via the SIUSOM Foundation below, or via mail.
Visit School of Medicine Foundation Giving Page. Use the "Gift To Additional Program" box, and specify MEDPREP and the fund to which you wish to contribute.
To give via mail, checks should be made out to SIU Foundation. Donors wishing to contribute to a specific scholarship my indicate this on the check memo line, or include a note with their donation. Checks can be sent to the MEDPREP office:
MEDPREP Program SIUC mc 4323 975 S. Normal Ave. Carbondale IL 62901 (618) 536-6671