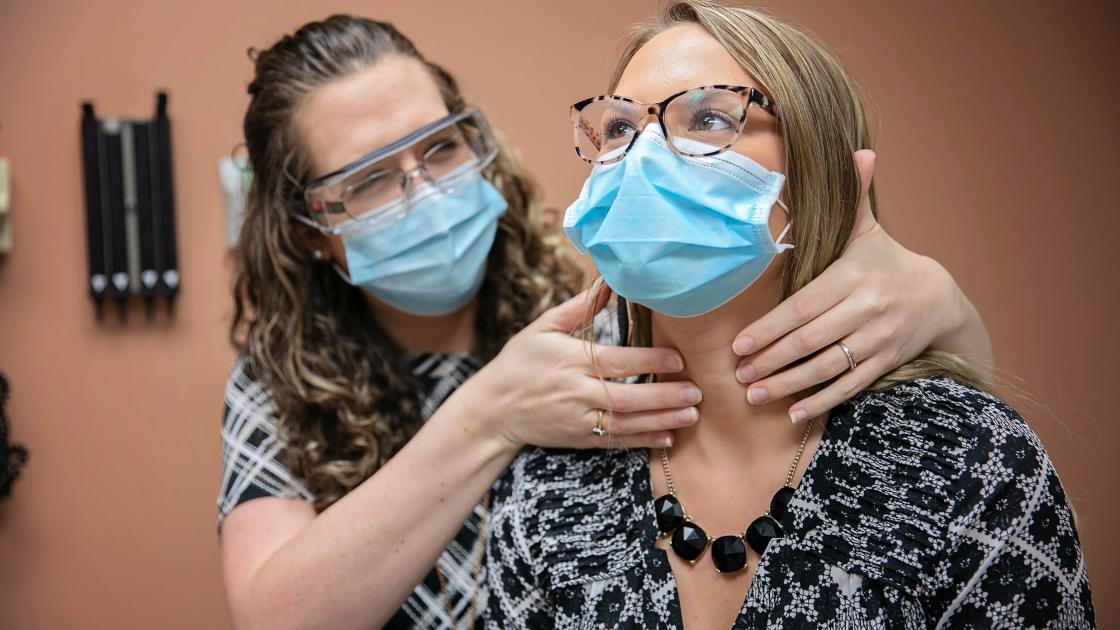 SIU Medicine opens new thyroid clinic - July
SIU Medicine is now offering multidisciplinary care for thyroid or parathyroid conditions through the SIU Thyroid Clinic. The thyroid gland releases hormones that help to regulate metabolism, growth and development of the human body. Specialists in the Department of Internal Medicine and the Department of Otolaryngology-Head & Neck Surgery's will offer care and treatments for this vital gland in the neck.
Endocrinologist Anis Rehman, MD, assistant professor in the Department of Internal Medicine, Endocrinologist Miriam Murtaza Ali, MD, Endocrinologist Sanobar Parveen, MD, Otolaryngologist Pardis Javadi, MD, Surgical Oncologist Arun Sharma, MD, and Head & Neck Surgical Oncologist Neil Mundi, MD, make up the SIU Thyroid Team. They can treat conditions including tumors, nodules and hyperparathyroidism.
The SIU Thyroid Clinic is located at 751 N. Rutledge Street in Springfield. For more information, for a referral or to request a provider-to-provider consultation, call 217-545-8000.