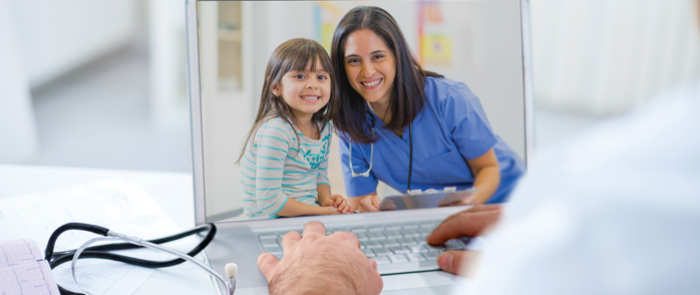 Providers at the Neuroscience Institute at SIU are available to see patients virtually through SIU Telehealth-enabled sites located throughout central and southern Illinois. We provide neurological, neurosurgical and psychiatric specialty care through telecommunications technologies. This allows patients the ability to remain close to home while receiving SIU's special brand of care.
Our team of providers will deliver care via telehealth in these areas:
Neurology
• Follow-up stroke care
• Movement disorders
• Epilepsy
• Neuromuscular diseases
• Neuro-oncology for outpatients
Neurosurgery
• New patient consults
• Second opinion consults
• Follow-up care

Psychiatry
• Medication management
• Counseling and therapy
• Other behavioral health services
Telestroke
Providers at the Neuroscience Institute at SIU diagnosis and treat stroke patients through the TeleStroke program. SIU providers can quickly assess and treat patients living in rural areas who otherwise may not have access to stroke specialists. Using high-definition telehealth technology, our providers can reduce time-to-treatment and improve patient outcomes.