Welcome from the Chair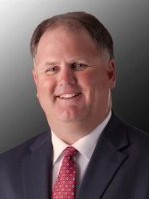 The SIU radiology department is composed of two private practice radiology groups - one based at HSHS St. Johns Hospital and the other at Memorial Medical Center. Both of these radiology groups share an affiliation with SIU School of Medicine. We have a wide area of coverage throughout Central and Southern Illinois. There are over 40 radiologists employed by both groups with over 500,000 radiology exams performed per year. This provides tremendous educational opportunities for medical students and residents. With the large size of both groups we are able to maintain excellent subspecialty coverage in all areas of radiology. The extensive caseload provides an abundance of teaching material and research opportunities. In addition, the hybrid combination of private practice radiology and academics has allowed us a significant recruitment advantage for staff radiologists. This has ensured that we are able to recruit and maintain quality radiologists in both radiology departments.
The SIU Department of Radiology is actively involved in medical student education and research, and it has an outstanding residency program.
Our SIU medical student education includes a comprehensive case-based curriculum for the second-year medical students and radiology electives for fourth-year medical students. The second-year medical student curriculum was created specifically for Southern Illinois University School of Medicine. The goal of this curriculum is to utilize imaging to integrate anatomy, physiology and pathology with the clinical practice of medicine and surgery.
I am proud of the research being done at our institution. This includes research in many aspects of clinical radiology. 
The Radiology Residency Program at SIU has had a long history of producing outstanding radiologists. Our recent residents have been successful in obtaining fellowship positions at John Hopkins, Duke, Washington University, University of Michigan, Medical College of Wisconsin, and University of Chicago.  We are fortunate to have Vincent Zata, MD, program director, and Marissa Blitstein, associate program director. They are outstanding advocates for residents and resident education. Please see his welcome message for more details about our radiology residency program.
Sincerely, 
Scott Long, MD FACR 
Chairman, SIU Radiology
---
Welcome from the Program Director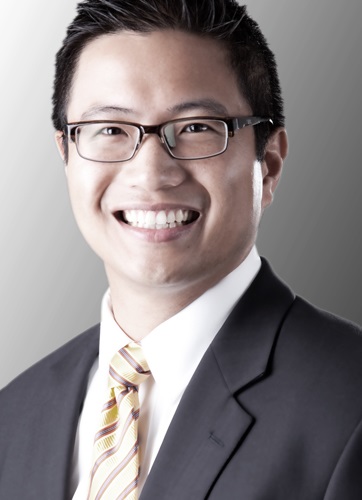 We have been accredited by the ACGME since 1974. We have and will continue to train top notch diagnostic radiologists who are ready to enter private practice, academics or fellowship after the completion of our program. The first year is spent as a resident in internal medicine with a two month rotation in diagnostic radiology. The second through fifth years are spent as a resident in the Department of Radiology. Clinical responsibilities are split between the two teaching hospitals, Memorial Medical Center and St. John's Hospital.
All clinical rotations are one month in length. The first six months are dedicated to rotating through Chest, Bone, Pediatric Radiology, Ultrasound, Body CT, Neuroradiology, and Nuclear Medicine. Residents are typically scheduled for 3 to 4 rotations in the various subspecialties of radiology during their 4 years of training. Both training sites have a 128 detector CT for coronary CT angiography. There are 3 Tesla magnets at both hospitals. Graduating residents are typically certified to read cardiac CT and MRI. There is a Maternal Fetal Medicine Imaging rotation in second half of the third year. The resident gets to work with a MFM attending physician from the Department of Obstetrics and Gynecology.
We provide early experience in Interventional Radiology, Body MRI, and Pediatrics. We fund the AIRP course during the third year. Our noon conferences are given predominately by attending radiologists, having a mix of case-based and didactic-based lectures. We have a core curriculum for lectures to be covered every two years.
As you can see, we take education very seriously at Southern Illinois University. Once you come and see for yourself, you will be impressed with our training program.
Sincerely,
Vincent J. Zata, MD 
Assistant Clinical Professor of Radiology 
Program Director of Diagnostic Radiology Residency 
Southern Illinois University School of Medicine
---
Welcome from the Chief Resident
Thank you for your interest in Southern Illinois University School of Medicine's Diagnostic Radiology residency program. SIU radiology offers an underappreciated and wonderful environment with awesome opportunities to develop strong diagnostic and procedural skills, and to support research. The residency provides experience at three hospitals which expose the resident both to academic and private practice environments. In these environments one observes differing styles of practice, works with different mentors in each subspecialty, and gains experience with different PACS systems as well as health teams to round the individual's experience. At these sites, we have well trained attending physicians who work for private practices but volunteer for academic involvement with the residency which shows their dedication to your education. The story that many attending physicians share is about initial attraction to our institution or return to practice at SIU because of their exceptional experience (often as medical students or residents) with the people, health system, and education they received. SIU has great networking to institutions; alma mater institutions of faculty and residents include Massachusetts General, Beth Israel Deaconess, Johns Hopkins, Mayo Clinic, University of California San Francisco, University of California San Diego, Emory, University of Michigan, Indiana University, Northwestern, Mallinckrodt, Duke, Yale, et cetera.
While residents benefit from the attributes of our small-to-medium community setting in Springfield, the residency does not fall short on gaining experience of procedures, diagnostic examinations, library resources, or research opportunity. The hospitals which participate in the SIU radiology residency are Springfield's Memorial Medical Center and St. John's Hospital. Memorial Medical Center is a 500-bed facility offering outpatient services, a comprehensive stroke care center, level 1 adult trauma, level 2 perinatal care, adult and pediatric emergency services, regional burn center, kidney transplant center, as well as additional inpatient services. St. John's Hospital is a ~460 bed facility offering outpatient services, a busy emergency department capable of pediatric care and pediatric critical care, level 1 adult trauma, level 2 pediatric trauma, extensive cardiovascular services, primary stroke services, level 3 perinatal care and complete women's and children's center and additional inpatient services. Our rotations are structured to take advantage of these radiologic health care opportunities, to provide residents with a rounded and wonderful experience in diagnostic examinations and procedures, as well as to set up the individual for success on their board examination, fellowship, and career path.
A testament to our great educational experience is the side-by-side teaching that occurs by dedicated volunteer faculty for the structured rotation which you are completing for that month. As one gains autonomy, experience, and confidence, the teaching process adapts to meet your needs. Despite no radiology fellowships being yet established at SIU, residents are the first to participate in dictating exams, performing procedures, or having direct instruction from faculty. The rotations leave our residents far surpassing the minimum expectation of examination completion set by the Accreditation Council for Graduate Medical Education (ACGME). Our Midwest interpersonal charm, low cost of living, and small town benefits including little traffic attract strong resident and attending physicians alike. Beyond gaining the skills you need to do well in your career, wonderful advocates and mentors to your education, including but not limited to Drs. Long, Zata, and Blitstein, are plentiful and invested in your success. Frequently, our faculty ask residents how to improve our experience, the learning environment, provide us with resources to meet our career goals, or provide the tools we need to follow in the footsteps of their success.
In closing, our residency program and community offer flexibility and opportunity during a residency training period which will be stressful no matter where you end up. I cannot say enough positive things about my experience and how I will forever be grateful for the opportunity, education, and career establishment SIU as an institution has provided me. The wonderful people at SIU will make a positive impact on your life and help guide you toward your career goals. Even among the resident group, close bonds develop and result in lifelong friendships and professional contacts. An example of our interpersonal professional emphasis is demonstrated through a 'resident night out' whereby the group gets together outside of the hospital setting to enjoy each others company and have fun. Our camaraderie, mentorship, and diligence toward patient care drive resident satisfaction and career success. In reflecting upon my time at SIU, I can say that these things made the experience so much more enjoyable and my time here something I can look back upon as a wonderful chapter of my education. We hope you consider our program during your interview season, wish you the best of luck, and remind you to enjoy the experience of residency!
All the best wishes,
Thymur Chaudhry, MD 
Chief Resident 2020-2021
Southern Illinois University School of Medicine Diagnostic Radiology Residency