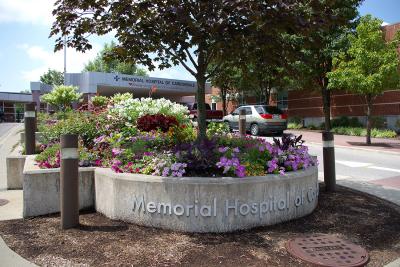 The Southern Illinois University (SIU) School of Medicine General Surgery Residency Program has partnered with Southern Illinois Healthcare (SIH) to send 3rd and 4th year general surgery residents to train alongside surgeons practicing in southern Illinois' hospitals.
This allows trainees to be exposed to a more rural setting with a significant need for surgery services. Each participating resident will live in Carbondale, IL, and work a one- to two-month rotation under the guidance of selected area surgeons working at hospitals in the SIH network: Memorial Hospital of Carbondale, Herrin Hospital and St. Joseph Memorial Hospital.
"We are very excited to expand our residents' experiences to include physician teachers from a more rural setting," said Satyadeep Bhattacharya, MD, colorectal surgeon and formerly appointed Southern Illinois Assistant Program Director for the residency program. "Our ultimate goal is to make sure our residents are exposed to all types of practices and as many surgical cases as possible before entering the work force. SIU has always been known for being on the leading edge of surgical education." SIU already has its family medicine residents rotate in southern Illinois.
John Mellinger, MD, FACS, former program director for the SIU General Surgery Residency Program agrees. "The opportunity to have our trainees spend this time in a rural setting, working with surgeons committed to the health needs of that population, is an important way of living out our mission to serve the health-care needs of the population of central and southern Illinois. Short of such experience, it will be difficult for surgeons in training to appreciate and be attracted to consider the merits of such a practice as they mature in their own career plans. We are very excited to partner with the SIH institutions and surgeons in this endeavor." Dr. Mellinger is professor and chair of the SIU general surgery division.
Suven Shankar, MD has recently been appointed Site Director for the rural surgery rotation along with Lyman Hale, MD as Associate Site Director.
Learn more about the area surgeons involved in the guidance and education of the residents here. 
Watch this video about the rural rotation.