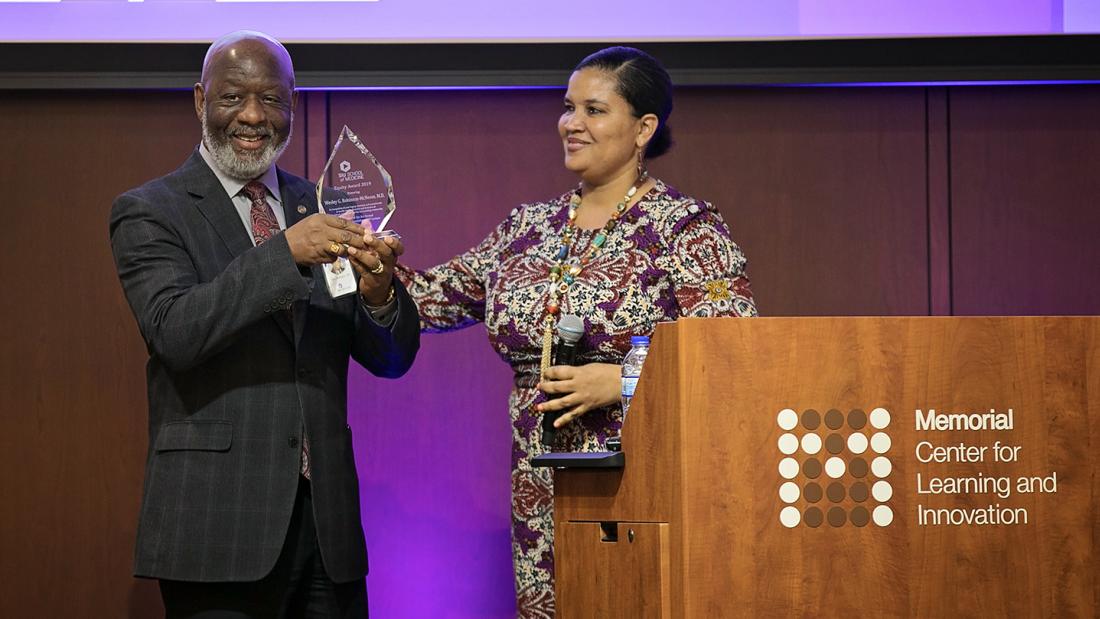 Kenniebrew Lecture & Forum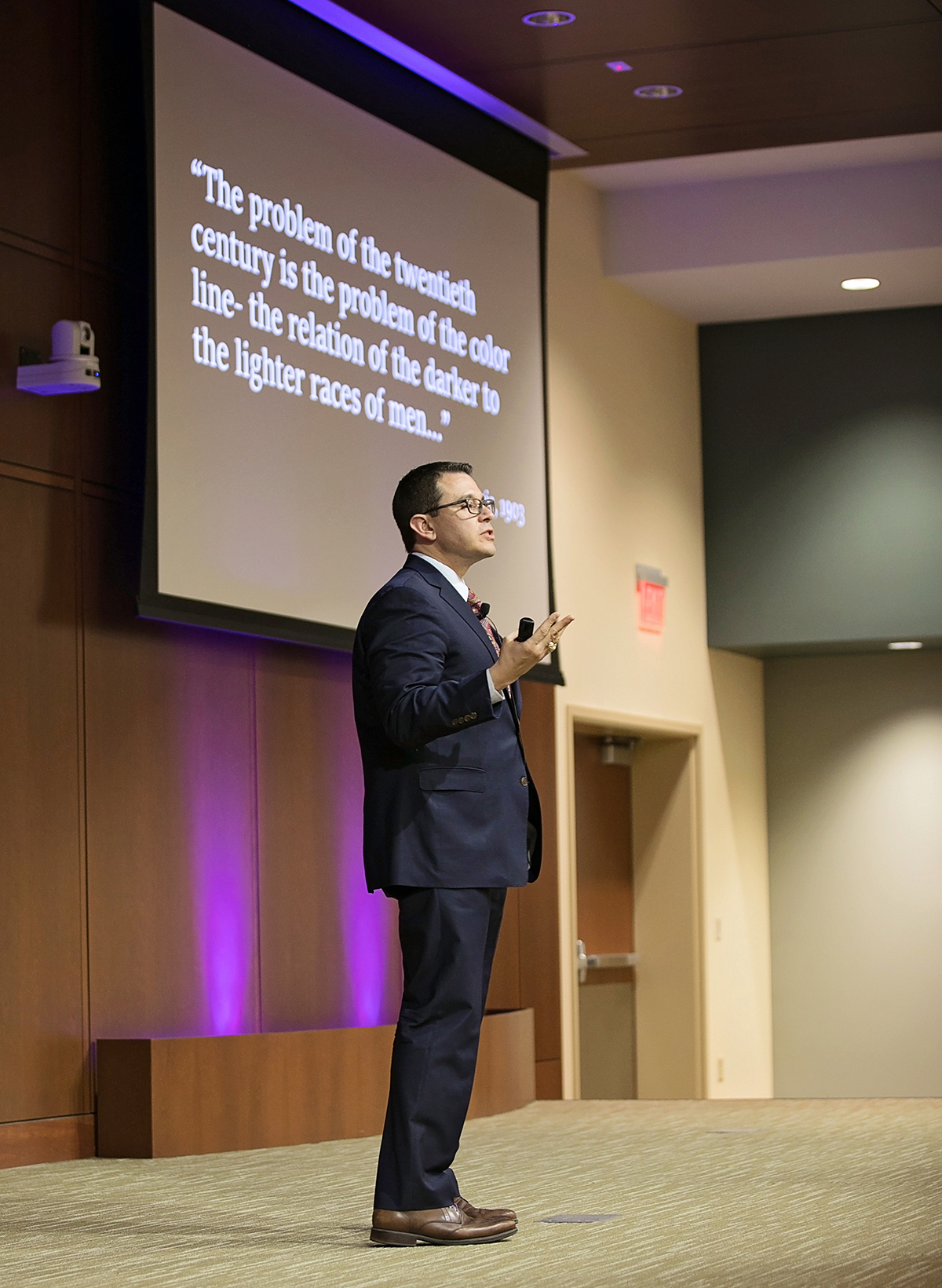 Racial inequalities are pervasive within our systems of education, criminal justice and health care, said Dave McIntosh, PhD, and need to be recognized and addressed for America to achieve its promise. McIntosh delivered "Authentic and Critical Conversations on Race, Health and Patient Care" at the Third Annual Alonzo Homer Kenniebrew, MD, Presentation on Health Inequities and Disparities at the MCLI Tuesday, Feb. 12. McIntosh is the chief inclusion and diversity officer at Wake Forest Baptist Medical Center.
During the program, Dr. Wendi El-Amin, associate dean for equity, diversity and inclusion, surprised Dr. Wesley Robinson-McNeese, her predecessor who is now director of diversity initiatives for the SIU System, with the 2019 Equity Award. Dr. Kenniebrew's daughter, Charlotte Johnson, also shared a warm story about meeting Dr. McNeese and the origins of the annual presentation.
The following morning, Dr. El-Amin welcomed panelists to the Alonzo Homer Kenniebrew, MD, Forum on Health Inequities and Disparities to share stories of encounters where they felt "minoritized" because of system practices that impede racial understanding. Guests were also encouraged to discuss some of their own personal experiences, sparking authentic conversations that can lead to changes in behavior, attitudes and policies within their personal and professional spheres.