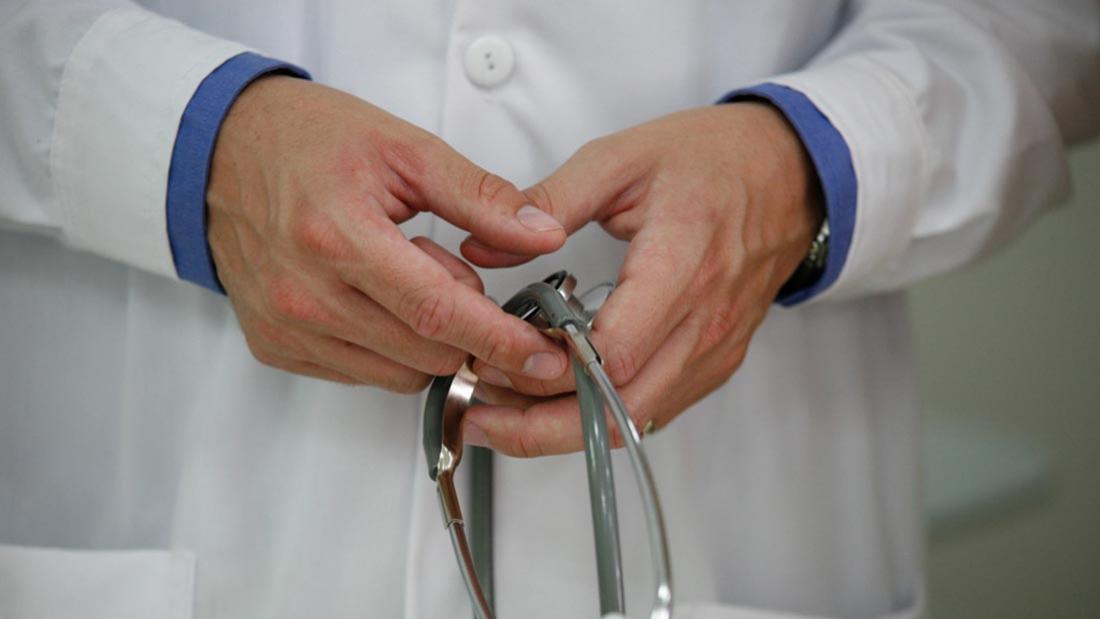 Medical Students Working with Local Physicians
SPRINGFIELD, IL - Family physicians in nine Illinois communities are hosting students from Southern Illinois University School of Medicine January 7–February 1. The students are participating in the school's Family Medicine Preceptorship Program.
[Editor: See the list below for the student or physician from your community.]
The experience provides an opportunity for students to use their medical knowledge in an office setting under the supervision of an experienced physician. The students choose from more than 160 family practice physicians in Illinois for their preceptorship experience. They will graduate from medical school in May 2020, then pursue advanced training in a specific area of medicine before beginning practice. Since 1981, 2,625 students have participated in the program, which is offered by the school's Department of Family and Community Medicine.
Established in 1970, the mission of SIU School of Medicine is to assist the people of central and southern Illinois in meeting their health care needs through education, patient care, research and service to the community. An international leader in medical education, the school is based in Carbondale and Springfield and is specifically oriented to educating new physicians prepared to practice in Illinois. Since 1975, 2,890 physicians have earned SIU medical degrees. For information, call SIU's main number, 217-545-8000, or visit
www.siumed.edu
.
Preceptor Students
Shristi Goel, daughter of Rajeev and Priya Goel of Bloomington, is the guest of Justin Holschbach, MD, at OSF Medical Group Family Practice in Bloomington. 
Lauren Grant, daughter of Tom and Wendy Grant of Edwardsville, is the guest of the Patrick Zimmermann, MD, with Family Medicine Associates in Collinsville.
Nicholas Lanzotti, son of Dr. Daniel and Lisa Lanzotti of Springfield, is the guest of Jeffrey Long, MD, at the Medical Group of Kankakee County in Herscher.  
Ticara Onyewuenyi, spouse of Alvin Onyewuenyi of Sugarland, Texas, and daughter of Claudia Sykes of Fremont, California, is the guest of Clare Williams, MD, at Murphysboro Health Center.
Thomas Pumo, son of Theodore and Deborah Pumo of Ottawa, is the guest of Christopher Martinek, MD, at Springfield Clinic on Wabash.
Kelly Schmidt, daughter of Scott and Shelley Schmidt of Litchfield, is the guest of Keith Cochran, MD, with Litchfield Family Practice Center.
Jacob Standard, son of John and Grace Standard of Springfield, is a guest of the SIU Decatur Residency Program. 
Brody Stewart, spouse of Sarah Stewart of Galesburg and son of Gary and Suzanne Stewart of Dahinda, is the guest of Robert Wagner, MD, at Cottage Medical Arts Clinic in Galesburg.
Peyton Thomas, spouse of Chris Thomas and daughter of Joseph Crowe and Cindy McFarland, all of Athens, is the guest of Maoxiim Tellez, MD, with Memorial Physician Services in Petersburg.
Note
: Pictures of the students are available upon request from
pr@siumed.edu
.