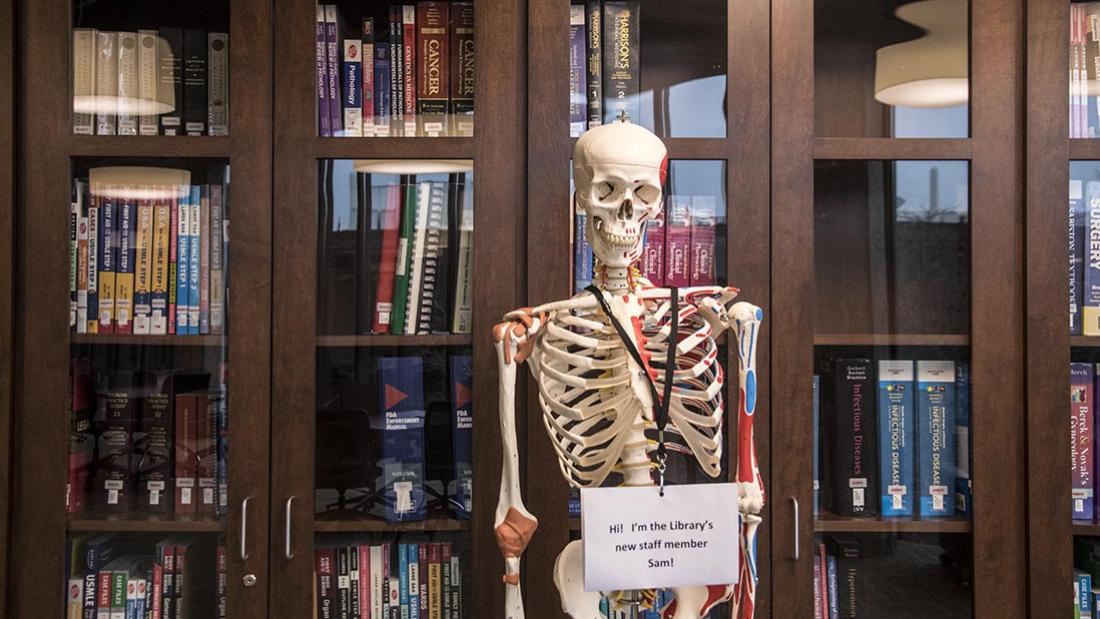 Meet Sam, the Library's model skeleton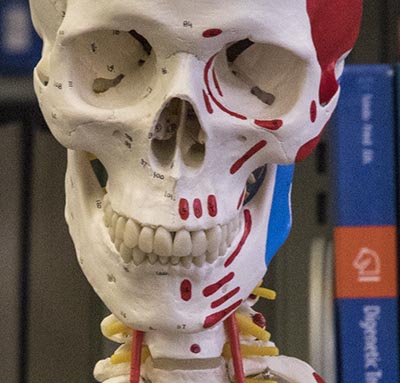 Next time you're in the library be sure to greet Sam Skeleton, the library's newest staff member. You're most likely to find him skulking around the front desk during library open hours, but he's available as a study buddy by request at the front desk.
Sam comes to us from 3B Scientific. Bones. The booklet he carries with him includes the Latin and English names for each point.
Study aid features include:
flexible spine and ligaments
spinal nerves and vertebral arteries
fully flexible limbs on his right side.
muscle origins and insertions, and other features are numbered.
If you'd like to chat or study with Sam, visit the front desk!