SIU Pediatrics Earns National Recognition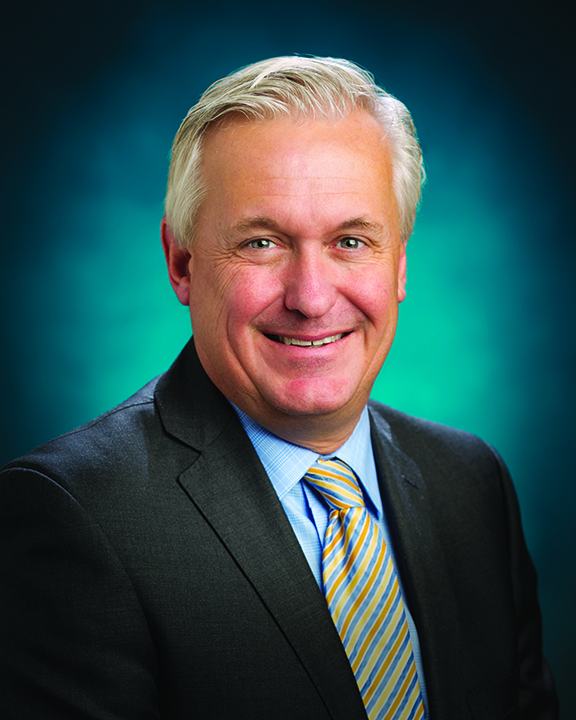 The Department of Pediatrics at Southern Illinois University School of Medicine has obtained a Level 3 status as the first pediatric-specific, multi-specialty clinic to be recognized as a Patient-Centered Specialty Practice (PCSP) in the state of Illinois. The recognition, awarded by the National Committee for Quality Assurance, signifies that the Springfield practice has met quality standards and excels at care delivery and coordination.
The Patient-Centered Specialty Practice is a model of care that puts pediatric patients at the forefront of care and helps build better relationships between our youngest patients and all members of their clinical care team.
"Our specialty providers can direct patient care and help manage all aspects of the pediatric team," said SIU Medicine Department of Pediatrics Professor and Chair Doug Carlson, MD. "We have a very well-trained staff with the specialized training necessary to treat children with the most complex conditions."
Pediatric specialty areas at SIU Medicine include gastroenterology, neurology, genetics, hematology/ oncology, behavioral health, infectious disease, cardiology and pulmonology.
Practices that become recognized as a Patient-Centered Specialty Practice have demonstrated commitment to patient-focused care and clinical quality through streamlined referral processes and care coordination with referring clinicians, timely patient- and caregiver-focused care management, and continuous clinical quality improvement. PCSPs typically lead to happier patients and staff.
The recognition follows the Department of Pediatrics' recent recognition as a Level 3 Patient-Centered Medical Home (PCMH) in 2017. The practice provides:
Personalized, whole-person care to manage children's physical and mental health needs, including prevention and wellness, acute care and chronic care
Medication reviews to help families understand and track prescription medications
Coaching and advice to help families follow their health plans and reach their goals
Enhanced technology, including email and after-hours phone calls, to ensure parents and adolescents can readily access their health information
Greater, more organized access to care, including specialty care, hospitals, home health care, community services and long-term care supports
"This NCQA recognition demonstrates SIU's regional leadership in providing pediatric care of the highest quality with proactive coordination, information sharing and patient education," said Jerry Kruse, MD, dean and provost of SIU School of Medicine. "The care that SIU provides for children and their families is marked by coordinated, comprehensive, patient-focused care over time with a family and community orientation."
SIU Pediatrics is home to board-certified primary care pediatricians and a dozen subspecialties. Its offices will be located in the Women and Children's Clinic at 400 N. Ninth St. in Springfield. HSHS St. John's Hospital and SIU Medicine held a blessing and ribbon-cutting ceremony at the new clinic on October 30. The facility will be open for business in the new year. To find a provider, visit www.siumed.org/peds. To make an appointment, call 217-545-8000.

To schedule an interview or request more information contact The Office of Marketing and Communications at 217-545-2155.