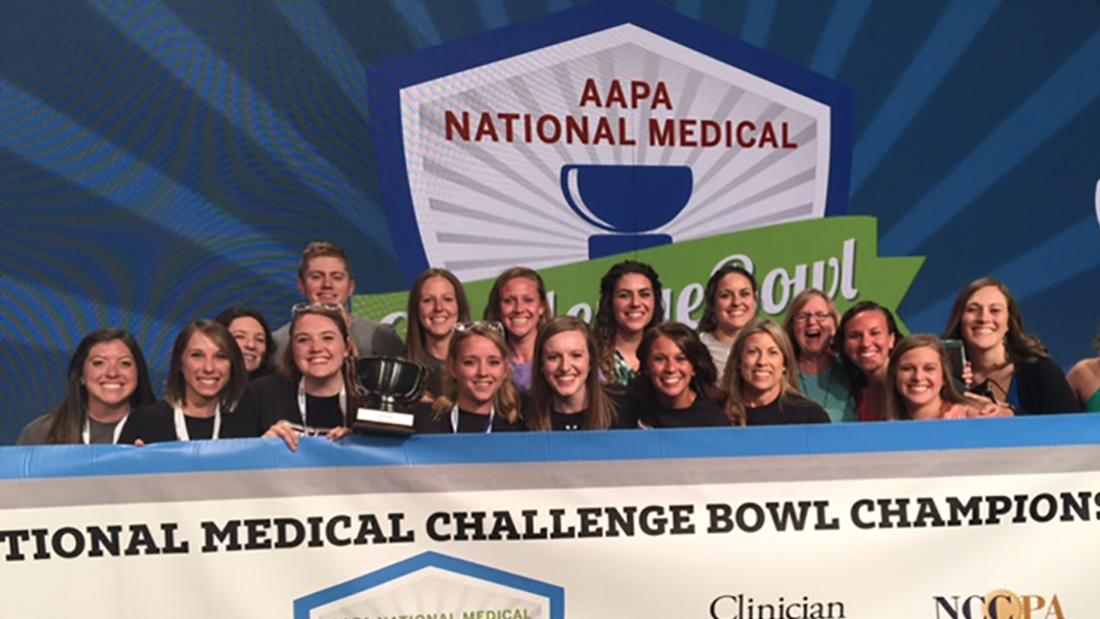 SIU PA Program National Medical Challenge Bowl Champions
After winning its third consecutive Illinois Academy of Physician Assistants State Medical Challenge Bowl in April, on May 17, the SIU Physician Assistant Program Medical Challenge Bowl team won the national championship held at the American Academy of Physician Assistants conference in Las Vegas. The SIU team competed against 82 other universities in the tournament.
The SIU team is coached by Don Diemer,  DHSc, PA-C, PA program director. Teammates include Erin Browne, Morgan Rakers, and Joeli Diemer, as well as alternate Alexandra Spillman. Joe Mork also attended as a backup Challenge Bowl team member.  
"We are so proud of our students, who consistently score higher on national tests, and who, obviously, know their stuff when the pressure is on," said Laurie Dunn-Ryznyk, associate director for the program.