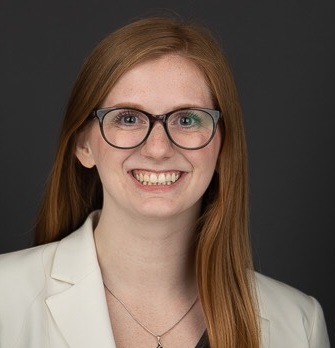 Kimberly Palermo, MSW
Health Policy Specialist
Department of Population Science and Policy

 
---
Contact
217-545-7939
Primary Responsibilities
My primary responsibility for the Department of Population Science and Policy is to assist in policy analysis and research aimed at improving health outcomes in central and southern Illinois.
About
I am from Des Plaines, Illinois, and have spent the past seven years providing services to survivors of abused women and children throughout the southern Illinois region. I attended Southern Illinois University Carbondale, where I danced and received a Bachelor of Arts in Psychology. I continued my education at SIUC and earned my Masters in Social Work (MSW).
While attending graduate school I was selected as the 2016/2017 Celia M. Howard Fellow at the Paul Simon Public Policy Institute. I was also selected as a SIU Trauma Based Behavioral Health Fellow. These opportunities allowed me to advocate for underserved populations simultaneously and promote mental health support to youth exposed to trauma.
As the Celia M. Howard Fellow, I conducted groundbreaking research to address the issue of human trafficking throughout the state of Illinois. My goal was to assess the general public's viewpoint and raise awareness of this global issue that affects millions of children, women and men. In doing so, it enabled me to further educate individuals and shed light on the need to protect survivors from victimization and ease the reintegration of victims.
SIU has been a part of my family's life for many years. Five members of my family are alumni including myself.
My policy interests include closing the access to care gap among rural and urban communities, human trafficking, and the impact of trauma.