The Future of Health Care

Written by Karen Carlson 
Published in Aspects 39-1, Winter 2016

Jerry Kruse, MD, MSPH, was perfectly at home standing before a crowd of 200 at the Citizens Club of Springfield meeting in October. Poised on the stage at the Memorial Center for Learning and Innovation, the newly named fourth dean and provost of SIU School of Medicine gave his take on "The Future of Health Care" to a rapt audience.
"I thought I might be asked to speak about the fate of the universe," Dr. Kruse joked. Intermixing a whirlwind
of facts and humor, Dr. Kruse brought insights to the Citizens Club meeting that reflect his goals for t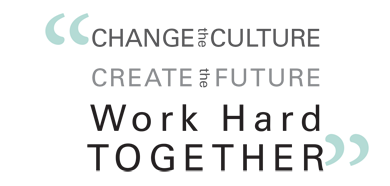 he
institution where he has spent 25 years in family medicine.
His philosophy is clear: "Better health care education; better health care; better health." That mantra could be the tagline for the School of Medicine.
Dr. Kruse has made that philosophy his mission as a family physician, a clinical chair, a national advocate for better health, CEO of SIU HealthCare and now, dean and provost. He excels at analyzing relationships and bringing teams together, whether it's bringing health and acute medical care to Honduras, partnering with educational institutions or assembling interprofessional systems of care.
Like most medical school deans, Dr. Kruse's new post was never a career goal. "Most of my life has been responding to opportunities that have opened up, rather than long-term planning,"
Dr. Kruse's mother was employed by family physician Dr. George Hawkins as a receptionist, nurse, coder, biller and note taker in Salisbury, Missouri, Dr. Kruse's hometown. Dr. Kruse is the first doctor in his family.
In high school, Jerry was the valedictorian of his class and liked sports, music and nearly every subject. His guidance counselor suggested engineering as a college major.
He was a chemical engineering major at the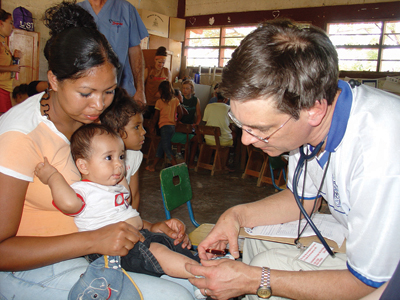 University of Missouri, later changing it to chemistry; a fraternity brother encouraged him to pursue medicine. He married his college sweetheart, Lois Gebhardt, and 40 years later, they have three daughters: Emily, Julia and Anna, and two grandchildren, Samuel and Adelaide.
After graduating from University of Missouri-Columbia Medical School and residency, Dr. Kruse completed a master's of science in public health – MSPH – and a Robert Wood Johnson Fellowship in Academic Family Medicine. He considered pediatrics or orthopaedic surgery, as well as dermatology, perinatology, maternal fetal medicine and family medicine. "I liked everything." But he found family medicine to be a nice blend of his interests. "I admired the way two family medicine residents, Dr. Coleen Kivlahan and Dr. Corey Evans, dealt with patients and blended science with comprehensive care. They were the two role models that tilted me toward family medicine."
Shortly after his fellowship, Dr. Kruse accepted a family medicine position at SIU's Quincy Family Medicine. Here, he's had several different careers: family medicine doctor, deliverer of 1,900 babies, teacher of medical students and residents, program director and chief of Quincy Family Medicine and chair of the Department of Family Medicine. "I never thought I'd like the administrative side that much," he confesses. "Physicians have an impact on individuals. In administration, you're advancing mission and strategy, making things easier and more effective for education and practice; I get significant satisfaction from helping to move those things forward."
Dr. Kruse has also been a national advocate for medical education through the Council On Graduate Medical Education (COGME), the leading health care workforce policy body that advised Health and Human Services secretaries Mike Leavitt and Kathleen Sebellius and the health care legislation authorizing committees of Congress. He points to this post as a pivotal moment in his career.
As president of the Society of Teachers in Family Medicine, he learned about being a CEO and strategic planner. He is also a member of the national Board of Directors for the American Board of Family Medicine and Family Medicine for America's Health.
These national posts have given him a broad experience in health care issues that he has applied to his most recent position as CEO of SIU HealthCare and Executive
Associate Dean, both posts he has held since 2013. Dr. Kruse has worked to prepare SIU for the future of health care, citing the following facts: A properly balanced work force is important; comprehensive longitudinal care is effective; better outcomes at lower costs is a reality; and health reform is working.

"We need to be producing the health care workforce and working with the health systems and communities ... to create a new synergy."
Top Right Image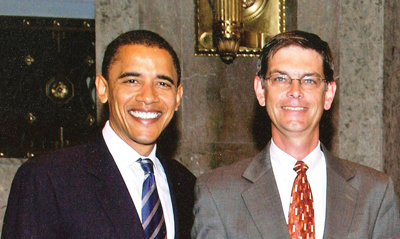 Caption:
On a mission trip to Honduras
Bottom Right Image Caption:
Meeting then-Sen. Barack Obama            
  Below Image Caption:
Dr. Kruse, circa 1992

Dr. Kruse embraces
a new philosophy
of health care —
not just treating
the people who come to the physicians'
offices, but finding those who need care



Those health care reforms are driving change in all the SOM's mission areas, Dr. Kruse says. "We need to be producing the health care workforce, working with health systems and our communities to create a new synergy. Future health care will include more telemedicine and electronic communication, not only between patients and physicians, but also between physicians and systems."
He continues, "Medical students also communicate differently now, and that extends into the region and the people we serve; we have to be on the leading edge of these new technologies." Education and quality measures are moving forward together, and SIU is accomplishing that with its partners.
Dr. Kruse embraces a new philosophy of health care — not just treating the people who come to the physicians' offices, but also finding people who need care and offering it to them. This notion fits well into the SIU School of Medicine's defined 2.2 million population living in 66 counties in central and southern Illinois. "The School of Medicine is defined by innovation in education, curriculum delivery and social accountability; we have a commitment to a this region and these people."
In the last two years, the information technology departments of the SOM and HC have consolidated. "We invested a lot, and now I feel good about using that infrastructure." Telehealth's clinical outreach is rolling out, and the new electronic health record also promises to improve patient care and the health information exchange. "We want to improve the experience for patients and for the providers who refer patients to us."
The future of SIU School of Medicine includes planned initiatives in cardiology, neuroscience, trauma, family medicine, women and children services and more. "Continuing the unification and process of efficiencies is an important task for me," Dr. Kruse says.
He cites a health care philosophy he calls the Triple Aim + 1: improving health care's Effectiveness, Efficiency, and making it Equitable and Enjoyable. "We need to be intentional about moving that forward on the practice side for providers, staff and patients."
Among his accomplishments as CEO of SIU HealthCare and Executive Associate Dean of the School of Medicine, Dr. Kruse has built a team of leaders that will allow him to continue as CEO of SIU HealthCare. The leaders include Nelson Weichold, Chief Operating Office of SIU HealthCare; Wendy Cox-Largent, Associate Dean for Finance and Administration; Harald Lausen, DO, Chief Medical Officer for SIU HealthCare; Les Clemmer, Director of Information Technology; Nina Antoniotti, Director of Telehealth and Clinical Outreach and Beth Collier, a Special Task Consultant and Chief of Staff.
That team has helped create administrative shifts at the SOM and HC in accordance with the changes in health care that have already been implemented and those to come.
With an expert mind who can address Congress as easily as he can talk with patients, Dr. Kruse brings boundless energy, wisdom, insight and optimism that will drive SIU forward. SIU School of Medicine and SIU HealthCare are well positioned to meet the challenges of the future of health care — and maybe the fate of the universe, too.
High Complexity Lab in Quincy Receives Accreditation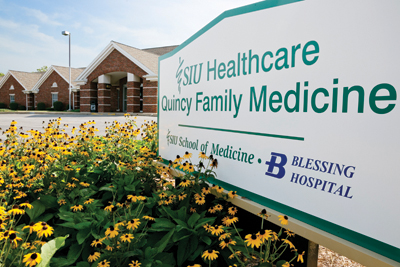 SIU Center for Family Medicine - Quincy maintains a high complexity office laboratory. In December, the lab received the maximum accreditation from the national Commission on Office Laboratory Assessment (COLA).
"We are a full service lab in the residency program clinic," says Cyndy Wollbrink, lab director. "It is very rare to have a high complexity lab in a physician office group practice."
Dr. Kruse has been the medical director of the lab for 25 years. Among the standard tests in chemistry, hematology, coagulation, urinalysis and immunology, the lab is approved for one highly complex test: manual differential in the complete blood count, which measures the white blood cells.
Wollbrink estimates the lab performs about 50,000 tests a year on its patients. Another 20,000-30,000 tests are sent to external agencies.
"Having a lab on site is convenient for patients," Wollbrink says. "They can have their lab work done here, where they are seeing their doctor." The lab interfaces with the Electronic Health Record, which saves time and promotes efficiency and accuracy.
When Dr. Kruse was first named lab director, he did much of the work himself. Today, medical technologists Barbara Sallee and Wollbrink work the lab and train the medical residents. "Residents can choose to do a 20-hour rotation in their third year of residency," Wollbrink says. "When they complete the rotation, they are designated a moderately complex lab director, a unique designation for a new family physician."