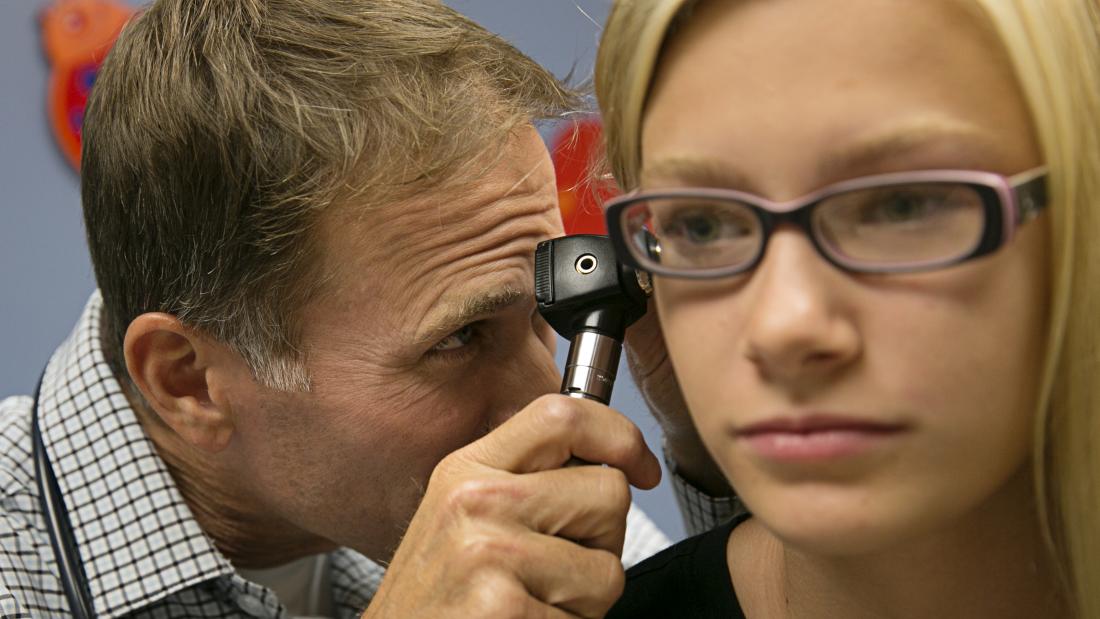 Health Care Organizations, SPS 186 Partner to Provide Back-to-School Physicals, Vaccines
Children entering pre-k, kindergarten, 6th or 9th grade, or who are new to Springfield Public School District 186, are required to have school physicals and immunizations. Meningococcal vaccines are also required for all students entering 12th grade if they have not already had the vaccine.
Parents are encouraged to schedule appointments with their children's primary care doctor or physician. Families who do not have a primary care doctor or who have difficulty accessing medical care may benefit from free clinics held in August.
"Having a primary care physician within a medical home is crucial for prevention and early recognition of any health problems," said Janet Albers, MD, chair and professor of family and community medicine at Southern Illinois University Medicine. "Seeing your regular doctor for a school physical gives the opportunity to address preventive care such as immunizations, nutrition, development and safety."
The physicals and immunizations will be offered on multiple dates at three Springfield locations:

11 am – 6 pm, Monday, Aug. 7, at Washington Middle School, 2300 E. Jackson St.

11 am – 6 pm, Monday, Aug. 7, at Grant Middle School, 1800 W. Monroe St.
9 am – noon, Saturday, Aug. 12 at Springfield High School, 101 S. Lewis St.

Only students currently attending or entering District 186 are eligible for the physicals. No appointments are necessary for these events. A small charge for immunizations will be billed to the parent's or guardian's insurance. Sports physicals will not be offered.

District 186 schools begin the 2017-18 school year on Aug. 21. All required health information is due on the first day of school, or it can be turned in at registration on Aug. 7-8. Failure to provide required health information will result in students being excluded from school on Sept. 5. Students will not be allowed to return to school until all required health information is received by the student's school.
The Keep Kids in School Coalition, a collaboration among Southern Illinois University School of Medicine, Springfield Public Schools District 186, Central Counties Health Center, Sangamon County Department of Public Health, Midwest Technical Institute, St. John's College of Nursing, St. Clare's Health Clinic at Catholic Charities and the Sangamon County Medical Society, is sponsoring the clinics. The Coalition's goal is to provide students with access to doctors who can provide physical exams and immunizations.
Parents who have questions about vaccines should talk with their primary care physician, pediatrician or local public health department. For more information about the clinics, call the student support services at 217-525-3060.   
Schedule an interview or request more information by contacting SIU Medicine's Office of Public Relations and Communications:
Nalo Mitchell
nalom@sps186.org
217.545.3854

Lauren Murphy
lmurphy73@siumed.edu
217.545.2819