Hingle Named Chair of National Doctor's Group
San Diego – Susan Thompson Hingle, MD, FACP, has been named Chair of ACP's Board of Regents of the American College of Physicians (ACP), the national organization of Internal Medicine specialists. Her term began during Internal Medicine Meeting 2017,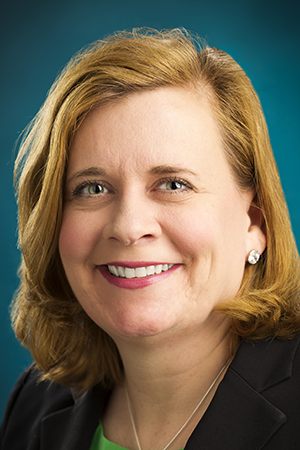 ACP's annual scientific meeting held in San Diego from March 30-April 1. A resident of Springfield, Ill., Dr. Hingle is Professor of Medicine and an Internal Medicine specialist at the Southern Illinois University School of Medicine. Most recently, she served on ACP's Board of Regents and previously served as Chair of the ACP's Board of Governors. She also held the position of Governor of the Illinois Downstate Chapter of ACP. Dr. Hingle also has served as Chair of ACP's Wellness Task Force, ACP's Education & Publications Committee and as a member of the ACP Chapters Subcommittee, the ACP Women's Task Force, and ACP Volunteerism Committee. She has been a Fellow of the American College of Physicians (FACP) since 2001. FACP is an honorary designation that recognizes ongoing individual service and contributions to the practice of medicine. In 2006, she was honored with ACP's prestigious Walter J. McDonald Award for Young Physicians. Additionally, in 2011, 2012, and 2013, she was awarded the John Tooker Evergreen Award for Chapter Management and Innovation. Dr. Hingle earned a bachelor's degree from Miami University and a medical degree from Rush University Medical College. She completed an internal medicine residency at Georgetown University Medical Center, where she served as Chief Resident of Internal Medicine.   Some areas of professional interest and expertise for Dr. Hingle include medical student and graduate medical education, with a focus on interpersonal and communication skills and the physician-patient relationship, as well as in the area of learner assessment. Her clinical interest and expertise are on women's health and health promotion and disease prevention.  
About the American College of Physicians
The American College of Physicians is the largest medical specialty organization in the United States. ACP members include 148,000 internal medicine physicians (internists), related subspecialists, and medical students. Internal medicine physicians are specialists who apply scientific knowledge and clinical expertise to the diagnosis, treatment, and compassionate care of adults across the spectrum from health to complex illness. Follow ACP on Twitter and Facebook.  
Schedule an interview or request more information by contacting SIU Medicine's Office of Public Relations and Communications:
Karen Carlson