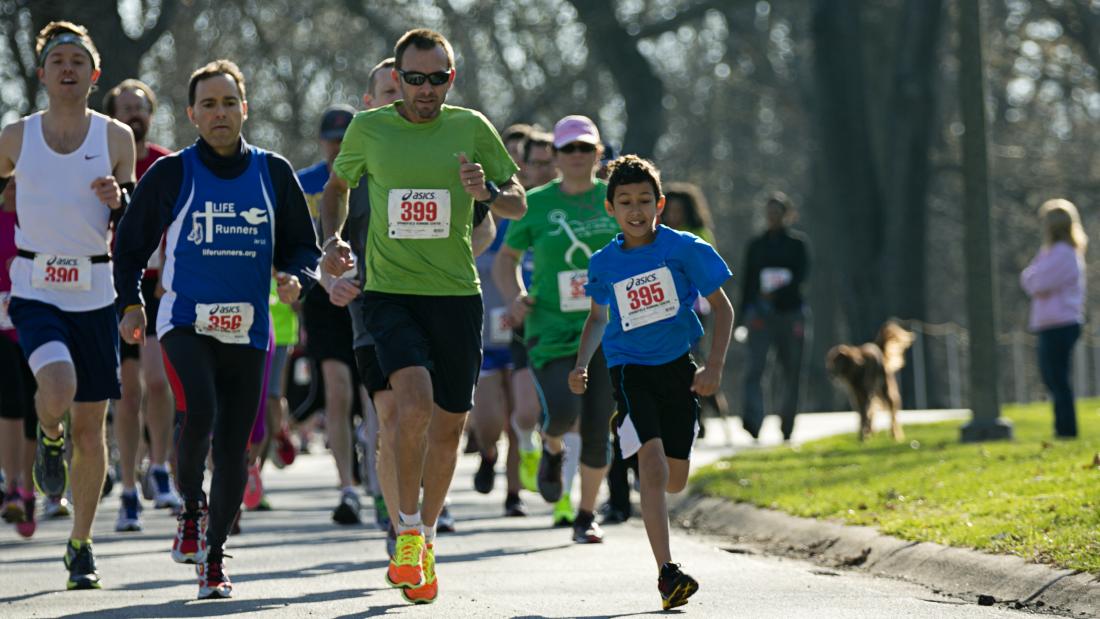 SIU Med Students Sponsor 5k to Benefit M.E.R.C.Y. Communities
Southern Illinois University School of Medicine students will sponsor the Annual Junaia P. Carter, MD 5k Run/Walk at 8:30 a.m. on Saturday, April 14, at Washington Park in Springfield. Check-in will begin at 7:30 a.m.
Originally known as the annual American Medical Association 5k, the event was renamed in honor of Dr. Junaia P. Carter, a member of the Class of 2010. Carter died in November 2010 after a battle with breast cancer. The SIU student chapter of the American Medical Association sponsors the 5k, which is now its 24th year.
All race proceeds benefit M.E.R.C.Y. Communities in Springfield, which provides homeless and at-risk families with transitional living and comprehensive support services. The previous SIU races have resulted in more than $70,750 donated to local charities.
Advance registration is requested. Participants can register online at http://getmeregistered.com/jpc5k or on the day of the event 7:30 – 8:30 a.m. at the Washington Park Pavilion, west of the tennis courts off of S. Grand Ave. Online registration is $20 before April 13 or $25 the day of the event. Checks should be made payable to SIU School of Medicine and sent to the Office of Student Affairs, SIU School of Medicine, P.O. Box 19624, Springfield, IL 62794-9624. Those who register before March 28 will receive a free T-shirt.
The top three male and female overall finishers and the top three males and females in each age group will receive awards. For more information including a course map, visit https://www.siumed.edu/studentaffairs/junaia-p-carterama-5k-race.html.