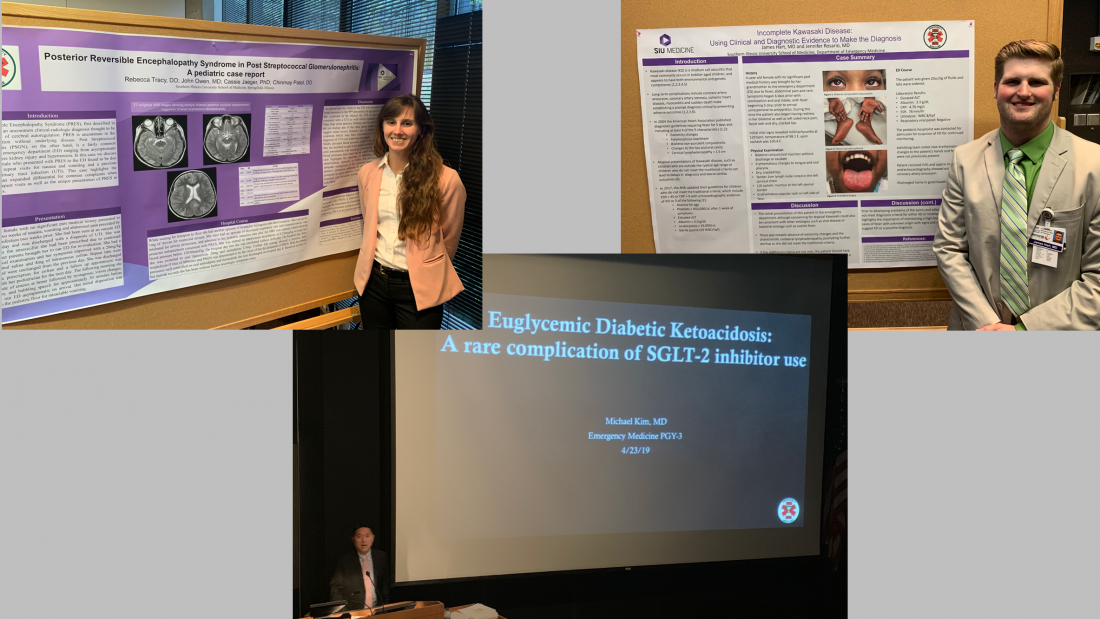 EM Residents Present at the 29th Annual Trainee Research Symposium
SIU Emergency Medicine residents had scholarly projects accepted at the 29th Annual Southern Illinois University Trainee Research Symposium.
Dr. Rebecca Tracy (PGY-1) presented Posterior Reversible Encephalopathy Syndrome in Post Streptococcal Glomerulonephritis:  A Pediatric Case Report during a poster session.
Dr. James Hart (PGY-1) shared a poster titled Incomplete Kawasaki Disease: Using Clinical and Diagnostic Evidence to Make the Diagnosis.
Dr. Michael Kim (PGY-3) was chosen for an oral presentation discussing Euglycemic Diabetic Ketoacidosis, a Rare Complication of SGLT-2 Inhibitor Use.
Dr. Kim was awarded 3rd place for his presentation!
SIUEM is very proud of their work.