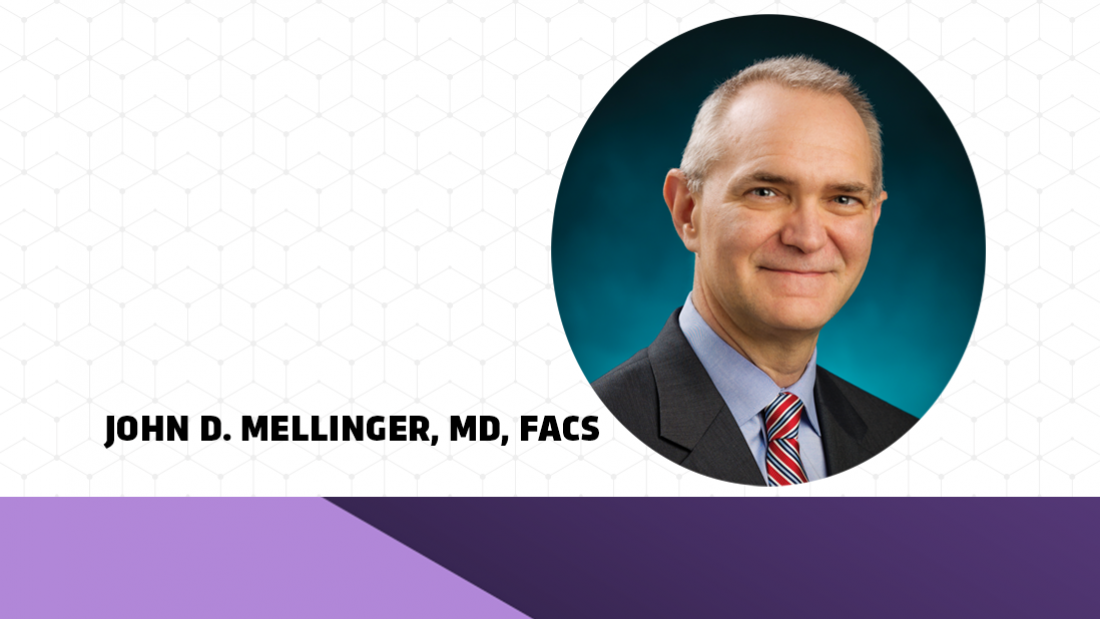 SIU Surgeon Named 'Master Educator in Endoscopy'
SIU surgeon John Mellinger, MD, FACS, is the 2019 recipient of the SAGES Foundation's Ponsky Master Educator in Endoscopy Award.
The Society of American Gastrointestinal Endoscopic Surgeons (SAGES) will present Mellinger with the award at the 13th Annual SAGES Foundation Awards Luncheon on Wednesday, April 3, 2019 during the organizations' meeting in Baltimore, Maryland. 
The Ponsky Master Educator in Endoscopy Award was established in 2009 by Dr. Jeffrey Ponsky to recognize a distinguished SAGES leader who exemplifies a pioneering leadership spirit and a strong dedication to surgical endoscopy and education.
Mellinger serves as the J. Roland Folse, MD Endowed Chair in Surgery, vice chair of the Department of Surgery and as professor and chair of general surgery at Southern Illinois University School of Medicine. He has taught learners and cared for patients at SIU Medicine since 2010.
In 1984, Mellinger earned a medical degree from Case Western Reserve University in Cleveland and completed residency training in general surgery at the Blodgett/St. Mary's Hospitals in Grand Rapids, Michigan, followed by a fellowship in surgical endoscopy at Mt. Sinai Medical Center in Cleveland. He has also completed a surgical education research fellowship through the Association for Surgical Education. He served on active duty in the United States Air Force, and, prior to joining SIU, has had academic appointments at Wright State University, Michigan State University and the Medical College of Georgia.
Mellinger's academic interests include surgical education, surgical endoscopy, gastrointestinal surgery, and international surgery. He has previously served as as co-chair of the SAGES Fundamentals of Endoscopic Surgery (FES) committee, which developed the Fundamentals of Endoscopic Surgery program mandated for all general surgery residents nationwide. Mellinger has received over 30 teaching awards, including the Outstanding Teacher Award of the Association for Surgical Education and the Educator of the Year Award of the Christian Medical and Dental Association. He has presented over 200 national, international, or visiting professor presentations, and authored or co-authored more than 90 peer-reviewed primary scientific or review articles, as well as 26 book chapters.