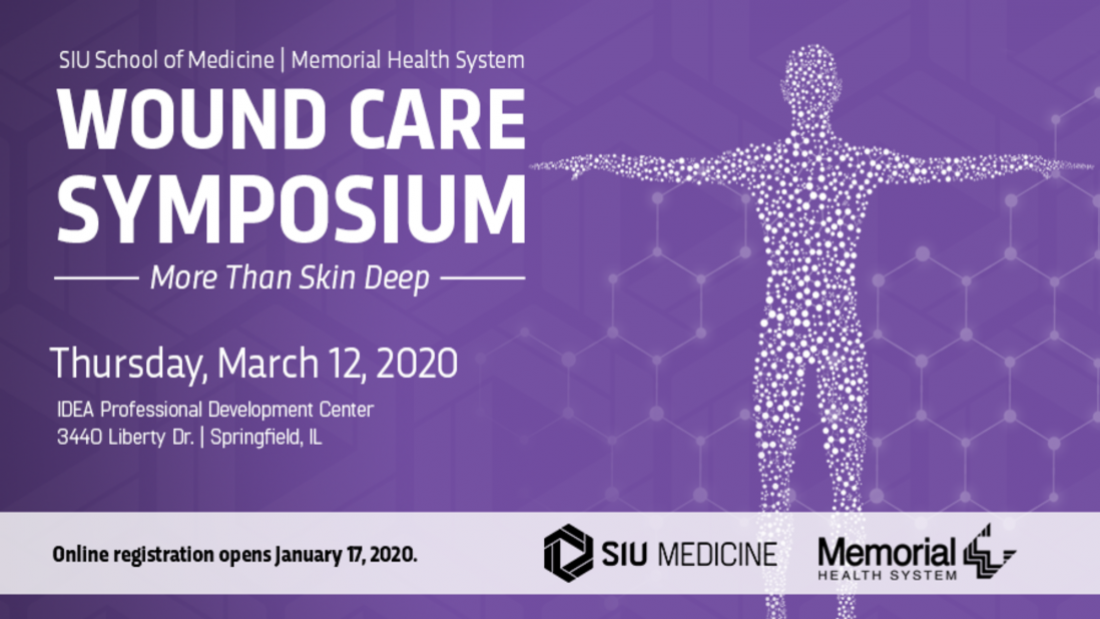 2020 Wound Care Symposium | More Than Skin Deep
The 2020 Wound Care Symposium was held March 12, at the IEA building in Springfield, IL. Healthcare workers in Central Illinois were invited to attend and could earn CME credit for attending the symposium.
The speaker lineup for this year's symposium included Dr. Nicole Florence, MD from Memorial Medical Center Wellness and Weightless Center; Dr. Adam Berry, MD, FAAD from SIU Dermatology; Maureen Egizii, DPT, OCS, CLT from Memorial Health systems; Dr. Michael Neumeister, MD, Chair and Professor from SIU Plastic Surgery; and Dr. Tim Daugherty, MD, PGY 5 resident from SIU Plastic Surgery.
Speakers discussed the treatment of dermatological wounds and disorders, lower extremity wound care and skin substitutes; surgical approaches to lymphedema and outpatient treatment; optimizing the nutritional status of ambulatory patients, and Hyperbaric Oxygen Therapy.
Eight vendors were on-site to speak with attendees about current wound care technologies.