Southern Illinois University School of Medicine, Institute for Plastic Surgery Integrated Residency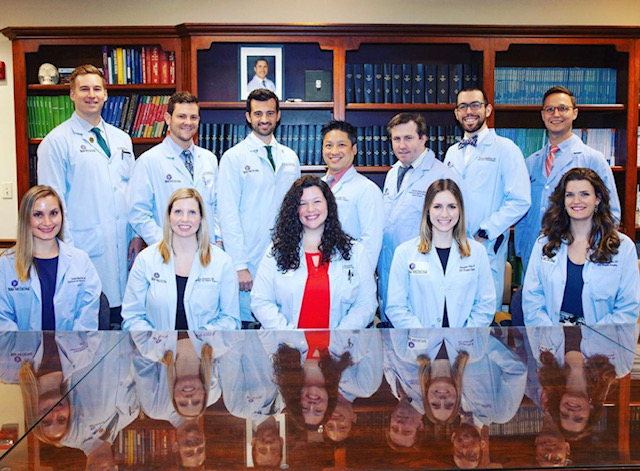 Current Residents:
Chief Residents, PGY-6
Lauren Hutchinson, MD, MS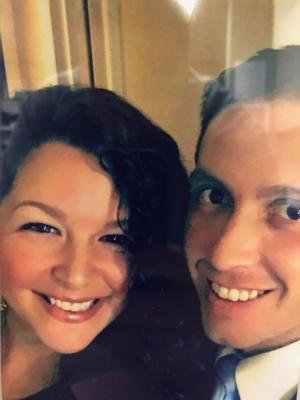 Hometown: Floyds Knobs, Indiana
Undergraduate School: Indiana University
Medical School: Indiana University School of Medicine

Why SIU? I wanted a residency program that offered excellent surgical training, had a widely diverse caseload, and a collegial working environment.  I found that SIU had all of that and more!  The early exposure to plastic surgery rotations in the first 3 years of residency, ample research opportunities, and the micro and skills labs are other things that make SIU great.  I'm truly excited to be here!
Area of interest: Breast reconstruction and microsurgery
Kate Kottwitz, MD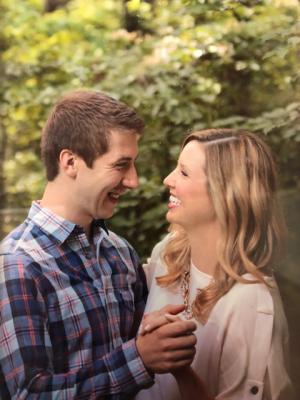 Hometown: Springfield, Illinois
Undergraduate: Saint Mary's College - B.A. Music
Medical School: Southern Illinois University School of Medicine
Why SIU:? Being a medical student from SIU, I was very lucky to be exposed to this plastic surgery program early on in my medical school career.  The enthusiasm and leadership from the residents and faculty at SIU are second to none.  This, combined with the opportunities for research and surgical skills training, makes it a great place to learn.  I am honored and excited to become part of the team!
PGY-5
Tim Daugherty, MD, MS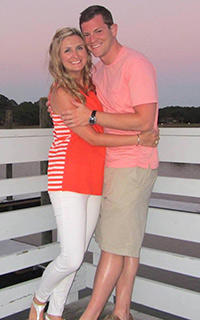 Hometown: Decatur, Illinois
Undergraduate/graduate: University of Illinois Urbana-Champaign (BS - Molecular & Cellular Biology, MS - Biology)
Med School: Southern Illinois University School of Medicine
Why SIU?: When choosing a residency program it was important for me that the faculty and residents were a team that was enthusiastic about both teaching and patient care. No other program compares to the faculty, residents and camaraderie here at the SIU Institute for Plastic Surgery. I am incredibly lucky to train with my mentors and the physicians who inspired me to become a plastic surgeon. At SIU there is a heavy case load with a wealth of variety from hand trauma, reconstruction, and aesthetic surgery in addition to ample teaching and research opportunities. This is truly a wonderful place to train!
Area of Interest: Hand and Microsurgery, Peripheral Nerve Surgery, TMR, Fate of ADSCs in Stem cell autotransplantation
Research: TMR, ADSC cell fate in radiated tissue
Jimmy Winters, MD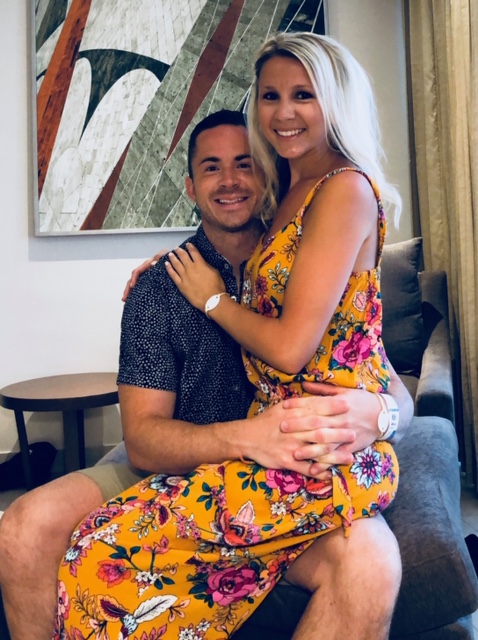 Hometown: - Chester, Illinois
Undergraduate: University of Illinois Urbana-Champaign (BS - Chemistry)
Medical School: Southern Illinois University School of Medicine
Why SIU? What better place to train than with the residents and faculty who originally fostered my interest in plastic surgery. SIU has a storied history and takes pride in having multiple generations of leaders within the plastic surgery community. The addition of faculty members has expanded our exposure to subspecialties and surgical teaching styles within the field. I'm excited and grateful for the opportunity to train amongst such incredibly talented people. I look forward to seeing what new traditions are created at SIU Institute for Plastic Surgery in the coming years!
Areas of interest:  Microsurgery, Hand, Pediatric
Research: Heterotopic Ossification, Tendon Healing Models
PGY-4
Greg Lee, MD, PhD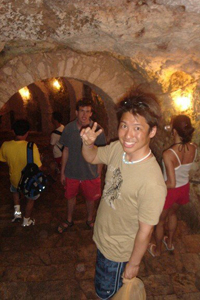 Hometown: - Elkhart, Indiana
Undergrad:  University of Michigan
Medical School: Lousiana State University Health Sciences Center - New Orleans
Why SIU? I was completely taken aback by how friendly everyone was (faculty, residents, staff, and the general populace). SIU was one of my first interviews and I found myself comparing all my other interviews to it. It's pretty rare to have a combination of a highly ranked program while at the same time having a friendly, constructive, and nonmalignant atmosphere. In the past, I've experienced learning environments that were unsavory and perpetuated a dog eat dog mentality. Even though I knew I could still succeed in that type of environment, if you have a choice, why wouldn't you choose a more compassionate atmosphere to be in for the next 6 years of your career? The attendings and residents were individuals that I aspired to be like not only in their surgical prowess but in how they teach and treat each other and everyone else. When talking to nurses and residents of other specialties and they mention how nice the "plastics" people are, that said a lot about a program to me. When it came down to the final rank list, SIU was the program that had the combination of reputation, faculty, residents, and research that aligned with my own goals and aspirations. I am very lucky and fortunate that they liked me too!​
Research: TRAIL to treat breast cancer and recurrence  (microsurgical viral vector to prevent recurrence coincident with reconstruction)
Jake Thayer, MD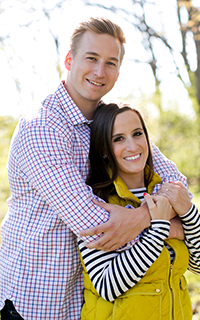 Hometown: Howards Grove, Wisconsin
Undergraduate: Marquette University
Medical School: Medical College of Wisconsin
Why SIU? After rotating at SIU as a medical student, I was thrilled to match here for residency. The mentorship training model, robust caseload, and supportive environment are all qualities that set this program apart. It is a pleasure to work with such talented faculty that are so invested in our education and overall success!
Research: Facial nerve course during modified Berger approach for approach to the mandibular angle
PGY-3
Evyn Neumeister, MD, MPH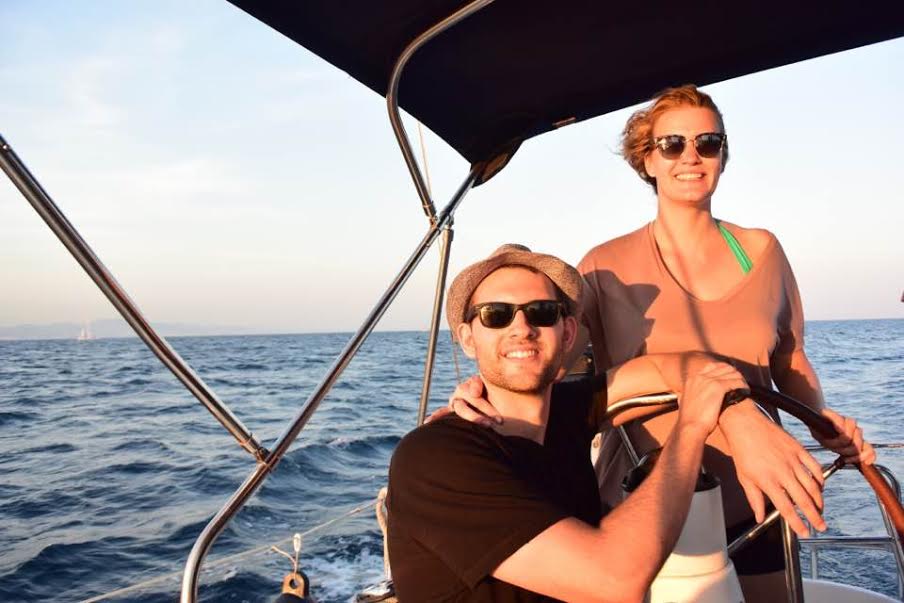 Hometown: Springfield, Illinois
Undergraduate: Illinois Wesleyan, BA Psychology
Medical School: Southern Illinois University School of Medicine
Why SIU?  I chose SIU Plastic Surgery because it provided everything I was looking for: expertise in plastic surgery, ongoing research in the field of medical and surgical education, a support system.  The education at SIU Plastic Surgery is outstanding, providing residents with the knowledge and autonomy they need to be successful plastic surgeons after training.  SIU Medicine is known for its medical and surgical education, research, and innovation; as someone who is interested in pursuing academic medicine, I knew SIU would be a place that I could learn and practice medical and surgical education strategies while in residency.  Finally, and most importantly, the attending physicians and my fellow residents at SIU are incredibly supportive, approachable, knowledgeable, and fun.  The comradery between the residents makes me excited and honored to be a part of the team.  I felt SIU Plastic Surgery would provide the best learning and living environment for me, and I am incredibly happy with my decision!​
Research: Surgical Education, Smart phone application for surgical preparation (Touch Surgery Trial)
Danielle Olla, MD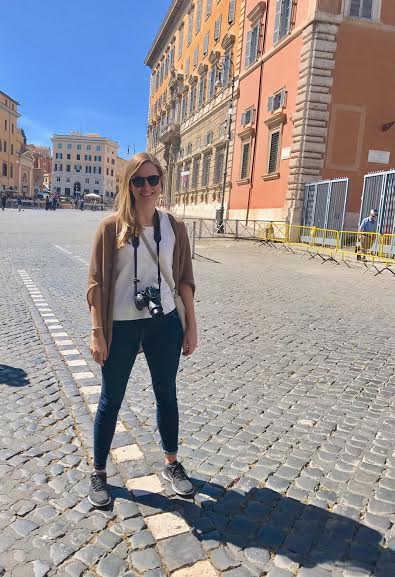 Hometown: Tucson, Arizona
Undergraduate: University of Arizona (B.S. Physiology Major, Dance Minor)
Medical School: University of Arizona College of Medicine-Phoenix

Why SIU?  Even after my short stay in Springfield for my interview, I knew that SIU was the perfect fit for me. The residents and faculty made me feel welcome and were a big part of my decision to move so far from home. The program also has outstanding didactics, robust surgical exposure and an amazing reputation. I feel honored and lucky to be part of such a strong and respected program.
Research: ERAS protocols for outpatient breast surgery pain control
PGY-2
Jim "Sharkbait" Bruce, MD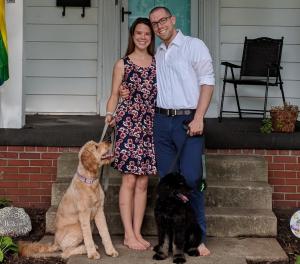 Hometown: Plainfield, Illinois
Undergraduate: University of Illinois at Urbana-Champaign
Medical School: Loyola University Stritch College of Medicine
Why SIU: My interview at SIU was my first experience with the team here, and it proved to be exactly the right mix of what I wanted in a program. There is more than enough support so that no person ever feels lost, and the people here completely subvert the competitive/"prove your worth daily" mentality many surgical residencies are known for. The residents immediately welcomed me like family, and the attendings are devoted to teaching and mentorship. After realizing I loved the environment, I took a deeper look and noticed new training facilities, skills/micro/sim labs, and research labs that are fully staffed and heavily utilized by the residents. I saw the widely varied case load, the well structured resident didactics with excellent attending support, and the close relationships with the other surgical departments at SIU. I saw a group of people that I knew I would enjoy learning from and working with for years. I fell in love with the town, the people, and the program, and I am honestly lucky to have the opportunity to train here. 
Research: Cold Plasma for chronic wound decontamination
Michael Romanelli, MD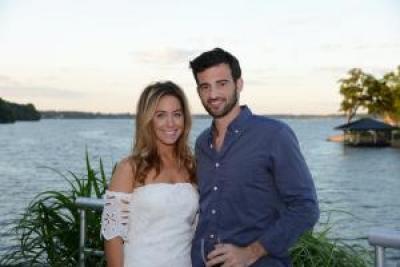 Hometown: Springfield, Illinois
Undergraduate: Northwestern University
Medical School: Southern Illinois University School of Medicine
Why SIU: I chose the Institute for Plastic Surgery at SIU for the comprehensive training and collegial learning environment. Not only does the program offer an extensive caseload and early exposure and autonomy in the operating room, the Microsurgical Skills Lab at SIU and the Surgical Skills Lab at the Memorial Center for Learning and Innovation both provide an excellent setting to hone our technical skills for the early intra-operative opportunities we have as residents. All this coupled with dedicated research time and the incredibly supportive staff in our basic science lab, my home institution was the ideal environment to continue my training. What ultimately made my decision was our attending's enthusiasm and personal investment in our learning as seen throughout the mentorship training model here at SIU. At the end of the day, I am very grateful to train alongside this family of such incredibly talented and enjoyable team of plastic surgeons.
PGY-1
Justin Sawyer, MD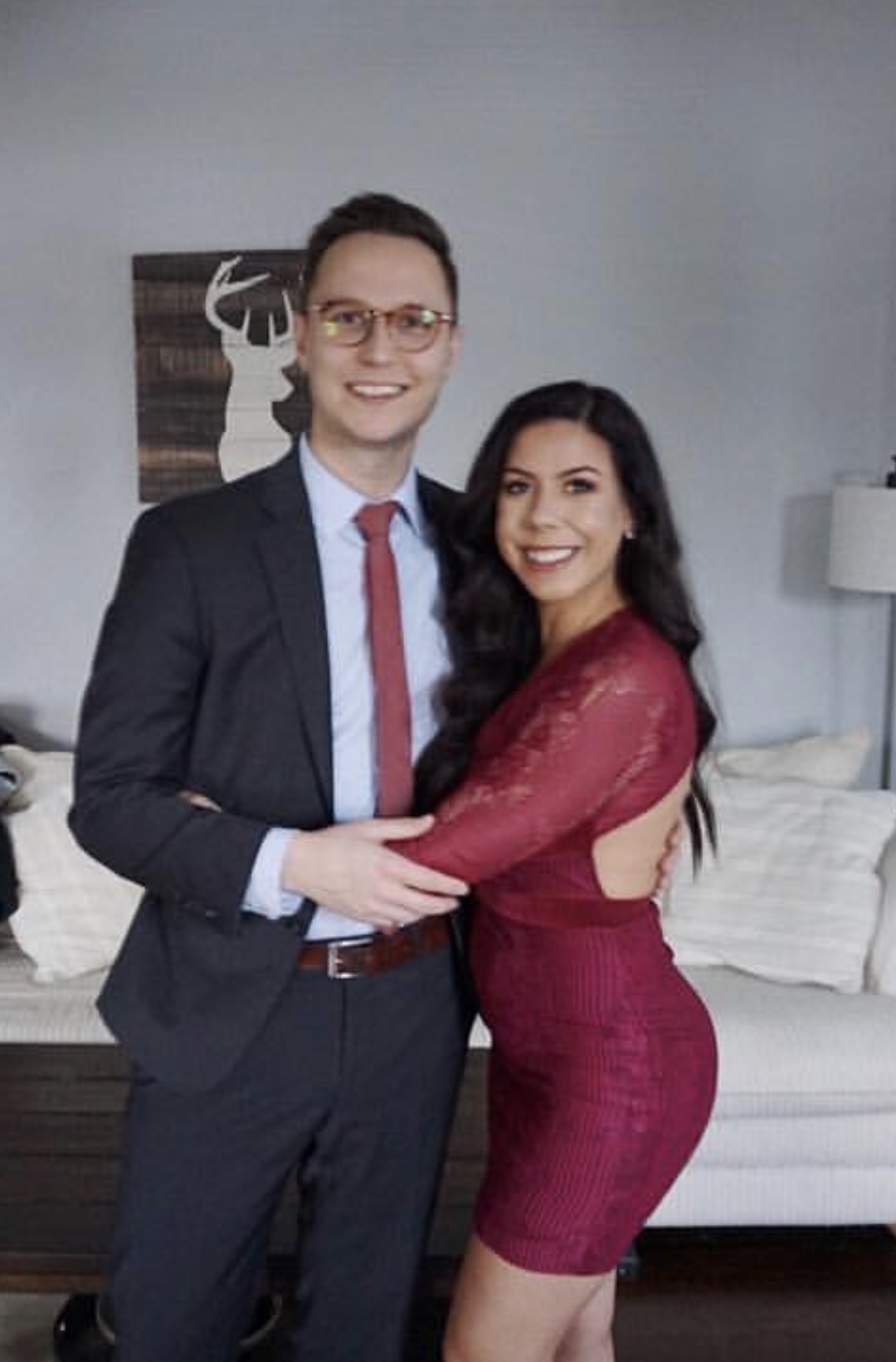 Hometown: Carlinville, Illinois
Undergraduate: University of Illinois, Springfield
Medical School: Southern Illinois University School of Medicine
Why SIU: When choosing where I wanted to spend six years for my plastic and reconstructive surgery training, the bar was set high by my experience with my home program at SIU.  The program offers a high clinical volume spanning the breadth of plastic surgery in addition to amazing faulty and residents that foster early experience and decision making with high but realistic expectations.  In addition, the program provides a great platform to launch an academic career with ample research opportunity, teaching experience, guidance, and mentorship.  It was a perfect fit.
Lexie Ruffolo, MD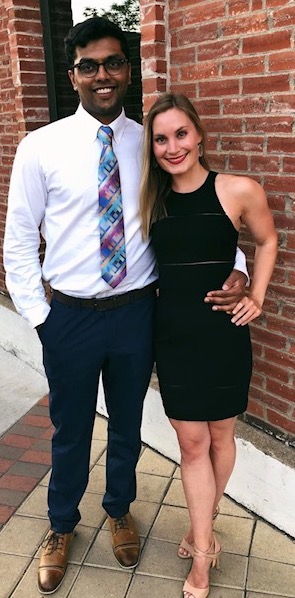 Hometown: Booneville, Missouri
Undergraduate: University of Missouri
Medical School: University of Missouri School of Medicine, Columbia, MO
Why SIU: My first exposure to the SIU Division of Plastic Surgery was as a visiting medical student. Everyone was incredibly welcoming, and the camaraderie between faculty, residents, and staff created an excellent learning environment. I saw that resident education was a top priority – evidenced both by the instruction that occurred in the operating room as well as a strong didactic curriculum. I was impressed by MCLI, with space dedicated to resident skill development, as well as a research lab equipped with staff members that are available to assist the residents at any stage of their projects. I knew I wanted to join the SIU plastics family by the end of my rotation, and I am truly thankful for the opportunity to train here.
Recent Graduates
Amanda Ross, MD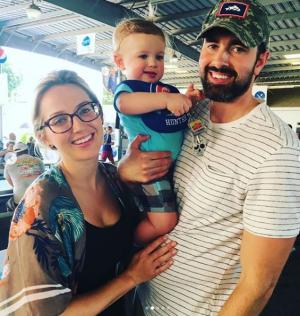 Graduation Plans: Privademic appointment, Catholic Health Initiatives, Creighton University Adjunct Professor of Surgery, Omaha, NE
General Plastic and Reconstructive Surgery with an emphasis in breast reconstruction and cosmetics. 
Hometown: - Springfield, IL
Undergraduate: - Creighton University- B.S. Biology, B.A. Studio Art
Medical School: - Creighton University-SOM
What brought you to SIU?  When I rotated at SIU as a medical student, I felt at home in more ways than one. (Yes, it's funny because I am from the area.) But in all seriousness, when you add an outstanding reputation for excellent didactic teaching, a wide variety of operative experiences and amazing faculty and residents together, the outcome is, quite simply, beautiful. SIU has everything I could want in a residency, and with plans to begin a hand transplant program, it keeps getting better! What is you area of interest/research?- Breast reconstruction, microsurgery, facial asethetics

Michael Ruebhausen, MD

Graduation Plans: Private Practice, multi-specialty group, Riverside Medical Group, Kankakee, IL
Pediatric, Traumatic and Elective Hand, Maxillofacial Trauma, Cosmetic Surgery, General Reconstruction of the Head and neck, Torso, and Extremities. 
Hometown: Highland, IL
Undergraduate: Washington University in St. Louis, BA Neurobiology
Medical School: Southern Illinois University School of Medicine
Why SIU?: As a medical student at SIU, I was able to see firsthand the amazing clinical experience the residents get here. I rotated at several other institutions, but I kept coming back to everything I loved about the program. As a chief, I can now say that this was the best decision I could have ever made. I will be completely prepared to go into practice on day 1 after residency. I have had incredible experiences in clinical and basic science research, massive exposure to complex and bread and butter plastic surgery in all fields, opportunites to work in community service, all while maintaining a lifestyle and personal life that is enjoyable. What is perhaps most striking is that I spend a huge amount of my spare time with my coresidents and attendings. They are my best friends. The environment at SIU is set up this way. My time here has been 6 of the best years of my life, and I would not trade the education or life experience- not to mention the amazing life-long mentors and friends I have garnered- for anything.