Outstanding Student Medical Educator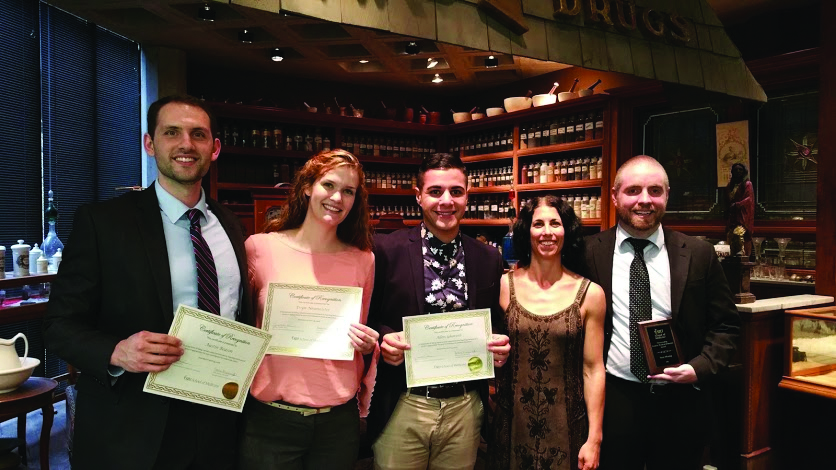 Outstanding Student Medical Educator and Commitment to Teaching Honorees
Purpose:  The Academy for Scholarship in Education (ASE) seeks to recognize medical students for their commitment to teaching and learning. We do this through naming an Outstanding Student Medical Educator as well as recognizing students through the Commitment to Teaching Honoree distinction.

Outstanding Student Medical Educator. This award is given to a third or fourth year medical student who has demonstrated exceptional leadership in and commitment to the areas of teaching, community health education, and educational scholarship. To earn this honor, the medical student demonstrates active engagement in teaching, tutoring and/or mentoring fellow students, contributing to the academic community through local and national service, and conducting educational research.

Commitment to Teaching Honorees. In addition, ASE would also like to recognize any student (years 1-4) who has demonstrated a commitment to teaching, community health education, and educational scholarship. Those students who are recognized by others for their commitment to teaching will receive the Commitment to Teaching Honoree distinction as well as a letter of gratitude from ASE. Students nominated for Outstanding Student Medical Educator are automatically eligible for this distinction.
Nature of Award
At the annual Symposium on Teaching and Learning, the Outstanding Student Medical Educator will be formally recognized and receive an engraved, personalized plaque. The Outstanding Student Medical Educator's name is engraved on an SIU School of Medicine plaque dedicated to this award. This plaque is located outside the Office of the Associate Dean of Curriculum and Education.
For Further Information
If you have questions or want to learn more about the Outstanding Student Medical Educator award, please e-mail academy@siumed.edu or call 217-545-2103.
---
2016 Outstanding Student Medical Educator:  Sean Murray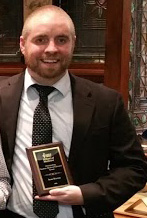 2016 Commitment to Teaching (Student):   Allen Ghareeb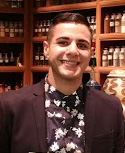 Allen Ghareeb is a third year medical student from Peoria, IL. He graduated from Bradley University (2010) with a B.A. in Religious Studies and a B.S. in Biochemistry. Through his work with the MedED IG, Allen has developed a passion for medical education, and curriculum design. He sits on the Year 2 Curriculum Committee, Community Health Policy Committee, and Springfield Collaborative for Active Child Health. He is the volunteer coordinator for the class of 2018, a founding member of the Global Health Interest Group, and the Editor-in-Chief for SCOPE, SIU SOM's literary magazine. He currently is involved in OB/GYN research with Dr. Taylor, and Population Health Research with Dr. Smith. He hopes to continue his work with MedED IG over the next several years in medical school.
2015 Outstanding Student Medical Educator:  Bryan Kidd, MD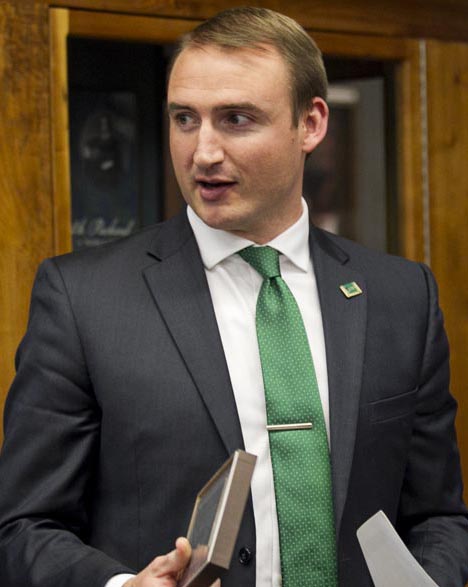 As a fourth year medical student, Bryan Kidd, MD, was recognized as the inaugural recipient of the Medical Student Educator of the Year. Kidd graduated in May 2015 and is pursuing an anesthesiology residency at the University of North Carolina Hospitals following a transitional year at the University of Chicago Medical Center. Kidd was recognized for his leadership role in Medical Education including his work as a Tutor in the Year Two curriculum, as an academic peer tutor, as a co-founder of the Medical Education Interest Group, and for his contributions to service including participating on multiple education committees.  Kidd graduated from the University of Alabama with a master's degree in biology (2010) and earned a bachelor's degree from the University of Illinois at Urbana-Champaign (2006).