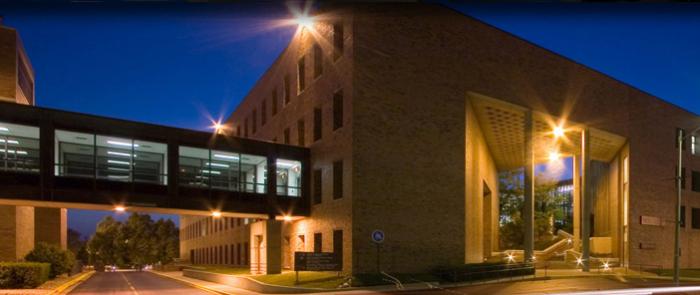 Public Health Laboratory Sciences Program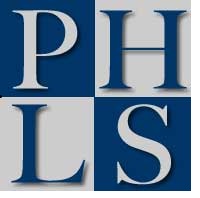 ​PHLS Faculty
One effect of the anthrax letters in the fall of 2001 was to direct public focus toward the public health infrastructure. Other issues regarding the identification and monitoring of emerging infectious diseases have done the same. However, a 2000 report concluded that state public health departments had reduced capability to identify biologic agents due to previous long-term reductions in laboratory staffing. While practices and methodologies of public health laboratory work have evolved substantially in recent years, there are documented needs for trained scientists in the nation's public health laboratories. It was to address this need that the Illinois Department of Public Health (IDPH) has collaborated with the Southern Illinois University School of Medicine (SIU-SOM) to develop a novel master's degree program. The Public Health Laboratory Sciences (PHLS) program consists of graduate level classroom instruction augmented with extensive public health laboratory training.
Program Year One - The majority of the required academic credit hours are scheduled for year one. Courses are identical to the Microbiology, Biochemistry and Molecular Biology graduate curriculum in the SIU Graduate School, and include such topics as microbiology, immunology, biochemistry and environmental chemistry. These are augmented by program-specific courses such as Introduction to the Public Health System and Public Health Laboratory Disciplines. The training consists of work in the public health laboratory where students rotate through testing sections such as diagnostic microbiology, environmental microbiology, blood lead, HIV/serology and molecular diagnostics. Time in the laboratory is approximately 15 hours per week.
Interim Summer - Students work approximately 25 hours per week during the summer. Their skills are utilized to support routine laboratory work and this period focuses on practical skill application. Students also have opportunities to participate in field work with local health department staff. Activities include animal control, family case management, food sanitation, immunization clinics and senior home visits. This experience exposes them to the wider practices of public health.
Program Year Two - Students work approximately 30 hours per week and are assigned to one section for an entire semester (or longer). This second year of the program is largely devoted to further refining and expanding the student's practical skill set. Academic requirements include seminars and other courses totaling approximately 5 hours.
By the end of the Program, students will have attained many of the following skills (with slight differences depending upon personal preferences):
CLIA Personnel Assessments in the following areas: GC/Chlamydia; biological waste management; blood lead by GFAAS; parasitology; enterics;
FDA provisional/full certification for: plating PAC and HSCC Petrifilm procedures; Delvo 5 Pack inhibitor test;
Technical mastery and/or in-house validation for: bioterrorism agent sample receipt, preparation and analysis via bacteriological and molecular methods; coliform analysis; RT-PCR, viral cell culture and Western blot; TRF for bioterrorism agents; other milk program methods such as antibiotic and phosphatase level detection; water analysis for NO2/NO3
Students are also involved in method development, such as analyses for HIV-2 and serotyping. The end result is the production of a highly educated and experienced individual who can assume lead worker duties in a modern public health laboratory.
It is hoped that this model program may be expanded to serve as a resource to meet the workforce shortages. We have found it to be feasible to create and implement this program utilizing existing resources and funding. State and local laboratory directors are encouraged to emulate the program in their area or seek similar collaborations. The benefits to the host laboratory are immediate and practical and there is great potential for contribution to public health infrastructure as a whole.
References associated with Program goals:
Clark NM, Weist E. Mastering the new public health. Am J of Public Health. 2000 Aug;90(8):1208-11.
Becker SJ. Training and sustaining the public health laboratory workforce - our first line of defense against infectious disease. In: Knobler SL, Burroughs T, Mahmoud A, Lemon SM, ed. Ensuring an infectious disease workforce: education and training needs for the 21st century - workshop summary. Washington, D.C.: The National Academies Press; 2006.
Smithson A, Levy L. 2000. Ataxia: the chemical and biological terrorism threat and the U.S. response. Washington, D.C.:The Henry L. Stimson Center.
General Accounting Office. Emerging Infectious Diseases: consensus on needed laboratory capacity could strengthen surveillance (GAO/HEHS-99-26). Available at: http://www.gao.gov/archive/1999/he99026.pdf#search='GAO%2FHEHS9926'. Accessed October 1, 2005. Van Eldere J. Changing needs, opportunities and constraints for the 21st century microbiology laboratory. Clin Microbiol Infect. 2005 Apr;11(S1):15-8.
Committee on Education and Human Resources, Federal Coordinating Council for Science, Engineering, and Technology, Office of Science and Technology Policy, Executive Office of the President; "Investing in Our Future: Science, Mathematics, Engineering, and Technology Education," U.S. Government Printing Office, Washington, D.C. 1994.
Association of State and Territorial Health Officers. State public health employee worker shortage report: a civil service recruitment and retention crisis. Available at: http://www.astho.org/pubs/Workforce-Survey-Report-2.pdf. Accessed September 6, 2005.
U.S. Department of Labor, Bureau of Labor Statistics. 2002. Occupational Projections and Training Data, Bulletin 2542. Washington, D.C.:U.S. Government Printing Office.
Centers for Disease Control and Prevention. Cooperative Agreement for Public Health Preparedness and Response to Bioterrorism. Available at: http://www.bt.cdc.gov/planning/coopagreement/#fy06. Accessed October 13, 2005.
Public Health Service. The public health workforce: an agenda for the 21st century. Washington, DC: US Department of Health and Human Services, 1997.
Baker EL, Koplan JP. Strengthening the nation's public health infrastructure: historic challenge, unprecedented opportunity. Health Aff. 2002 Nov/Dec;21(6):15-27.
Public Health Practice Program Office. National public health practice performance standards. Available at: http://www.cdc.gov/od/ocphp/nphpsp/index.htm. Accessed September 6, 2005
For more information about the Public Health Laboratory Sciences Program
Please contact us with any questions you may have or to request additional information.
Andrew Wilber, Ph.D.  awilber@siumed.edu
Assistant Professor
Department of Medical Microbiology, Immunology & Cell Biology
Southern Illinois University
School of Medicine
P.O. Box 19626
Springfield, IL 62794-9626
 217.545.8098
Monday through Friday, 8 a.m. - 4:30 p.m.