Profile of an Alumnus: Dr. Darrell Solet, MP '96
MEDPREP recently interviewed Dr. Darrell Solet, who completed MEDPREP in 1996, and went on to a successful career in cardiology. He currently practices in Morgan City, Louisiana. Dr. Solet has hosted a number of MEDPREP students for shadowing and community health experiences.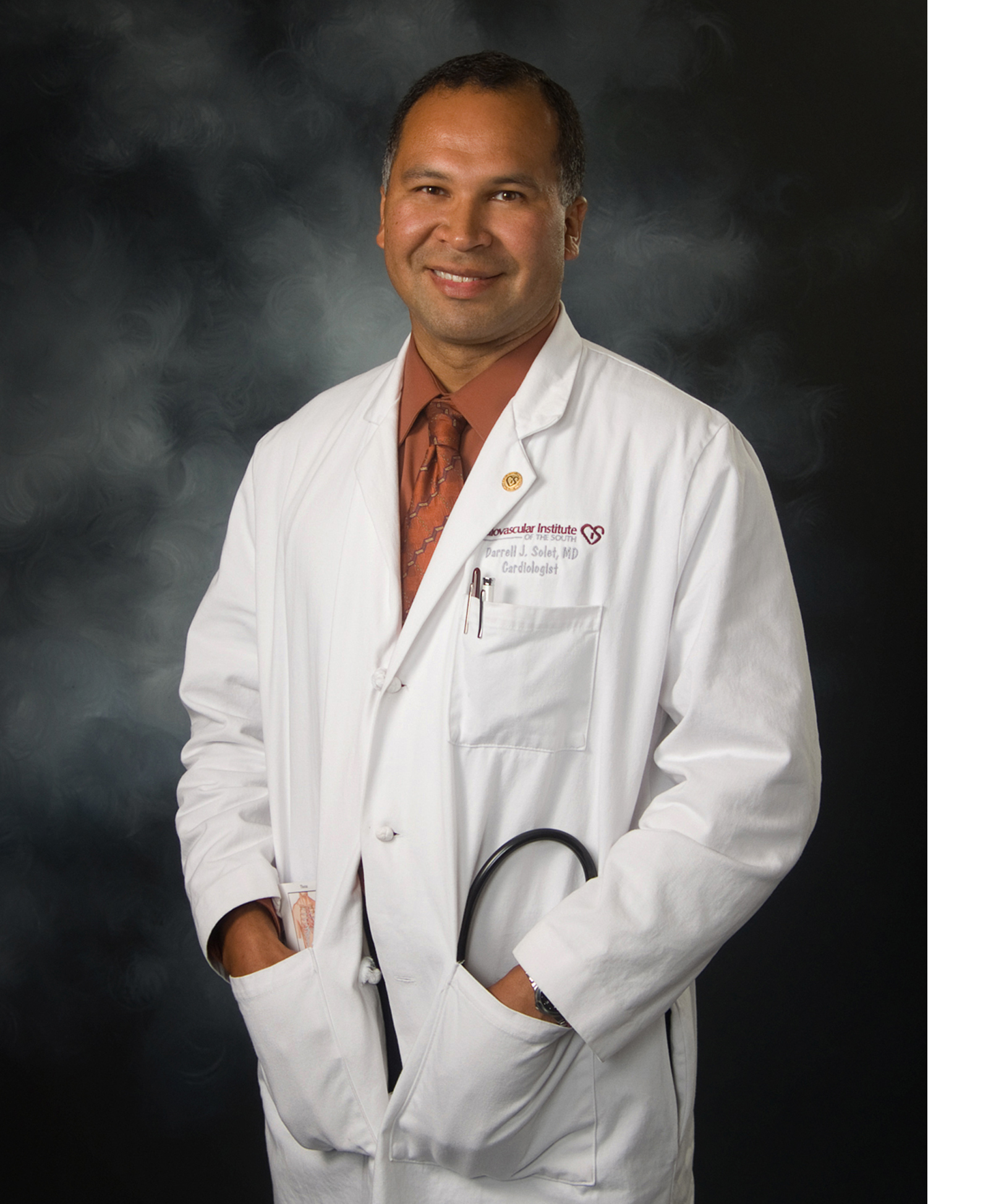 MEDPREP:  WHEN DID YOU ATTEND MEDPREP?
Dr. Darrell Solet, M.D.: I attended MEDPREP from the fall of 1994 to the spring of 1996.
MP: WHAT WAS YOUR MEDPREP EXPERIENCE LIKE?
DS: My MEDPREP experience was absolutely amazing. It was one of the most challenging experiences of my life but also one of the most rewarding. I really didn't know what to expect from MEDPREP except that it would better prepare me for the academic rigors of medical school and for the marathon of being a lifelong learner in medicine. I read the MEDPREP brochures and spoke to the current students to get greater insights into the program; however, I was more concerned about the one thing that all premed students want to know…what are my chances of getting into medical school and how will THIS program help increase those chances.
The faculty and staff were caring and knowledgeable and made every effort to provide the best guidance possible. Despite being far away from home I felt as though I discovered a new family in the faculty and my peers. We shared each other's challenges and collectively celebrated our victories.
MP: WHY MEDICINE?
DS: When I began the instructional journey of becoming a doctor I could honestly say that the life of a physician was somewhat mysterious if not downright mystical. Was there really a Superman or Wonder Woman suit under that white coat or did they bleed like the rest of us? I admired the doctors in my community for the service they provided and the skills they possessed. But I especially admired those who took the time to apply their skill with an extraordinary amount of care and compassion.
I've always had a soft heart for those in need, particularly those in pain and those who lack an understanding of their illness or medical problems. I am a sponge for knowledge, and I love using technology as well as personal ingenuity to solve various problems. I felt that a career in medicine would satisfy all of those appetites.
Today, I see medicine as an incredible opportunity and a privilege. I appreciate the respect of my peers, relish every victory against the diseases that ail my patients and appreciate the challenges I face day in and day out. After all these years, it still makes me feel a little uneasy when a patient tells me "they have all the faith in the world in me." Wow! ALL the faith in the world! That's such a weighty responsibility. For that reason, I do my best to practice evidence-based medicine combined with the intuition that comes with years of practice.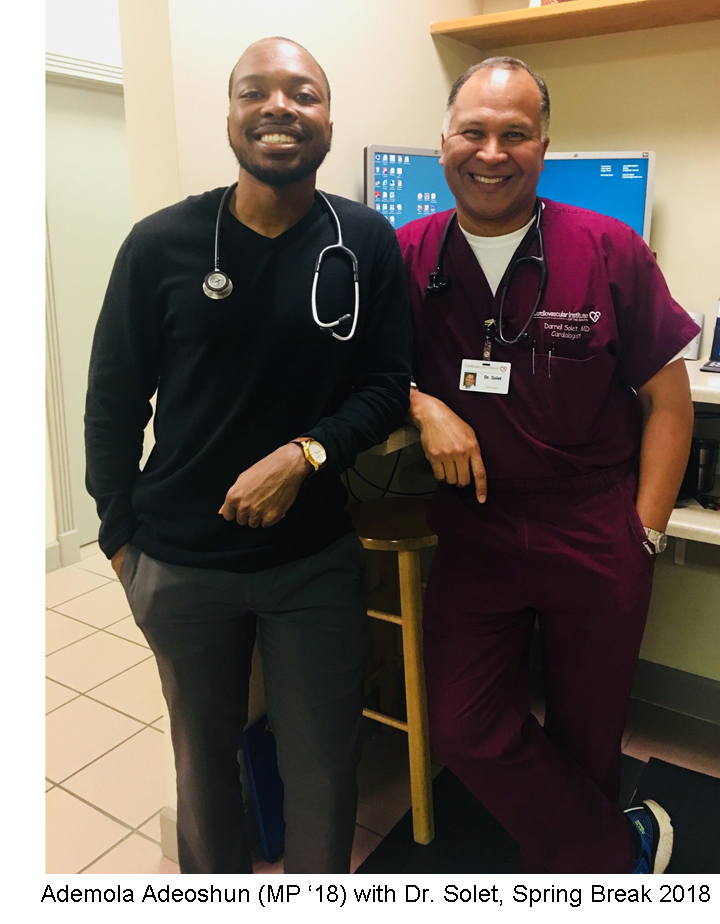 Yes, we bleed like everyone else and we have challenges and triumphs like everyone else. At times, these challenges may be amplified because lives may be in the balance; however, I want my patients to know that I am human just like them – even though I may have a unique set of skills. So we cry together and we laugh together as we journey along the path towards healing and hope.
MP: WHAT MEDICAL SCHOOL DID YOU ATTEND?
DS: Dartmouth Medical School
MP: HOW DID MEDPREP HELP YOU PREPARE FOR MEDICAL SCHOOL?
DS: MEDPREP helped prepare me for medical school in a number of ways. First, the study skills class was an absolute lifesaver. It helped me identify my learning style and provided methods of studying that proved essential to condensing the vast amounts of information I would be responsible for in medical school. In fact, I still use the skills I learned in that class as I study for boards exams and keep up with the current medical literature. Next, the demanding nature of MEDPREP gave me a glimpse into what would be required of me as I entered medical school. In addition, the course material that I was exposed to gave me a huge leap forward in being prepared for medical school, especially anatomy and advanced physiology.
MP: WHAT IS YOUR MEDICAL SPECIALTY AND WHERE DO YOU CURRENLTY WORK?
DS: [My medical specialty is] cardiology. I currently work near my hometown of Houma, Louisiana for the Cardiovascular Institute of the South.
MP: WHY DO YOU FEEL IT IS IMPORTANT TO MENTOR MEDPREP AND FUTURE MEDICAL STUDENTS?
DS: I didn't get to this stage of my life by accident. I was very intentional and played my own part, but there were so many people who came along side of me and some who even pushed my from behind as I ventured on this journey of becoming a doctor. I am so thankful for those who took the time to invest in my future by sharing their wisdom and advice. I think it is fair to say that I would not be where I am today if not for those who have helped me along the way. I hope I can pay it forward by giving back to the students of MEDPREP.
MP: Thank you, Dr. Solet!
Brief Biography of Dr. Solet
Originally from Houma, Louisiana, Dr. Solet attended Louisiana State University where he received a Bachelor of Science in microbiology and a Bachelor of Arts in English literature. He also studied at the Southern Illinois University of Carbondale, where he participated in the Medical/Dental Education Preparatory Program. He received his medical degree from Dartmouth Medical School in Hanover, New Hampshire, where he currently holds a position as Clinical Assistant Professor of Medicine.
Dr. Solet completed his internal medicine residency at Indiana University School of Medicine, where he received the A. Ebner Blatt Memorial Award and also served as chief medical resident. He completed his cardiology fellowship at the University of Texas Southwestern Medical Center in Dallas, Texas. 
Dr. Solet serves as the medical director for the Morgan City location for the Cardiovascular Institute of the South (CIS) and also serves as director of the CIS telemedicine program. He plays an integral part of the structural heart program and assists with the MitraClip procedure for mitral valve disease, aortic valve repairs and left ventricular plication procedures. He has authored and co-authored publications in cardiovascular medicine, and his primary areas of interest are preventive cardiology, valvular heart disease, clinical education and advancing the reach of cardiology services to critical access areas through telemedicine. Dr. Solet also serves as the Chief of Medicine for Teche Regional Medical Center in Morgan City, Louisiana.