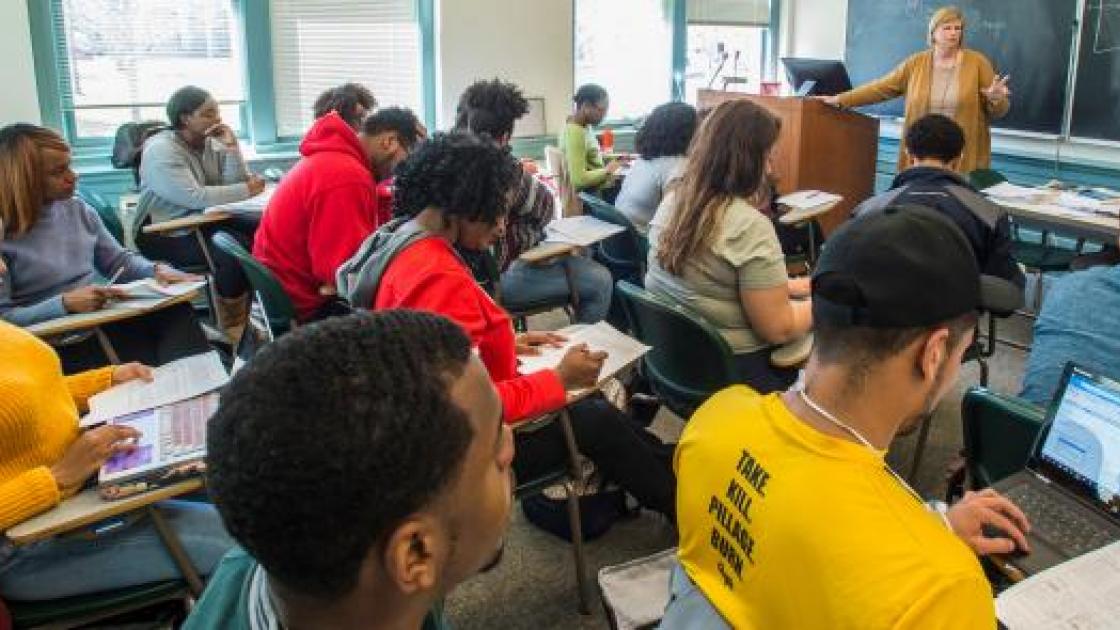 MEDPREP Applicant Information
Thank you for your interest in the MEDPREP program. We welcome your application for our next cohort. This page will help you understand our admissions process and provide you with the information and resources you need to apply.
MEDPREP Mission
The Southern Illinois University School of Medicine Medical and Dental Education Preparatory Program (MEDPREP) is an intensive two-year academic enhancement program designed to help socioeconomically disadvantaged students and educationally disadvantaged students – including students from groups underrepresented in medicine – improve their academic credentials for medical or dental school entry.
Next class begins: 
Orientation for the Class of 2025 is on Friday, June 16, 2023; classes begin Tuesday, June 20, 2023. 
Program format: 
MEDPREP utilizes a cohort model, and all students start the program in the summer semester. The MEDPREP program is 5 semesters: the six-week summer program is followed by two academic years. Summer classes between year 1 and year 2 are optional for most tracks and programs. 
Enrollment options:
Students choose the pre-medical, pre-dental, pre-physician assistant (PA) track. Students can complete either the traditional sequence, or may enroll in one of our concurrent master's degree programs. All program tracks are 5 semesters in length (summer, plus two academic years).
Admissions Process:
MEDPREP accepts up to 36 students per year. Students apply via an online application. Competitive students will be invited to attend a virtual Admissions Day, which includes interviews with MEDPREP faculty. Students accepted into the program will be offered an opportunity to visit MEDPREP in-person prior to the admissions acceptance deadline. 
Students must meet the following minimum qualifications for application. Please note that the admissions process is competitive, and meeting minimum qualifications does not guarantee an invitation to an Admissions Day or program acceptance.
Overall undergraduate GPA of 2.5. 
Science course (mathematics, biology, chemistry and physics) GPA of 2.5.
U.S. Citizen or Permanent Resident (Green Card).
Completed all, or all but one medical school prerequisite course (one year introductory biology with laboratory, one year general chemistry with laboratory, one year organic chemistry with laboratory, one year physics with laboratory). A semester of biochemistry, and a semester of either introductory psychology or introductory sociology are recommended but not required. 
There is no fee to apply to the program. An SIUC application processing fee is charged only if you are admitted to MEDPREP.
While our recruitment strategy focuses on the State of Illinois and contiguous states, we welcome inquiries and applications from students nationwide.
Application Material Checklist
Completed online MEDPREP application form
Consolidated Packet of supporting materials:     

Completed MEDPREP secondary application form showing schools attended and current/future coursework.
Two letters of recommendation. 
Official transcripts from each college or university attended. 

For exact application deadlines, visit the Apply Page.
Admissions questions? Please contact our Admissions Office. 
MEDPREP Admissions Office
Trent F. Stevens, MEd, MA
Admissions Coordinator
MEDPREP Office of Admissions
Southern Illinois University
210 Wheeler Hall, Mail Code 4323
975 South Normal Avenue
Carbondale, IL 62901
618-453-1554