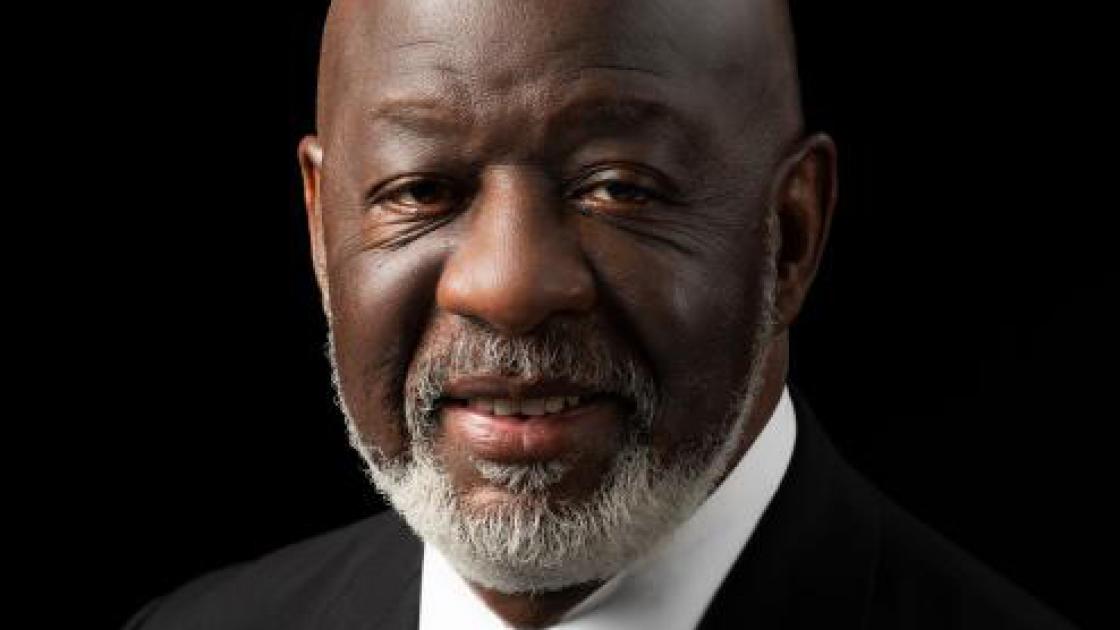 In Memoriam: Wes McNeese, MD
Dr. Wesley Robinson-McNeese, a trailblazing physician and leader at SIU School of Medicine, passed away on September 18, 2023. 

Dr. McNeese was the SIU System Executive Director for Diversity Initiatives and Special Advisor to the SIU Department of Antiracism, Diversity, Equity and Inclusion. 

"Dr. McNeese was a constant pioneer at the SIU School of Medicine," said Jerry Kruse, MD, dean and provost of the medical school. "He performed the foundational work that has led to our declaration to become an anti-racist organization and helped build the structure necessary to achieve it."

He was an alumnus of the School of Medicine (Class of 1986), serving as class president during his medical school years. He completed his emergency medicine residency at McGaw Medical Center, Northwestern University School of Medicine in Chicago, going on to practice for 15 years.
 
He joined the faculty of his alma mater in 2001 and served in a multitude of roles throughout his tenure at SIU. He was an associate professor of internal medicine and the Department of Humanities, and founded the Office of Diversity, Multicultural and Minority Affairs. Over a 15-year span he created and organized numerous initiatives to promote and expand the culture of diversity and inclusion within the medical school. He was a former SIU Alumni Society Board of Governors member, and chaired or participated in numerous committees.

His determination and innate desire to help others bore abundant fruit during his lifetime. A graduate of SIU's MEDPREP program in Carbondale, he created a scholarship supporting its students' dreams of careers in medicine or dentistry. He also devoted time to mentor learners throughout their medical education journeys and beyond. He role-modeled how a provider could be both highly skilled, courageous and deeply empathetic.
 
He was founder and director of the McNeese Physician Pipeline Preparatory Program (P4) in conjunction with Illinois School District 186 in Springfield, creating a dynamic after-school program to mentor young people from diverse backgrounds who were interested in becoming physicians. Established in 2009, it has educated and motivated scores of graduates and has grown to include 80 students a year.

Dr. McNeese was also a proud Air Force veteran whose final active-duty station was at Da Nang AFB in Vietnam. He was a newspaper editor in his hometown of East St. Louis, an award-winning poet and a pastor. His leadership and deep commitment to the common good was evident by his service on many community-based committees and boards, his ordination as a Church of God minister, and the endearing impression he left with all who encountered him.
 
---
Aspects profile  siumed.edu/pr/unifying-approach.html
'Cross training' siumed.edu/pr/reflections-cross-training.html
A MEDPREP message siumed.edu/medprep/message-dr-wesley-robinson-mcneese-md-medprep-alumnus.html
Video: 'Face to Face' - Storyteller Studios  youtube.com/watch?v=Y5Hmf6quCKQ&t=4s
State Journal-Register  sj-r.com/story/news/local/2023/09/20/trailblazing-siu-physician-wesley-robinson-mcneese-dead-at-age-75/70909100007/