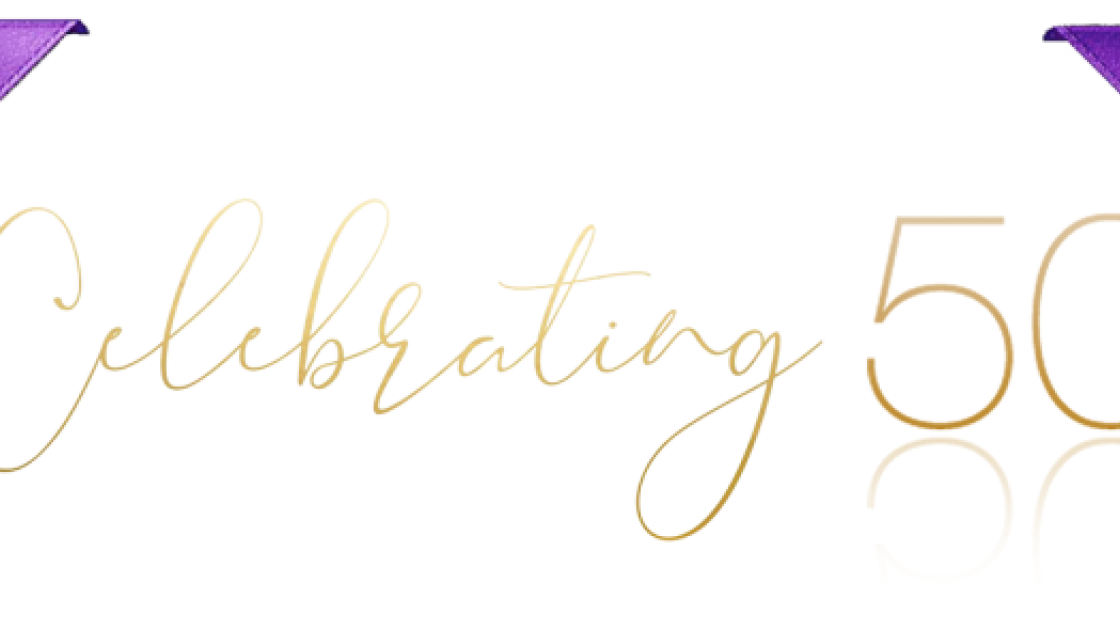 SIU School of Medicine : 50 Amazing Alumni
1975 | 1976 | 1977 | 1978 | 1979 | 1980 | 1981 | 1982 | 1983 | 1984 | 1985 | 1986 | 1987 | 1988 | 1989 | 1990 | 1991 | 1992 | 1993 | 1994 | 1995 | 1996 | 1997 | 1998 | 1999 | 2000 | 2001 | 2002 | 2003 | 2004 | 2005 | 2006 | 2007 | 2008 | 2009 | 2010 | 2011 | 2012 | 2013 | 2014 | 2015 | 2016 | 2017 | 2018 | 2019 | PHD GRADS
MD Alumni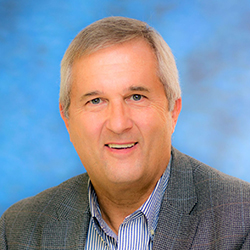 William H. Dirksen, MD - Class of 1975
Medical Specialty: Pediatrics at Wilford Hall USAF Medical Center
Current Title: Pediatrician and Partner at Coastal Children's Clinic in Corpus Christi, Texas

I did my undergraduate studies at the University of South Dakota, graduating in 1971. I completed my first two years of medical school at the same university, which at that time was a two-year school and all students had to transfer for their last two years of clinical training. Deans May and Dooley came to South Dakota on a recruiting trip in an effort to establish a beginning third year class for 1973. I was impressed by the innovation and faculty of SIU School of Medicine and knew this was where I belonged. Being from a small town, I also liked Springfield, with its big "small town" feel.

I was part of the Health Professions Scholarship Program and I was committed to the USAF, so after graduation, I moved to San Antonio, Texas, and began my pediatrics residency at Wilford Hall USAF Medical Center. Because of mentors at SIU like Drs. Garfunkel, lascari and Silber, I was hooked on pediatrics. The summer before my junior year at SIU I also had an opportunity to work with Springfield pediatricians, and that was an amazing time of "learning in the trenches."



After residency, I was assigned as the lone base pediatrician at F.E. Warren USAF Base in Cheyenne, WY, and I felt well-prepared from my medical school and residency training. In 1980, with my obligation to the Air Force repaid, I joined the Coastal Children's Clinic in Corpus Christi, Texas, as the fourth member of the group. Since that time, we have expanded to four offices, 17 pediatricians and nine nurse practitioners. I have been on the active medical staff at the local Driscoll Children's Hospital (DCH) since 1980 and have served as pediatrics chair and chief of staff on multiple occasions. For 12 years I was the pediatric residency program director at DCH, retiring from that position two years ago. In addition, I have had the honor of being elected president of the Texas Chapter of the American Academy of Pediatrics, The Texas Pediatric Society.

My passions outside medicine include furniture making and restorations, general construction and trim carpentry, antiquing and spending time with family and grandchildren. I also have had numerous opportunities to do medical mission work in remote villages in Ghana, West Africa, most recently in June of 2019. For the past two years, I work six months in Corpus Christi and take six months off to pursue my hobbies and spend time with grandchildren in northern Colorado, at my log home in the mountains at 7500 feet.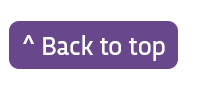 ---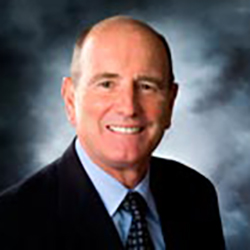 Stephen R. Goetter, MD, FACP - Class of 1976
Medical Specialty: Internal Medicine
Residency: Internal medicine, SIU SOM Affiliated Hospitals Springfield, IL: 1976-1979
Current Title: Signature Health Concierge Medicine, Decatur Memorial Hospital Decatur, Illinois August 2016 - Present
Present Adademic Rank and Position: Clinical Associate, SIU School of Medicine

I graduated in 1976 and completed my internal medicine residency at SIU SOM affiliated hospitals in Springfield in 1979. After 32 years in private practice, I became a hospitalist at Decatur Memorial Hospital. Currently I serve as program director and working hospitalist for Signature Health Concierge Medicine at Decatur Memorial Hospital (DMH). I've taught many learners throughout my career.

My professional positions and accomplishments at DMH include director of Hospitalist Services (2012-16); chair of the Department of Medicine; hospitalist, (2011-16); General Internal Medicine practice, 1979-2011; and president of the medical staff, 1992-94. I was also chair of the Department of Medicine at St. Mary's Hospital in Decatur.

I served as governor for the Downstate Illinois Chapter of American College of Physicians- American Society of Internal Medicine (2001), and have been a member of the American College of Physicians (Fellow-1993), the Illinois Society of Internal Medicine (1983-94; president 1992-93), and American Society of Internal Medicine Liability Committee (1988-96; chair 1991-96).

My community activities include chairing the Communities in Partnership Family Investment Project, 1994-present and serving on the Board of Directors at Decatur Memorial Hospital 1990-99 (PHO, 1995-99).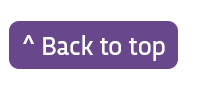 ---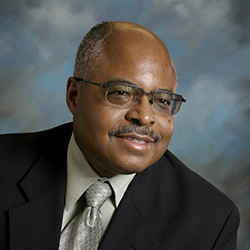 Sam Gaines, MD - Class of 1977
Medical Specialty: Emergency Medicine
Residency: Internal Medicine, SIU SOM
Boards: Internal medicine/emergency medicine
Current Title: Emergency physician, St. John's Hospital, Springfield

I was born in Mississippi and moved to Peoria in 1968. I attended Manual High School, graduated in 1970. I did my undergraduate work at the University of Illinois Champaign-Urbana and received a bachelor of science. I had a chance to talk to Dean Doolen when he came to the University of Illinois recruiting for SIU medical school for about three years before the school started the first class. He convinced me I would like to go into family practice and serve the communities of Illinois.

I went to Carbondale in 1974 with a wife and two kids, so I was more challenged than the other single students. I loved medical school. It was quite an experience. That was back when school took three years and the only vacation you got was moving from Carbondale to Springfield between your first and second year.

I found that medicine was a very jealous mistress, and my wife and I divorced at the end of my first year residency. I did residency in internal medicine but shifted into emergency medicine after moonlighting for years and was able to grandfather into college at that time to take the exam. I practice emergency medicine and also became an officer in the Illinois Guard and worked my way up to the commander of the state health and dental clinic as a colonel. I retired from the Army just before Desert Storm.



I had an opportunity to open a free clinic on the east side of Springfield, and worked there for a few years. The clinic was able to use my office initially and then became federally funded. It is now the Central Counties Health Center. I'm still a board member and very passionate about it. We have been able to increase access to health care to the citizens of Springfield and multiple small communities around the area.

I am also proud to say I was able to raise six kids with my second wife in Springfield. Sadly, I lost her in April 2019. I am still doing emergency medicine at St. John's, and I am planning on retiring somewhere in the next 12 months.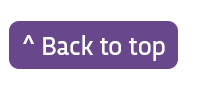 ---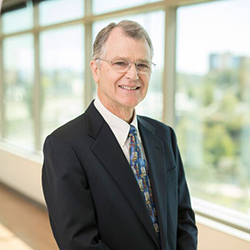 Mark Christofersen, MD - Class of 1978
Medical Specialty: Pediatric Orthopedics
Residency, Fellowship, etc.: Two years of General Surgery and four years of Orthopedics at Vanderbilt University Hospitals; Pediatric Orthopedic fellowship at The Hospital For Sick Children, Toronto; four years as Assistant Professor for the University of Pennsylvania at Children's Hospital of Philadelphia
Current Title: Pediatric Orthopedic Surgeon in Tennessee Orthopedic Alliance, Nashville
A short bio: I was born in a Medical Mission setting in Durban, South Africa. One of my older brothers was cognitively challenged and when I was 5, my parents placed him in a sheltered home setting during a trip to the United States. We came back to the United States when I was 12, entering 8th grade. I spent my high school years searching desperately for an elusive identity (like so many peers) and I found I could play dramatic parts with ease and so entered college as a drama major. I kindled a nascent interest and ability in science and switched to Biology, receiving my degree from the University of Chicago (Where Fun Goes To Die). My dad told me one of his old Sunday School students, Richard Moy, had just started a medical school in Springfield and I should check it out. The rest is history.

The approach to medicine at SIU was just what the doctor ordered. The defined module, self-study model, the emphasis on the whole patient, and the application of new ideas and approaches to education placed many of us on a course to practice with a definable 'care for the whole patient' that I think set us apart from many peers. Maybe, influenced by my older brother's life path, I was drawn to the challenging field of Pediatric Orthopedics.

I've had honors like 'best resident paper' and 'best lecturer' at board review courses, Chief of Medicine at a Nashville hospital, President of the Nashville Orthopedic Society, and Vice President of my 60-surgeon Orthopedic group, but none of that compares to the joy of coming in at night and piecing together a 5-year-old's deformed elbow or figuring out all of the stressors leading to an adolescent girl's psychogenic knee pain. I owe so much to my classmates whose humor and camaraderie carried me through school and to the faculty who followed through on their dreams and created such a fine experience for young men and women to grow into the practice of medicine.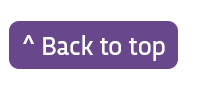 ---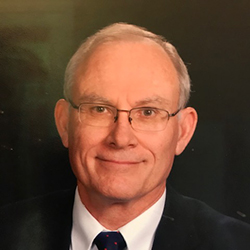 Larry Newell, MD - Class of 1978
Medical Specialty: Dermatology General
Residency, Fellowship, etc.: Southern Illinois University SOM Springfield Program and Rush University Medical Center Program

The fact that I started medical school at SIU School of Medicine 45 years ago this June is beyond belief! I was in the graduating class of 1978 along with classmate Kevin Dorsey (you may have heard of him).

I was unsure what I wanted to pursue when I graduated so I stayed at SIU as a resident in Internal Medicine. I later applied and was accepted as a resident in dermatology at Rush Presbyterian St Luke's Medical Center in Chicago. I became the first SIU medical graduate to do a residency in Dermatology. It was not an easy thing to accomplish coming from a new, relatively unheard-of medical school and medical program.

After finishing, I came back to Springfield and was in private practice for about 35 years. When I retired, I donated my entire practice to SIU SOM's Department of Dermatology. Since retiring, I have volunteered as a dermatologist at a clinic for homeless, indigent, the uninsured and immigrants in St Louis. I have third-year med students from both Washington University and Saint Louis University in my clinics. They are eager and excited to learn. Practicing medicine for free is a win-win-win arrangement that I strongly recommend. I also still work as a consultant for the State of Illinois Inspector General regarding dermatologists' quality of care, excess care and risk of harm.



I was born in 1952 on a farm outside of Ashland, about 25 miles southwest of Springfield, without indoor plumbing. I graduated from Franklin High School in 1970, with 32 people in our graduating class, including my future wife, Joan. We went to the prom twice and homecoming twice together. We got engaged on Christmas Eve when we were 18 and married at 19.

I was the first of my family to graduate from college, graduating from Western Illinois University on May 31, 1975, and started at SIU School of Medicine 10 days later. Joan also graduated from WIU in 1975 and was a home economics teacher in Chatham and then Riverton while I was in medical school. The first of our six children was due June 4, 1978, the day the class of 1978 graduated. Fortunately she was 10 days late.

I have been more than blessed to have had the best mentors and role models a physician could possibly have had every step of the way. When SIU Med was in its infancy there were only a few full-time professors in Springfield, so a great deal of the clinical teaching was carried out by local physicians in their offices. They were very enthusiastic, clinically oriented, and very "hands-on." We were allowed to do things in the office and operating rooms and emergency rooms that medical students elsewhere only dreamed of. It was truly a hotbed of learning both in the classroom and in the clinical environments. This environment taught us to treat the patient, not the disease. As Dr. Rabinovich said, "This is the stuff you can't learn from a book." As usual, he was so correct. My debt to SIU School of Medicine is immeasurable as is my gratitude.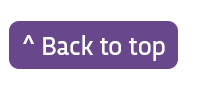 ---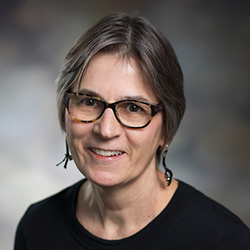 Janet F. Williams, MD, FAAP - Class of 1979
Medical Specialty: General Academic Pediatrics
Current Title: Professor of Pediatrics (tenure), UT System Distinguished Teaching Professor, Vice Dean for Faculty, Long School of Medicine Office of the Dean

I grew up amidst the corn fields and some very small towns in central Illinois before attending the University of Illinois and SIU SOM. SIU gave me the freedom and opportunity to explore my own learning style, appreciate human complexity; learn to listen, think and hone medical problem-solving, and develop a class full of lifelong friendships. We all worked hard and played hard, we laughed hard and medical school was fun! This was not too long ago, but before computers, the Internet, electronic health records, resident work hour restrictions, etc., a different century. At our recent 40th Reunion, we laughed hard together once again!

My intensive Pediatrics residency in Springfield followed by a combination of private practice and faculty teaching led me to become one of only 12 Robert Wood Johnson academic pediatrics fellows in the U.S. Both residency and fellowship training 'grew' my interest in and experience with child development, eating disorders, and addiction. My faculty position at the University of Texas Long School of Medicine (LSOM) allowed me to develop recognized expertise in providing newborn to adolescent patient care and educating about it. My SIU training to listen, inspect and cogitate was foundational to my skill in solving diagnostic dilemmas, such as scurvy in a 4-year old, that stump the stars. I earned promotion to Professor of Pediatrics with tenure, and the honorific designation of University of Texas Distinguished Teaching Professor. I served 10 years as a member of the American Academy of Pediatrics Committee on Substance Use and Prevention, four years as Chair, and authored many clinical and technical reports as well as national policy, most notably regarding Fetal Alcohol Spectrum Disorders, Inhalant Abuse, and Substance Use Screening, Brief Intervention and Referral to Treatment (SBIRT). I was the principal investigator on a large national grant to teach SBIRT across medical disciplines and continue to work nationally in SBIRT and related education.

Women comprised nearly one-third of the SIU SOM Class of 1979, certainly a unique force influencing all of us! Once at UT, I joined the voice of women faculty on our campus and beyond. I have led our institution's Women's Faculty Association and a UT System women's leadership workshop series, represented our campus' women faculty to the UT Chancellor and Board of Regents, provided national testimony about the recruitment, retention, re-entry and advancement of women in the biomedical sciences, and long served as our LSOM liaison to the Association of American Medical Colleges' Group on Women In Medicine and Science – even before it was an official 'Group' and I had achieved tenure. Undoubtedly, these endeavors helped my selection in mid-2011 as the inaugural LSOM Associate Dean for Faculty and Diversity. As the LSOM Dean's Office developed a separate dean's role for diversity and inclusion, I was promoted to Vice Dean for Faculty and continue to be recognized for my leadership and innovations that improve faculty programs, processes and policies and promote a culture of excellence for all faculty across the career lifespan! This means that I have yet to retire!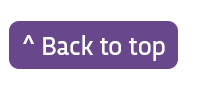 ---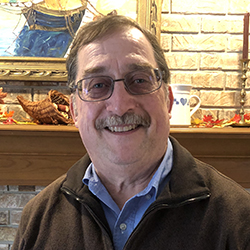 Stephen Soltys, MD - Class of 1980
Medical Specialty: General Psychiatry, Child and Adolescent Psychiatry
Residency: General Psychiatry - SIU SOM 1980-84
Fellowship: Child and Adolescent Psychiatry - U Missouri-Columbia 1985-87
Masters: Public-Administration - University of Missouri - Columbia 1992-95
Current Title: Professor Emeritus, SIU Department of Psychiatry

The best decision I made in my career was marrying Karen Crawford (SOM classmate and a psychiatry resident at SIU) during the second year of my psychiatry residency. She turned out to be the best life partner I could ask for and has been a loving source of support during my career. She has been a great mother to Dr. Mike (Civil Engineering) and Dr. Matt (Internal Medicine).

We both wanted a career in public psychiatry serving the underserved and by 1987 were both working for the Missouri Department of Mental Health (Mo DMH) at Mid-Missouri Mental Health Center. Given that I have compulsive traits that would be terrible to waste, I organized (or re-organized) anything I was involved with and eventually was promoted to facility medical director, then statewide Children's Psychiatric Services Medical Director for Mo DMH and eventually the Director of the South Carolina DMH. I am especially proud of programs I helped develop in Mo and SC that continued to help people years after I left the positions. Except when I was in charge of SC DMH, I continued to be clinically active with both adults and children.



As a student at SIU, I always was impressed with the quality of effort faculty put into teaching and tried to emulate what I had seen when I volunteered to teach medical students and residents in each position I had and eventually realized along with being a good clinician, teaching was something I truly loved.

So coming back to SIU to teach was a dream come true, first as psychiatry training director and then as department chair. While I am not a perfect teacher, I learn from the feedback I get from students and residents and think that even today I continue to improve. One of my proudest accomplishments was receiving the Outstanding Instructor Award at SIU for 2011-12. The other was spearheading the formation of a child psychiatry fellowship at SIU.

Retiring in 2016, I still teach in SIU non-clinical settings and continue to lead a SIU research team looking at autism and its relation to oxytocin.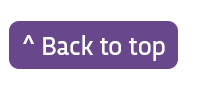 ---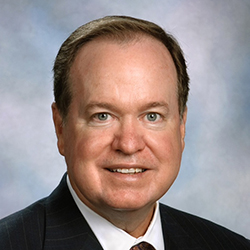 Mark Kuhnke, MD, FACS - Class of 1981
Medical Specialty: General Surgery Residency: SIU SOM 1981-86 Current Title: Partner and attending surgeon, Springfield Clinic LLP

I came to Springfield in summer of 1979 and I've never left. I was lucky enough to land one of the two general surgical spots at SIU in 1981, along with classmate and lifelong friend William Pyle, and had fantastic surgical training under the guidance of the triad of greats: Roland Folse, Alan Birtch and David Sumner. I was trained by giants, and I learned at their feet. When I hung my shingle on South Grand as a single practitioner surgeon, I was well prepared and have tried to serve this community well. Five years a solo practitioner, I was able to build a large practice, add partners, and eventually joined the Springfield Clinic in 2004, where I still practice. Initially, I was a true general surgeon, doing vascular, trauma, pediatrics including high risk nursery infants, as well as general and oncological surgery. Fortunate to be in this era, the techniques of minimally invasive surgery were embraced, starting with laparoscopic cholecystectomies in 1990, then widening the scope of MIS practice to today's practice. Although winding down a bit, I'm still taking call and have a few years left in me.

To this day, the words of Dr. Robert Colvin are passed to patients who are trying to better themselves by losing weight. In our very first day in med school at Carbondale, Dr. Colvin lectured us on tips for weight loss, such as having an "eating chair" at home or keeping a food diary, and these are shared weekly with patients. Surgically, seeing such a wide variety of techniques from university and private surgeons helped hone my skills, as I could pick and choose techniques which seemed to work the best. And what surgeons ─ the three professors named above, plus Drs. C.O. Metzmaker, John Denby, John Allen, Harry Azeris and Bert Wellons, just to name a few.

I met my wife when I called her in for a CT on a head trauma case when I was on the neurosurgical service. It only took her five months to ask me out. Together, we raised three beautiful non-medical children, who are scattered across the country, each in different fields. I have been honored by so many people and physicians who have entrusted their care to me. I have tended to members of Congress, professional and collegiate athletes, and for two hours in 1992 I was the designated surgeon for President George H. W. Bush, before the days of the trauma system. I was honored to be chosen as a resident member of Alpha Omega Alpha by the Class of 1986 when I was Chief Resident in Surgery, and I'll always remember that call from Dr. Birtch.

One of the favorite aspects of my career was the ability to continue to work with many graduates of SIU locally, including several of my own classmates, such as Drs. Pyle, Leo Ludwig, John Rollet, Cindy (Carr) Flessner, Terry Jones and Amber Barnhart. Whether primary care or surgical subspecialties, SIU has produced many talented and caring physicians. My career here has also offered me the chance to help educate students and residents with the university, many of whom have gone on to great things nationally, including program chairpersons and authors. I'm always proud to say I am a graduate of SIU School of Medicine. What a great institution!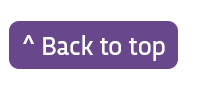 ---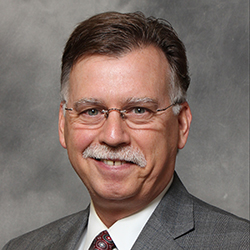 William Casperson, MD - Class of 1981
Let me begin with the end. I have just retired from my recent role as Vice President of Medical Affairs and Chief Medical Officer for the Memorial Network/BJC HealthCare in Belleville. My passion is to develop physicians as leaders. At some level, all physicians are leaders, from leading the care team at the bedside to leading health care systems as a CEO. However, leadership skills are not inborn. These skills must be learned and developed. So in addition to working with my hospital network, I have had the pleasure of working with the American Association for Physician Leadership as a previous Board Member and presently as a cohort leader for the Certified Physician Executive Capstone Program. This is a fantastic opportunity to be involved with development of physicians as true and effective leaders.

My journey brought me to SIU School of Medicine in the Class of 1981. I applied for early decision, because I was sure it was the place for me. My goal was to practice near my hometown of Freeburg, consistent with SIU's mission. My decision was a good one, because SIU provided a broad and thorough medical education, instilled a passion for lifelong learning and ingrained a collaborative approach to our craft.



I moved on to Washington University and completed my training in General Surgery in 1986 and settled in Belleville, just a few miles from Freeburg. Mission complete!

After a 20-year career in General Surgery I moved into full-time work as a Chief Medical Officer first at St. Elizabeth's Hospital, later at Memorial, both hospitals in which I actively practiced. What a joy to be afforded that opportunity. I can say that both my surgical career and my career as a physician leader have been immensely rewarding and I honestly feel that much of my success is attributable to the fine start and foundation provided by SIU School of Medicine.

Go Salukis!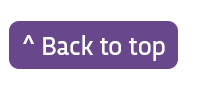 ---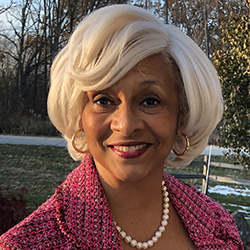 Nedra H. Joyner, MD, MBA, FACS, FARS - Class of 1982
I was one of those kids that knew early on what I wanted to be: either a doctor or a ballerina. I stayed focused at Boston College, majoring in Biology, but being on the cold East Coast caused me to miss my family and homey feel of the Midwest. I am a Chicago girl at heart, and after college I wanted my journey toward medicine a little closer to home. SIU and the MEDPREP program offered the perfect opportunity to better prepare for medical school. I rejoiced when I received the MEDPREP acceptance letter and thus became part of the SIU legacy.

I continued full steam ahead to SIU SOM and made some life-long friends as I pondered what kind of doctor to become after graduation. During my third-year surgery rotation, Dr. Konrad (Chief of Otolaryngology) let me take out a tonsil. It must have been a 'magical tonsil' because my medical journey turned into a quest. I never thought of being a surgeon until that very moment; I was hooked!

I headed home to Chicago to complete my internship in General Surgery at Michael Reese Hospital. I returned to SIU as a surgery resident in the Otolaryngology program, dreaming of the tonsil I excised that day. Through the rigors of the surgery program I became the first African American in the Surgery residency and the first African American woman to complete the SIU Otolaryngology program.

I became a Fellow in Rhinology and Allergy at the University of Chicago from 1992-93. I stayed at the UC for 14 years as a Clinical Associate Professor and became part of the ENT teaching faculty so I could give new residents in surgery that feeling of 'magical tonsils' too. At SIU we learned the values of teaching and service. One way to serve is to work in the community and help as many people as possible. I took the lesson to heart and to Mt. Sinai Hospital, a Level 1 trauma center in an underserved, urban community on the west side of Chicago. It's where I became Chief of Otolaryngology, teacher and administrator for 21 years. I joined the National Medical Association (NMA) way back when I was a medical student. Throughout my career, I was elected to various national positions, including State of Illinois Chair, Region IV Chair, Vice Chair and Chair of Otolaryngology section. I have been a member of the NMA Board for 16 years and was Chair 2008-09. I earned an MBA at Loyola University in Chicago in 2010. I have been a member of the SIU SOM Alumni Board for the past nine years and was Treasurer 2016-19.

I am most passionate about being a mother. I made a decision early in life to value family over career, and have included family aspects along the way. I have two accomplished adult daughters and two amazing grandchildren. I am also a Life member of Alpha Kappa Alpha Sorority, the first Black Greek Sorority for women founded in 1908, whose mission is "service to all mankind." I thank SIU for the opportunity to come home, allow me to be of service to my community, teach others and start my quest through medicine.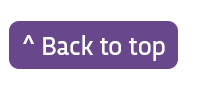 ---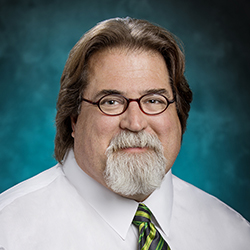 James "JD" Daniels, MD - Class of 1983
Medical Specialties: Board Certified in Family Medicine, Preventive Medicine, Sports Medicine, Musculoskeletal Sonography
Residency/Fellowship: SIU Quincy Family Medicine Residency Program; University of California – San Francisco (Preventive Medicine); Medical College of Wisconsin (Masters in Public Health)
Current Title: (all at SIU School of Medicine) Professor in the Departments of Family and Community Medicine and Orthopedic Surgery, Assistant Dean of Students – Carbondale, and Primary Care Sports Medicine Fellowship Program Director

I started a medical practice with offices in Quincy and rural northeast Missouri upon completion of my family medicine residency in 1986. After 10 years, I went back to school, then joined SIU as faculty. This year I celebrated my 25-year anniversary with the school. During this time I have worked in a number of positions: Family Medicine Residency Program Director in Springfield, Special Projects Director for the Core Family

Medicine Department, Sports Medicine Fellowship Program Director and currently I am department Vice-Chair. I also have worked in the Department of Orthopedic Surgery in the Sports Medicine section. Dr. Constance ('88) hired me to work in Carbondale as the Assistant Dean of Students three years ago and I am currently developing the Lincoln Scholars Program, a medical school tract that specifically trains physicians, Physician Assistants, Pharmacists, Behavioral Medicine professionals (and soon others) to work in rural or remote areas of southern Illinois.

I have been blessed with the best family on the planet. I have three sisters and their families in the greater Springfield area. I live on a farm in rural Adams County with a saint – my wife, Kate, an attorney who works for Land of Lincoln Legal Aid, with a menagerie of animals. We have four awesome children: Toby (35), Mags (31), Liz (29), and Erin (17). Medicine and life are really all about the relationships we form with other people. The great writer/philosopher Dr. Seuss sums it up best:
YOU have brains in your head. YOU have feet in your shoes. YOU can steer yourself in any direction.YOU choose... and will
YOU succeed? Yes,YOU will indeed! (98 and 3/4 percent guaranteed)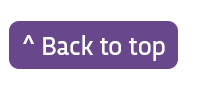 ---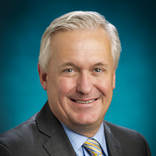 Doug Carlson, MD - Class of 1984
Medical Specialty: Pediatric Hospital Medicine, Pediatric Emergency Medicine
Residency, Fellowship, etc.: St. Louis Children's Hospital
Current Title: Chair of Pediatrics, SIU School of Medicine; Medical Director, St. John's Children's Hospital

I earned an undergraduate degree from Illinois Wesleyan University in 1981, completed my medical degree at SIU SOM in 1984, and residency in pediatrics at St. Louis Children's Hospital in 1987. I came back to SIU in 2014 after nearly thirty years with Washington University. I began my career in pediatric emergency medicine and then spent most of my career developing pediatric hospital medicine on a local and national level. I was part of the group that developed the required knowledge and skills for pediatric hospital medicine through the American Board of Pediatrics. This group also developed the first certifying exam that was given in November 2019. Being Chair of Pediatrics at my alma mater has been a wonderful experience and I am grateful for the opportunity. I am blessed every day by the patients, students, residents, staff and faculty within the Department of Pediatrics and the SIU School of Medicine.

Dr. Subash Chaudhary was my advisor during medical school. I am so glad that I can continue to count on his wisdom as a colleague now. Dr. Glen Aylward is another faculty member that remains from my time as a student, and he continues his internationally renowned work in child development. Speaking of... I'm most proud of my children, Erik (29), Emily (17), and my wife Kate.

I am active in the American Academy of Pediatrics, the Society of Hospital Medicine and the Academic Pediatric Association. I'm currently on the board of directors for the Association of Medical School Pediatric Department Chairs.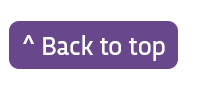 ---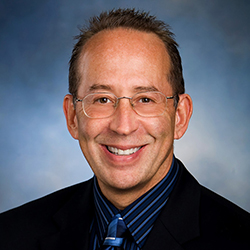 Craig R. Sweet, MD - Class of 1985
Medical Specialty: Reproductive Endocrinology & Infertility
Residency, Fellowship, etc.: Residency, 1985-89, SIU School of Medicine, Obstetrics & Gynecology; Fellowship, 1989-1991, Medical College of Georgia, Reproductive Endocrinology & Infertility
Current Title: Medical & Practice Director, Specialists In Reproductive Medicine & Surgery, P.A. (28 years); Medical & Practice Director, Embryo Donation International, P.L. (8 years)

After completing medical school, I stayed an extra four years at SIU for the OB/GYN residency. Later, after finishing my Fellowship in 1991 in Reproductive Endocrinology & Infertility, I moved to Fort Myers, Florida, and built my medical practice from scratch (unusual now).

I am, of course, most proud of my two now-adult-children, Parker and Samantha. While I am also proud of the nearly 2,900 pregnancies accomplished in my main practice, my real passion and pride are focused on embryo donation. We started our embryo donation program in 2001, one of the earliest programs in North America. I was seeking a viable option for patients who had excess

cryopreserved embryos rather than have them discarded or abandoned. We expanded the local program to an international one in 2011, creating Embryo Donation International, P.L. Our program remains one of the largest and most experienced programs in North America. My areas of research over the past 10 years included cryopreserved embryo abandonment, embryo donation, and molecular genetics in spontaneous loss tissue.

I'm in my 28th year in private practice and I remember my SIU peers fondly and my teachers with admiration. To this day, I will still recite some of the sayings my mentors told me over the years – and they continue to keep me grounded. I also believe our teachers continue to live on through us and, in turn, through our patients.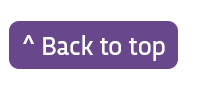 ---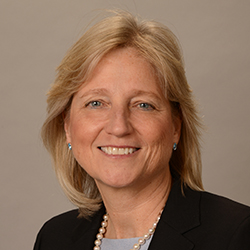 Robin Deterding, MD - Class of 1986
Medical Specialty: Pediatric Pulmonary Medicine
Residency: Internal Medicine and Pediatrics Southern Illinois University (SIU)
Fellowship: Pediatric Pulmonary Fellowship University of Colorado
Current Title: Professor of Pediatrics; Chief, Pediatric Pulmonary and Sleep Medicine; Medical Director of both The Innovation Center and The Breathing Institute, Children's Hospital Colorado; Ed and Roxanne Fie Anderson Family Endowed Chair for Breathing

I am an international expert in the care of children with lung disease and a leader in clinical care delivery, rare disease research, advocacy and medical education. My clinical research interest has been defining personalized medicine for children through biomarkers, proteomics, and new innovative technologies, resulting in the creation of three companies. I'm an editor of two top-selling pediatric medical textbooks, and have authored more than 100 publications, secured grant funding, and created innovative educational materials to include early use of virtual reality in education. I have had the privilege of leading national and international organizations, and been recognized as one of Denver's Top Docs (5280 Magazine) and one of the Best Doctors in America.

My parents were teachers in Granite City and valued learning. I was the first in my family to pursue a medical career and sought to combine elements of education with a love for sports in the pursuit of sports medicine at Southern Illinois University, which was known for excellence in medical education. Medical school and residency exposed trainees to innovative methods of learning, evaluation and patient-centered practice approaches. It was novel to have simulated patients and evaluations that included patient communication, as well as content and knowledge. My classmates and I were engaged in these new methods.

Sports medicine wasn't my final calling, as I learned I was more drawn to complex medical issues and procedures, in caring for children and families. This took me to a fellowship in Pediatric Pulmonary Medicine at the University of Colorado, and the Children's Hospital of Colorado, where I have been since. I have had the privilege to pursue a combination of clinical care, medical education, innovation and research at different phases of my career. Currently, I remain active in all phases of the

academic mission, including academic leadership. I see a direct path from my formative training at SIU, to my love for innovation and learning, entrepreneurial spirit, leadership style and my guiding north star, focused on quality care for the patient.

As the Principal Investigator on an NIH R13 conference grant, I co-founded the multi-disciplinary Children's Interstitial and Diffuse Lung Disease (chILD) Research Network and the chILD Family Foundation in 2004. chILD is an umbrella term for over 200 rare lung diseases. We have since defined new classification systems, published landmark care guidelines and disease discoveries, partnered with basic scientists to better understand disease mechanism and established family education and support to transform this field. Today, there are chILD Research Networks and chILD Foundations around the world, pluripotent stem cell banks, chILD grant opportunities, disease registries and the first prospective drug study in chILD lung fibrosis. As a leader in chILD, I am proud to have established a foundation from which others have built new discoveries, and a future of hope for children with these diseases.

Creating programs to inspire the next generation of leaders, embrace innovation and build change has also been my passion. I have had the opportunity, at different phases of my career, to lead the modernization of the medical school curriculum at the University of Colorado as the Associate Dean of Education, create the Breathing Institute at the Children's Hospital Colorado to transform pediatric pulmonary care across the continuum, co-founded the Children's Hospital Colorado Center for Innovation, and medical startups to bring novel care models to patients.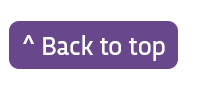 ---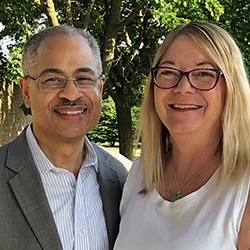 Gregory J. Forstall, MD, FACP - Class of 1987
Medical Specialty Infectious Diseases
Residency Mayo Graduate School of Medicine
Fellowship: The Cleveland Clinic Foundation
Current Title: Consultant, Infectious Diseases (ABIM certified in ID and IM) Division Chair, Infectious Diseases, McLaren Flint, Flint, Michigan Associate Professor, Michigan State University School of Human Medicine

I was raised in Springfield. I've practiced consultative infectious diseases since 1993 in Flint, Michigan. I am married to my amazing and supportive wife, Tami, for 29 years and helped raise three wonderful daughters, Stephanie, Gabrielle and Savannah. I served the Medical Staff of McLaren Flint as Chair of the Department of Internal Medicine from 2000-06 and as Chief of Staff from 2007-09. I was honored as Teacher of the Year in 1994, Consultant of the Year by the Internal Medicine Residency Program in 2000, 2005 and 2009, and Consultant of the Year by the Family Medicine Residency Program in 2005, 2009 and 2011. I've been a community supporter of Wellness HIV/AIDS Services. I'm most passionate about making sure that every patient understands that I truly care about them, and together we work towards improving their present state of health. I am most grateful for being able to share the rigors of private practice with my wife, who is my office manager, and for having the experience of being a loving caregiver to both of my parents.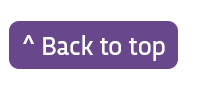 ---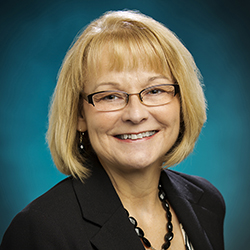 Tracy Lower, MD - Class of 1988
Medical Specialty: Pediatrics
Current Title: Professor of Pediatrics, SIU Medicine

I was raised in Pontiac. After graduation, I stayed at SIU in Med/Peds ultimately choosing to be a pediatrician at SIU. Someone once said that I was an "easy hire." Yes I was, but my desire to teach was the driving force. I had such wonderful role models from the SIU faculty and staff to thank for lighting that flame. I was very involved in both resident and medical student education (with numerous commitees) and treasure my teaching awards and Humanism Award. SIU graduates have done amazing things and I am so proud to know them.



I loved patient care! Watching children and families grow and develop is pure joy. After 15 years in traditional clinical practice, I started the Pediatric Hospitalist Program. One of my passions was working with Child Abuse victims and the systems involved. I was the first female full professor in my department and trained as an Executive Coach, which became another passion of mine. Although I no longer practice clinical medicine, I am able to use my coaching skills on a volunteer basis. I am so grateful to SIU for supporting me throughout my training and career to achieve my goals.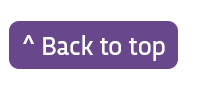 ---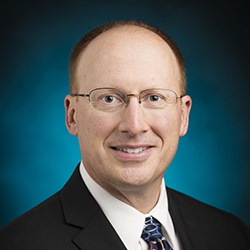 Alan Deckard, MD - Class of 1989
Medical Specialty: Internal Medicine-Pediatrics, Internal Medicine Hospitalist
Residency: SIU School of Medicine
Current Title: Associate Professor of Clinical Medicine, SIU Department of Internal Medicine.

I was raised in Havana, Illinois, and attended SIUC prior to SIU SOM. After residency, a service scholarship took me back to Havana, where I practiced adult and pediatric medicine for 6 years with two Havana natives. I was able to return to Springfield in 1999 to join Koke Mill Medical Associates and had the pleasure of practicing with several of my medical school and residency colleagues. Hospital medicine called me back to SIU in 2005. I'll soon finish 15 years in the growing hospitalist program. SIU has also afforded me leadership opportunities on the SIU HealthCare Board and as Division Chief of General Internal Medicine.

I've been able to appreciate the service mission of the School through prior work with Mason County and Cass County Public Health Departments. Witnessing the wonderful work these agencies accomplish is humbling. It also reinforces the importance of having the medical school in central Illinois as a health care resource for these departments.

The most satisfying part of my career is teaching. Our learners fuel my drive for lifelong learning and inspire me with their enthusiasm. I hope I can positively influence them as my mentors did for me.

Finally, I'm thankful for the opportunities my training at SIU has provided and proud to be a part of a great group of dedicated and talented graduates.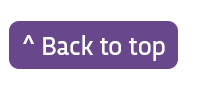 ---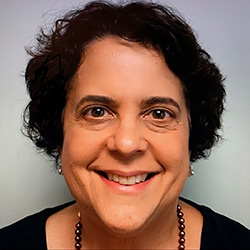 Nancy Bass, MD - Class of 1990
Current Title: Associate Professor of Child Neurology; Program Director, Child Residency, Case Western Reserve University / Rainbow Babies & Children's Hospital; Director, Spinal Muscular Atrophy Treatment Program and Co-director of the Neurogenetics Program

I received my BS in Biology at the University of Illinois and my MD at SIU School of Medicine. I completed a child neurology fellowship at the Cleveland Clinic Foundation. I was previously on staff at University of California, San Francisco before relocating to Cleveland.



I practice general child neurology but also specialize in neurogenetic disorders and head the spinal muscular atrophy treatment program. I'm a clinician educator and have served as program director for the child neurology training program for more than 15 years. I am highly dedicated to the education of the fellows, residents and medical students and have won numerous teaching awards in recognition of my work in education. In addition I was recently elected Councilor to the Midwest for the Child Neurology Society and selected to be a Distinguished Attending Physician by University Hospitals of Cleveland. I'm an avid dog lover, enjoys hiking and is a frequent attendee of any art show in northeast Ohio.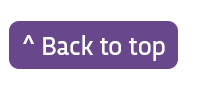 ---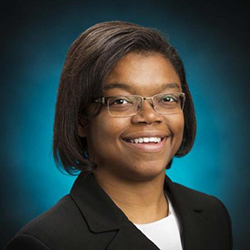 Cynthia Thomas, MD - Class of 1991
Medical Specialty: Family Medicine Residency, Fellowship, etc.: SIU Department of Family and Community Medicine Springfield 1994, Faculty Development Fellowship Current Title: Associate Professor

I was born in Morehead, Mississippi, and raised in Chicago. I received my undergraduate degree from the University of Illinois at Champaign-Urbana in 1987 and my medical degree from SIU School of Medicine in 1991. I completed my residency in family medicine at SIU in 1994.

I've always had a desire to help the underserved. I received an Illinois Department of Public Health Scholarship and worked at the Decatur Community Health Improvement Center to fulfill its service obligation from 1994-97. I joined the faculty of the SIU Department of Family and Community Medicine right after that, and I have been seeing patients and teaching students and residents ever since. I am medical director of the Integrated Wellness Center, which facilitates the provision of primary care services onsite at a behavioral health facility.

My passion for community medicine inspired me to complete a faculty development fellowship in community medicine with an emphasis on meeting the health needs of the underserved. I was honored to receive the Edwin A. Lee Award for community service and the SIU SOM Humanism in Medicine award. I keep active in the Springfield community in various capacities, including ongoing involvement in my church. I am happily married to Darryl, and we are the parents of four wonderful children, Lauren, Christina, Gabrielle and Darryl Josiah.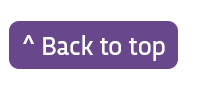 ---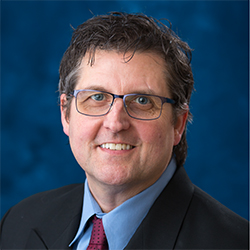 William Gossman, MD FAAEM - Class of 1992
Medical Specialty: Emergency Medicine Residency, Fellowship, etc.: University of Il
linois at Peoria
Current Title: Director of Emergency Medicine at Creighton University School of Medicine

There was only one medical school I wanted to attend and that was Southern Illinois University. They had a philosophy of not only training physicians to serve southern Illinois but also producing

clinicians that would make a difference wherever they practiced. Upon graduating from residency in emergency medicine, I took this philosophy with me to Chicago where I felt called to work in an inner-city emergency department.

After working at Mt. Sinai in Chicago for eight years, I took an academic position at Creighton University Medical School and Medical Center in Nebraska. I chose that institution because their philosophy aligned with SIU's. I am now the director of emergency medicine. I work in an exciting field and get to train the next generation of clinicians who will go out and change the world. Through all of this, I and my wife Sherry, have been married for more than 30 years and have raised two girls, Casey and Taylor. I was also instrumental in founding Boston Medical Publishing, eMedicine and StatPearls (which we donated to SIU SOM for use by the students, residents and faculty). I was inducted into the Gold Humanism Honor Society for medicine and is a 2015 inductee to the SIU chapter of AOA Medical Honor Society.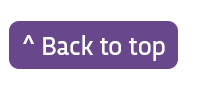 ---
Donna White, MD - Class of 1993
Medical Specialty: Family Medicine
Residency: SIU Quincy Family Medicine
Current Title: Asst. Professor of Family and Community Medicine at SIU Quincy Family Medicine Residency, Dept. of Family and Community Medicine at SIUSOM

I was born "on the farm" near Effingham, and always expected to end up back there practicing rural medicine. Who knew academic medicine could be just as rewarding! I am sure Dr. Phillips had it all planned out that fateful Saturday during my PGY2 when we sat in her office discussing academic medicine. From that afternoon came my decision to join the SIU Quincy Family Medicine Residency Program as physician faculty and absorb a retiring GP's rural practice in a local underserved area. Here I am 25 years later, happy with all the decisions that led me to this spot. Every resident we have graduated has been a great achievement, personally and professionally. I am proud to have been a part of their education and to watch them move forward with their lives.

I have also come to understand the art of medicine in addition to the practice of medicine. I remember being told in med school that there is more than book work and knowledge needed to care for patients. This was evident with the response from my patients after I decided to retire from clinic practice and switch my focus to nursing home care and continue obstetrics and teaching. I was humbled by the hugs, tears and shared memories brought up by patients of the past 25 years about my care for assorted family members from pregnancy to death – truly FAMILY Medicine. They did not remember when I got a diagnosis right. They remembered the night I came back to the hospital in the wee hours or the time I just listened or held a hand or cried a tear with them. I still remember when the full impact of being a Family Physician occurred in the early morning hours after a successful delivery of a "bouncing baby boy." I walked into the waiting room and realized that I cared for everyone in the entire room from the great-grandparents, parents, aunt, uncle and nephew to the baby just born. I was reminded again as I said goodbye to my clinic patients. I am honored to have been a small part of my patients' lives and overjoyed they have been a part of mine. I credit a lot to SIU SOM for having a strong basis in Family Medicine, allowing me to experience the life I have had. Happy 50th!!!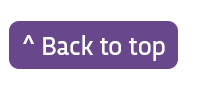 ---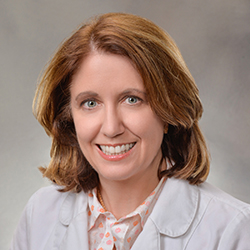 Heidi L. Harris-Bromund, MD - Class of 1994
Medical Specialty: Family Medicine


Residency, Fellowship, etc.:St. Vincent Family Medicine Residency Program, Indianapolis
Current Title:Program Director, Ascension St. Vincent Family Medicine Residency Program, Indianapolis

In medical school I always thought I would return to practice in my hometown of Springfield, but what actually happened is that I never left my residency. After graduation, I transitioned to a faculty position and have now been at St. Vincent for 25 years. I think I have done every faculty position in the residency and seemingly after, trying every wrong solution to residency management, I have become more confident at "Daring Greatly" (from the Theodore Roosevelt quote). Applicants ask why I've stayed. What I have realized is that I really like residents. They are smart and have such good intentions of being a great doctor to every patient, and that is inspiring to work around and help to nurture. I've also enjoyed the variety that academic practice provides with a mix of structure and new ideas. I have a small private practice, I staff residents and do a lot of administrative work, but whenever I need a break from one of the areas, there is never a shortage of email or EHR tasks to complete. I have found that the years fly by and I still feel medicine is interesting and challenging and being someone's personal physician is still an honor and a privilege.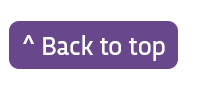 ---

Christopher L. Sweeney, MD - Class of 1995
Medical Specialty: Combined Internal Medicine and Pediatrics
Residency: 1995-99: SIU School of Medicine and Affiliated Hospitals, Chief Resident, Internal Medicine: 1999 – 2000
Current Title: Chief, Section of Combined Medicine/Pediatrics; Associate Professor of Medicine and of Pediatrics, Clinical Associate Professor of Pediatrics, University of Missouri Kansas City School of Medicine

I grew up in Lisle, a small western suburb of Chicago. I attended Loyola University Chicago for undergrad. I was fortunate enough to complete not only my medical school but residency and chief

residency at SIU. There are so many things that I learned from the SIU School of Medicine faculty who trained me. Oh, the lessons I can share from my time at SIU:
Dr. Kienstra yelling at me that medicine is a science and taking that to heart only to learn as a resident that at least an equal portion of the practice of medicine is art
Dr. Constance telling me as a resident that I would be working a lot of weekends as a physician and so I would have to mark them somehow when I teased him about not wearing a tie when we met for weekend rounds
Dr. Varney bringing morning report back to the person, not just the disease we were discussing
Dr. Steward always demonstrating humble leadership as our program director and then chairman
Dr. Eric Bleyer showing me how to always keep a sense of humor as a physician by sharing his tales from his residency, such as when he ordered a creatinine infusion
Dr. Brandt teaching me to trust my instincts by calling me to radiology when I was on a different rotation to show me the mycotic emboli in a patient for whom I had suggested the central line needed to be removed
After I completed training at SIU, I became combined medicine/pediatric faculty at Michigan State University-Kalamazoo Center for Medical Studies. Subsequently, I have been faculty at Creighton University and University of Louisville. I served as the residency program director for the University of Louisville Combined Medicine/Pediatric residency program for 6 years. Currently, I am a combined/medicine pediatric faculty member and section chief for combined medicine/pediatrics at Children's Mercy Hospital and the University of Missouri Kansas City School of Medicine.

The two things I am most proud of during my career are my med/pedsness and my role as a residency program director. My Med/Pedsness has allowed me to work at five different academic medical centers and do whatever they have needed whether it be inpatient care, outpatient care or care of specialty niche patients in primary care. The niche patients I have provided care to include teenagers and young adults with developmental/behavioral diagnoses and children with complex medical conditions. I enjoy taking care of patients of all ages in all settings. Being a program director provides a unique opportunity to change medicine one doctor at a time. I've been able to share the lessons noted above and more of what I learned during my training at SIU School of Medicine with my residents.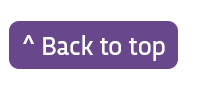 ---
Nicole Florence, MD - Class of 1996
Medical Specialty: Internal Medicine/ Pediatrics, Board certified also in Obesity Medicine
Residency: Med/Peds SIU SOM
Current Title: Primary care for Memorial Physician Services since 2000 Medical Director for Memorial Weight Loss and Wellness Center since 2013

I've been practicing primary care in the community for Memorial Health System for about 20 years. I am very proud of the practice I have established and the ability to care for a diverse population as well as generations of families. It's all about relationships and creating a trusting connection, which is what I learned most at SIU. Our patients tell us what is wrong with them; we just have to listen. I am proud of being able to make a difference in my patients and the public at large as I've worked with the American Diabetes Association, American Heart Association and the YMCA. It's been an honor to be recognized as a local top physician over the years by the Illinois Times and the State Journal-Register. Being part of the journey to wellness and improved health at the Wellness Center has offered many more unique opportunities to prevent illness and improve the overall quality of life for patients and our community.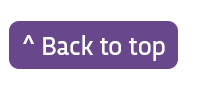 ---
Tim Ishmael, MD - Class of 1997
Medical Specialty: Family Practice
Residency: SIU Quincy Family Practice Center
Current Title: Managing Partner, Litchfield Family Practice Center

I grew up in Quincy and was thrilled to attend SIU when the Problem-Based Learning curriculum was still in its early years. I have always appreciated SIU for its focus on producing primary care physicians for southern Illinois while still having the quality of education to allow students to compete for highly competitive specialty residencies. Many of my classmates have done some pretty

awesome things. My passion was always to become an "old-fashioned country doctor" and SIU made it possible. (Yes, I have taken a horse drawn doctor's buggy to visit the local nursing home.) For the last 20 years I've been at Litchfield Family Practice Center, doing obstetrics with C-sections (recently retired), minor orthopedics, castings, hospital care, nursing home care, pediatrics, even the occasional house call, etc. It has never been boring! Our group has remained active with teaching med students since the inception of the practice, and it is really exciting to show students what opportunities there are in providing primary care in rural settings.

My favorite awards include knee hugs from children, celebrity treatment in public (everyone wants to say "hi"—I try to keep the photo ops to a minimum though!) and the honor of watching my families grow and mature. The landscape has changed quite a bit since I graduated med school and there are a lot of increased pressures and demands that detract from the basic reasons for which most of us entered this profession. My best wish for all of you is that you work to put those priorities back into place and see the real impact that we can have on people's lives.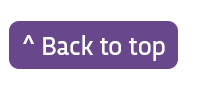 ---
Gary M. Rull, MD, FACP - Class of 1998
Medical specialty: Internal Medicine (General Internal Medicine)
Residency: SIU School of Medicine Internal Medicine Residency Program, graduated 2001; Chief Medicine Resident, 2001-02
Current Title: Professor of Internal Medicine & Medical Humanities and Doctoring Director, Division of General Internal Medicine, Department of Internal Medicine, SIU School of Medicine

I grew up in Bunker Hill, a small town in southwest Illinois, and was the first in my extended family to become a physician. I have been a part of the SIU School of Medicine community since 1994 when I arrived in Carbondale as a first-year medical student. In my faculty roles at the School of Medicine, I feel privileged to have been able to work with numerous medical students and internal medicine residents over the years and hopefully have helped them become not only better diagnosticians but also more empathetic and humanistic physicians. Each and every year it is always exhilarating to see learners progress through their training, and then before one knows it, they have acquired the necessary clinical skills and are graduating from medical school or residency.

A special SIU SOM memory for me, in particular, has been seeing my nephew, Jordan Markel, MD (Class of 2018), and my niece, Shelby Markel, MD (Class of 2020), both of whom I am very proud, complete their doctorates of medicine at SIUSOM during my time as a faculty member. Lastly, I remain grateful for having been a member of the (awesome) Class of 1998, and I cherish the many close and enduring friendships that developed during my undergraduate medical education at SIU.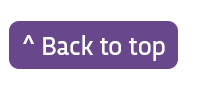 ---
Jyoti Patel, MD, FAAP, FACP - Class of 1999
Medical specialty: Internal Medicine- Pediatrics
Residency, fellowship, etc.: Integrative Medicine
Current title: Solo private integrative Med-Peds practice

I grew up in southern Illinois, where my father was a solo family practice physician in a rural farming community. It wasn't unusual for my father to return home with a bushel of tomatoes or corn from a local farmer or for my mother to go in the backyard and prepare vegetables for dinner straight from our garden. Fresh produce, friendly neighbors and a safe community made this small town a great place to grow up in as it fostered a nurturing, safe environment for my early years.

After medical school at SIU SOM and an Internal Medicine & Pediatrics residency in Florida, my husband and I moved to Fountain Hills, Arizona, a little town outside of Phoenix. Following my father's

footsteps, I had the opportunity to make a difference in a small town where people valued family, faith and community. I served the Fountain Hills community as the only pediatrician and the only female internist for the last 13 years. Two years ago, I completed a fellowship at the University of Arizona in Integrative Medicine. The Integrative Medicine program made me realize that as physicians, we have a responsibility to provide real solutions to the chronic disease health crisis in the US. And as educators and health leaders, we need to be willing to work with the community outside the exam room.

As part of my intention, I spearheaded a community garden in town, where we have monthly Farm to Table classes, and we teach residents how to grow and cook healthy meals for their families. Last year, I sold my primary care practice and opened an Integrative Wellness Center in Scottsdale. In my new clinic, we offer health education classes, group activities around nutrition, yoga, meditation, movement, and have a team of a mental health provider, a nutritionist and a physician to empower our patients to seek lasting wellness.

A few years ago, a girl scout, who wants to become a pediatrician, asked me, "What do you do for community service?" This question really had me stumbling over my words! She sparked a desire in me to make a difference in the town that I served as a physician. I wanted to meet my mission to teach children and adults that food is medicine, the beauty of being outside in the sun, staying physically active, socializing with others and connecting with each other, like the community I grew up in southern Illinois. So I spearheaded a 2.5-acre community garden in Fountain Hills.

Over the last three years, the garden has blossomed into a beautiful green space with 120 raised, organic garden beds, a food donation program to the local food bank, two bee hives, a greenhouse, a kid's gardening program, a composting program, rain catch barrels and a teaching kitchen. We have more than 400 garden members; local schools, service organizations and retirement homes join us to create a thriving, safe space for the old and young to meet, learn, grow and gather. I was awarded the Volunteer of the Year Award by the Chamber of Commerce and Healthcare Provider of the year by the town of Fountain Hills. I was humbled by that little girl scout, who taught me the joy of truly living for the service of others. It has further strengthened my resolve to pursue my passion of being a healer and an educator in my community.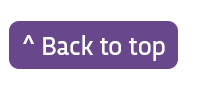 ---
Cheryl Brown, MD - Class of 1999
Medical Specialty: Obstetrics & Gynecology General
Residency: SIU SOM OB/GYN
I am originally from New York City.
I am assistant professor of obstetrics and gynecology at SIU from 2003 to the present; Springfield Clinic, partner, 2005-present; member, Medical Executive Committee, Memorial Medical Center, 2007-08; and Springfield Clinic Department Chairperson 2017-present.

I am currently working at the Springfield Clinic and am passionate about providing obstetrical care to the women of central Illinois. I am most proud when patients choose me as their physician to share in such an amazing time in their lives. I've been married to husband Richard Brown for 26 years. We have two children, Ashley, 21, and Anthony, 16.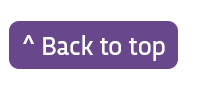 ---
Alanna Bree, MD - Class of 2000
Medical specialty: Pediatric Dermatology
Residency, fellowship, etc.: Dermatology residency at Saint Louis University and Pediatric Dermatology fellowship at Northwestern University in Chicago
Current title: Founding pediatric dermatologist at A Children's House for Pediatric Dermatology in Houston, Texas; Founder and Executive Director of A Children's House for the Soul
I was born in Highland, Illinois, and went to college at Missouri State University. I was Director of Pediatric Dermatology at Saint Louis University, and after moving to Houston, I was an Assistant Professor of Dermatology at Baylor College of Medicine practicing at Texas Children's Hospital.

After reaching a point of complete burnout, I quit my job with the support of my amazing medical school sweetheart and husband, Doug Bree, MD, '00, and spent two years doing short-term mission work in Nicaragua, Guatemala,

Kenya and Tanzania. On the mission field, I realized I wanted to combine my faith with my practice so I could share my true joy with those I serve. Therefore, I returned to Houston to establish A Children's House for Pediatric Dermatology as a means to support the nonprofit I founded, A Children's House for the Soul, with the vision of making the world a more understanding, accepting and loving place for those affected by skin conditions and birthmarks.

I am so very grateful that I have found a way to live my passion every day (although, I wish I could also say I have found a way to get rid of emails, electronic medical records and prior authorizations, but no such luck!). Despite these administrative burdens, it is so important to remember what an incredible privilege and honor it is to care for our patients, and this was something that I first witnessed at SIU SOM, watching and learning from many wonderful mentors. I am reminded every day that our words and our actions matter for ourselves and for all of those who cross our paths, both personally and professionally. We have the opportunity to be the light in a dark place for those who are sick and suffering, not just physically but also emotionally, socially and spiritually. When we pour our authentic selves into our work, we are filled with even more.

What truly matters is that I can make a difference in someone's life when I connect with them and provide them with the care they need; not as someone with a disease but as a person who needs healing. When I care for a child who has been bullied and teased, who is depressed and anxious because they have a visible skin condition, if I can make them see their true worth as the masterpiece they were created to be, then I have done something far greater then providing them with a prescription or a treatment that will give only temporary relief. Instead, I have helped heal their soul, and in my humble opinion, there is no greater achievement.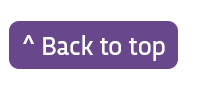 ---
Clare Williams, MD - Class of 2001
Medical Specialty: Family Medicine
Residency: SIU School of Medicine Carbondale Family Medicine, 2004
Current Title: Medical Director, Shawnee Health Services
Since graduation from residency in Carbondale, I have worked for Shawnee Health Services at its Murphysboro Clinic. We are an FQHC group, serving the communities of Jackson and Williamson Counties in Illinois. I was honored to accept the position of medical director several years ago. I am one of a dying breed of family medicine docs as I still deliver babies in southern Illinois, and I love it. I am passionate about taking great care of my patients and in promoting quality health care in general. I have received several awards over the years, with Shawnee Health Services recently receiving the Health Resources and Services Administration (HRSA) Award for Quality.

I now have the opportunity to share some of the important lessons that I learned while attending SIU School of Medicine. I serve as a mentor to first year medical students; we all remember starting med school and seeing patients in our short white coats. I also host several third year SIU students during their Family Medicine Clerkship. I deeply enjoy this opportunity to mentor students as they complete their training. I do my best to instill some of the important skills that I have gleaned over the years during their time with me that hopefully they will dutifully apply in their careers as medical professionals.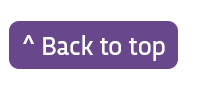 ---
Stacy Sattovia, MD - Class of 2002
Medical specialty: Internal Medicine, Hospitalist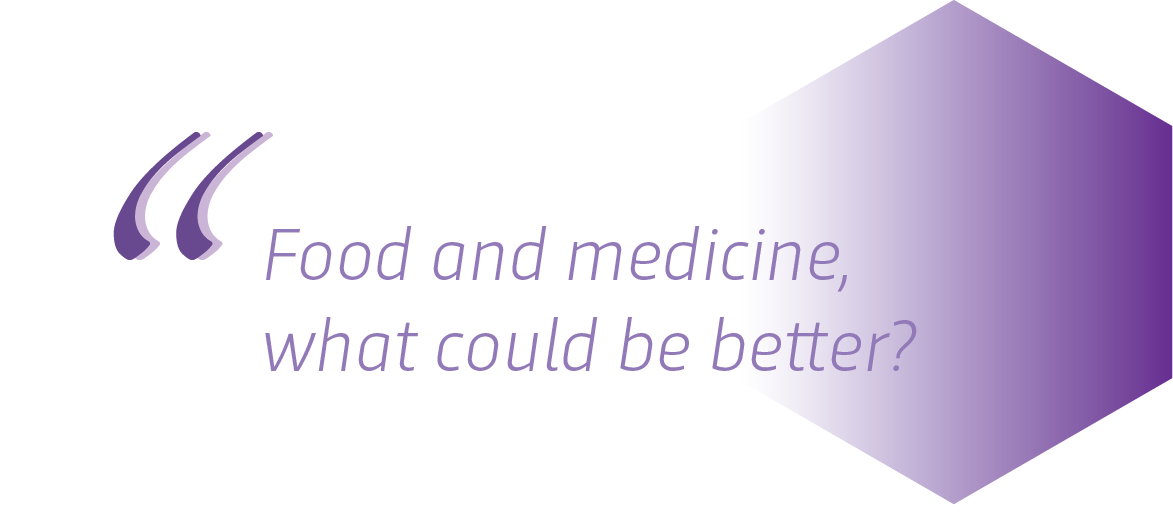 Residency, fellowship, etc.: University of Iowa Hospital and Clinics 2002-2005, Chief Resident 2005-2006. MBA, University of Illinois, Springfield 2015. Certified Culinary Medicine Specialist, Tulane University Goldring Center for Culinary Medicine, 2019.
Current title: Associate Professor of Clinical Medicine, Hospitalist at Southern Illinois University School of Medicine. Medical Director of the SIU Office of Continuing Professional Development. Co-Director of cHOP Professional Development Pillar.

I grew up in Gillespie, and am one of three physicians from my high school graduating class of '90. All three of us are SIU SOM alumni. After completing residency, I returned to SIU SOM as a hospitalist faculty member. I have been so fortunate to have had a career thus far filled with exciting and diverse opportunities and experiences. Beyond the rewards of clinical medicine, I currently love my work as the medical director of the Continuing Professional Development Office. While not everyone gets excited about CME, being part of a team that works every day to bring new content and methods to professional learners has been really energizing. Through this work, I was inspired to complete the Culinary Medicine Specialist Certification program at Tulane University and am using this expertise to help develop our own local culinary medicine program. Food and medicine, what could be better?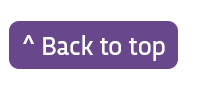 ---
Amanda D. Mulch, MD - Class of 2003
Medical Specialty: Obstetrics & Gynecology
Residency: University of Tennessee-Chattanooga
Current Title: Partner at Southern Illinois OB/Gyn Associates

It is wonderful to be a proud alumna of SIU! When I think back to my schooling in Carbondale and Springfield, I am filled with amazing memories of people. Medical school is a difficult time, but the support of my classmates and instructors made this an epic journey. I have learned that being a Saluki is special, and the personality and human experience that permeates learning at SIU sets our school and graduates apart. Even in a competitive atmosphere, caring for one another taught us to value human connections and relationships above accolades. Although we always strived for excellence, it was the support and conversation at the end of the day that made us ready to come back for more.

The foundations of what I learned at SIU have allowed me to craft a practice that draws on the strength and care of those around me. My work revolves around establishing personal connections and taking care of the people in my community, one person at a time. I've always enjoyed getting to know people and solving problems, which is what I have the pleasure of doing every day. And I get to do this in beautiful Southern Illinois! I have also learned that my limitations are not weaknesses, but opportunities to realize that we all must live in community, supporting each other's strengths and helping in each other's challenges. So... don't ask me to speak in public, be kind if you ask me to serve on another committee (I will do it whether I should or not), and be aware that the gift of laughter will always make a tough day better.

As my practice matures and my family grows, I am learning to be open to new opportunities and always looking for ways to make my community a better place. I feel that I am working toward the goal of making a difference in 'my world' with my patients, students, fellow caregivers, family and friends. The legacy that I hope to leave involve the people that I have come into contact with over the years knowing that I cared about them and tried to give them as much of my most precious commodity as I could spare... time.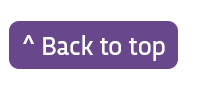 ---
Brooke M. French, MD, FACS - Class of 2004
Medical specialty: Plastic and Reconstructive Surgery
Residency, fellowship, etc.: Southern Illinois University School of Medicine Plastic and Reconstructive Surgery Residency, Hospital for Sick Children, University of Toronto School of Medicine, Pediatric Craniomaxillofacial Surgery Fellowship, 2011
Current title: Associate Professor, Co-Director Cleft and Craniofacial Programs, Children's Hospital Colorado Director, Cosmetic Program, University of Colorado School of Medicine

After a decade of training at SIU from medical school through residency, I followed my newfound passion in pediatric craniomaxillofacial surgery to Toronto in order to gain specialized training.

Serendipitously, a dedicated Pediatric Plastic Surgery job opened at University of Colorado School of Medicine as I approached graduation. I currently practice at Children's Hospital Colorado and University of Colorado Hospital as a full-time academic plastic surgeon. I joined as the residency program was being resurrected and the faculty had yet to expand. It was an exciting and terrifying time!

In the last eight years, I have ridden the bumpy road of navigating a very busy clinical practice in the context of tremendous growth of our academic medical center while trying to provide meaningful research and teaching impact. Usually I'm driving towards the success of shared missions and other times I feel that I'm being drug behind the car! But all the time, I feel the joy and satisfaction of being able to care for my patients, support my teams, foster the future for students and residents and push the envelope for our specialty.

The lessons and connections I gained from my time at SIU are immeasurable. Every single day I draw on the wisdom from the giants who trained me. I hear their instructions, humor, generosity and steady guidance; I am grateful for their dedication to shaping and sponsoring me. I am most proud of my ability to continue to pass the burning torch of passion for learning, excellence and education that was given to me by my mentors at SIU. Thank you for everything.
Dr. Zook: "Don't say 'oops' when operating on an awake patient." "Keep reading." (Be the best.)
Dr. Neumeister: "Theeeeere you go!" (Obligatory celebratory conclusion to successful surgery. Also, support your teams.)
Dr. Bueno: "Stay humble, stay hungry." "Stick with your principles and core values." (Steadfast commitment to excellence.)
Dr. Sommer: "Do you not see that?" (#thebreastwhisperer whenever I failed to see the 3rd or 4th dimension in surgery. This keeps me on my toes both as a surgeon and educator.)
Dr. Berry: "Book it." (Do the work. Do it well.)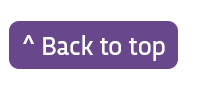 ---
Jillian J. Tyler, MD - Class of 2004
Medical specialty: Obstetrics and Gynecology
Residency, fellowship, etc.: University of Colorado Health Sciences Center
Current title: Private practitioner in OB/GYN at Pinnacle Women's Healthcare in Parker, CO

I grew up in northern Illinois in a very small town that to this day does not have a stoplight. My father is still a practicing veterinarian in that town and my mother continues to work at his practice. I completed my undergraduate training at the University of Illinois in Champaign-Urbana where I had double majors in Biology and Psychology. I am so grateful to have had the opportunity to train at the medical school that was the perfect fit for me. I am proud of the personalized and compassionate education I received at SIU-SOM that taught valuable history taking and physical exam skills while also emphasizing the importance of treating the whole person, not just the illness. I still reference courses that I took during my med school days that have profoundly influenced me as a clinician. Specifically, the "Humanism in Medicine" and "Death and Dying" courses have greatly influenced how I care for my patients, and I truly believe they set an SIU-SOM graduate apart from the rest.

I matched at the University of Colorado Health Sciences Center for my Obstetrics and Gynecology residency. I was administrative chief resident during my chief year but truly, my crowning achievement of residency was delivering triplets in less than a minute during an emergent cesarean section as a chief resident.

During residency I struggled with whether to pursue a career in academics at a teaching facility or to go into private practice. Ultimately, I found by the end of residency that what I enjoyed most about medicine were the relationships that you can

build with your patients. For that reason I chose to join my present practice, Pinnacle Women's Healthcare in Parker, CO. The relationships we build with our patients are truly special and I am very honored for every small reminder that the work we are doing matters.

I am blessed too, that I live where I practice, which means my son has a classmate that I delivered or that the moms on my children's teams are my patients. Last night at dinner I ran into one of my patients and as I sat back down to dinner after giving her a hug, my son rolled his eyes and said, "Gosh, Mom, we see a patient everywhere we go!" I LOVE IT. My life's work surrounds me and truly brings so much joy and accomplishment.

Since residency I have become a DaVinci robotic surgeon. The University of Colorado did not purchase a DaVinci robot until after I had graduated from residency, and I have grown as a surgeon because of that training.

This past summer I came back to Springfield for the Class of 2004's 15-year Reunion. I took a run through campus that morning and became emotional as I reflected on how the school has changed yet stayed true to its values as it continues to strive for excellence. It was so special to see the classmates who will forever be like family to me. Over the past fifteen years I have thought numerous times about advice our attendings and professors gave us during medical school: "Work Hard, Play Harder"—Dr. Constance, "Find Your Tribe" and "Load the Boat"—Dr. Rogers, and thank goodness for Dr. Dorsey's invaluable wisdom about mostly everything but specifically about the "Onion Effect" of medicine when referring to friendship circles that may atrophy because of medicine. I think in many ways that advice has helped soothe the regret you feel as a clinician when you just can't be the person your family and friends need you to be because of the demands of a life in medicine.

I am so grateful for my education at SIU School of Medicine. Students may look back on their medical school days as a time of stress or hardship, but my memories are only of fondness. The people that I encountered during those four years of my life have been some of the best educators, healers, surgeons and leaders I have ever met. and will continue to profoundly influence me for a lifetime to continue to provide the best care to patients wherever life may take me.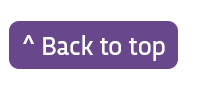 ---
Morgan Wilson, MD - Class of 2005
Medical specialty: Dermatology and Dermatopathology
Residency, fellowship, etc.: Internal medicine (internship): SIU (2005-06) Dermatology (residency): Geisinger Medical Center, Danville, PA (2006-09) Dermatopathology (fellowship): Geisinger Medical Center (2009-10)
Current title: Associate Professor of Internal Medicine (Dermatology)

I grew up in the small town of Jacksonville. After obtaining a B.A. in biology at DePauw University, I completed veterinary school at the University of Illinois, followed by medical school at SIU. Upon learning of this unusual path, people often wonder if I am quite sound. In fact, I still enjoy both animals and people, in proportions which may vary slightly by the day. Since 2010, I have been on faculty at SIU as a dermatologist and dermatopathologist. My work includes patient care, interpretation of cutaneous pathology specimens, teaching and a modicum of research. I love the variety and have never had a boring day. I believe strongly in SIU's mission to train doctors who will care for the underserved communities of central and southern Illinois, and am proud of my colleagues and family for their efforts in this regard.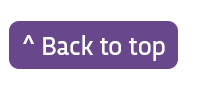 ---

Ted R. Clark, MD, MPP - Class of 2006
Medical specialty: Emergency Medicine
Residency, fellowship, etc.: Emergency Medicine residency at Indiana University;. Master's degree in Public Policy at Duke University.
Current title: Chief Medical Officer, Decatur Memorial Hospital
 
I grew up in Southern Illinois (Carterville, IL).  All of the college educated members of my family had attended SIUC; thus, it was a natural choice (I applied to 1 school).  The week after I graduated high school, I was excited to start my new job as the SIU SOM "mailman" in Carbondale.  I remember feeling very important because they gave me a pager! (Little did I know how tumultuous my relationship with a pager would become during residency.)  
In addition to visiting all of the medical school offices for their daily mail, I enjoyed driving the SIU SOM leadership to and from the airport.  I was impressed by the kindness and openness of the leadership team.  Those drives were the beginning of my medical education, as well as an education in healthcare and academic leadership. I would also on occasion have the opportunity to have lunch with Dr. Kevin Dorsey.  His mentorship had a profound impact on how I came to view healthcare and how I fashioned my personal vision regarding my role within healthcare.  It was also during this time that I met my future wife (and SIU Alum), Melissa.

SIU SOM was my first choice for medical education (I applied to 1 school).  Dr. Sharon Hull, Prof. Ross Silverman, and Dr. Deb Klamen sparked my interest in health policy and medical education by pushing me to think about concepts beyond testing buzz-words and single-patient encounters.  The problem-based curriculum and team approach at SIU allowed me to grow as a learner—I moved from a syllabus-driven, test-obsessing, crisis-situation learner to a curiosity-driven adult learner over the 4 years with the school.
Melissa and I moved to Indianapolis for EM residency in 2006.  SIU prepared me well for the mental and physical strain of training.  My personal vision had come into clear focus—I want my career to advance the level of Emergency care in Central and Southern Illinois.  I was excited to join the brand new Division of Emergency Medicine at SIU to help start a new EM residency in Central Illinois (I applied to 1 job).  The EM residency in Springfield has been supplying the Central and Southern Illinois region with EM-trained physicians for 10 years now!  The value of our work became very personal for me when one of our graduates took care of my father in Southern Illinois. Amazing!
The constant curiosity that developed during my time at SIU has led me down several career paths with the same over-arching vision.  My current focus is on EM Administration.  I am still working full-time clinically, but have become enamored of the operational and quality aspects of Emergency Care.  I have been truly blessed to train and work within the SIU system, and I continue to try to pass that feeling along to the students and residents I work with.
Currently, Melissa and I live on a little plot of land outside of Springfield with our two children, Dane (8) and Norah (3).  We enjoy playing outside, traveling, and playing with our dog, Elvis (1).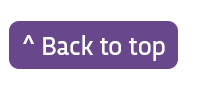 ---

Jason A. Kegg, MD, FAAEM, FACEP, CHSE - Class of 2007
Medical specialty: Emergency Medicine
Residency, fellowship, etc.: EM residency training at Indiana University in Indianapolis
Current title: Associate Professor, Director of Simulation-Based Education EMS Rotation Director, Department of Emergency Medicine, Southern Illinois University School of Medicine State of Illinois EMS Medical Director, Illinois Dept of Public Health Springfield Police Dept. Emergency Response Team & ILEAS Region 6 WMD Team TEMS Physician
In keeping with a warning that "your life continuously picks up speed," I am currently a board-certified Emergency Physician with more than 20 years of EMS experience in various positions. I don't know where two decades have gone but I began this journey while pursuing a Criminal Justice degree and became interested in pre-hospital care. After passing the State Paramedic exam in 1996, I worked on private and hospital-based ALS ambulance services in northern Illinois, for my local hospital as a security guard, and as an Emergency Department Technician, until attending medical school in 2003. After interviewing at SIU, I knew this was the educational environment for me! Having already worked with patients and in the hospital setting, I was attracted to the early clinical experiences SIU had to offer. I graduated from the School of Medicine in 2007 and was fortunate enough to learn from an amazingly supportive group of faculty and student peers in such a collaborative and patient-centered environment. I completed my Emergency Medicine residency training at Indiana University in Indianapolis in 2010. While in residency, I delivered care as a flight physician, served as EMS Committee Chair, as Associate Medical Director for the Lawrence Fire Department, and as physician for the Indianapolis FBI SWAT and Indiana State Police SWAT Teams. I completed Mass Gathering/Motorsports training through the Indianapolis Motor Speedway and provided medical support for the Indy 500, concert events, and Indianapolis Colts Football. Wanting to help mentor future physicians, I returned to SIU in 2010 to serve as faculty within the then newly-created Emergency Medicine Residency program. I currently serve as Associate Professor, Director of Simulation-Based Education, and EMS Rotation Director. I also help to mold SIU's future through my role as a member of the school's Admissions Committee. Continuing my desire to involve myself with the larger local and regional community, and never forgetting my Criminal Justice roots, I currently serve as an embedded tactical physician within the Springfield Police Department's Emergency Response Team, the ILEAS Region 6 WMD Team, and as a Sangamon County Sheriff's Department Auxiliary Sheriff's Deputy. Beyond central Illinois, I am also actively involved in a half-dozen state, national, and international organizations I enjoy educating as an Instructor in ATLS, Tactical Combat Casualty Care (TCCC), Bleeding Control, and I am an Internationally Certified Healthcare Simulation Educator (CHSE). In December 2017, I was installed as the State of Illinois EMS Medical Director within the Illinois Department of Public Health's Division of EMS and Highway Safety and as the Medical Director for the Office of Preparedness and Response (OPR) for the Division of Disaster Planning & Readiness (DPR) hoping to impact Illinois, as a whole.

I am so grateful for the opportunity to have been educated here at SIU and consider myself even more fortunate to return to Springfield to keep my eyes on the future while helping to educate the next generations of physicians and students.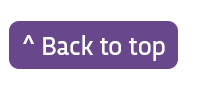 ---
Ryan Pine, MD – Class of 2008
Medical Specialty: Ophthalmology Transitional Year: St. Vincent Hospital, Indianapolis (2008-09)
Residency: University of Kansas Department of Ophthalmology (KU Eye Center, 2009-12)
Current Title: MD and owner of Advanced Ophthalmology, a solo private practice in Charleston, IL

Growing up in rural central Illinois, I knew I always wanted to come back to my roots after my education. I was fortunate enough to be accepted to the SIU SOM program in 2004, but it wouldn't be until later that I realized what an exceptional education and tremendous people-skills SIU had instilled in me. The problem-based learning curriculum and early access to real patients definitely helped me succeed in the following years of training. At the University of Kansas I was finally able to focus on my real medical passion, Ophthalmology. I was named Resident of the Year in 2011 and 2012, the only time a resident had won this award twice during training. In 2012 I was also named Chief Resident. I attribute these accolades to not only my hard work, but also to the solid foundation I was given by SIU from which to build.

After graduating from KU in 2012, I returned to Charleston with my wife and two young boys to start my own practice in the same building where my stepfather, Dr. William Schubert, was currently practicing. Together, our practices grew rapidly, and we were able to bring better and more advanced ophthalmic services and technology to our surrounding communities than ever before. In 2016, Central Illinois Business Magazine recognized me with a Forty Under 40 award for achievements, leadership and community involvement. After working alongside Dr. Schubert for seven years, he retired. I am now sole owner and provider for Advanced Ophthalmology, an independent private practice in Charleston. I'm working with many family members on my staff and have a thriving practice in my hometown, built on a solid foundation and education that started with SIU SOM. I couldn't be more fortunate.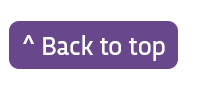 ---
Audrey Tanksley, MD - Class of 2009
I practice Internal Medicine/Integrative Medicine in Chicago. I serve as Regional Medical Director for Access Community Health, a large Federally Qualified Health Center network in the Chicagoland area. I was born and raised on the south side of Chicago, and I was intentional that this is where I wanted to practice and serve. I completed residency at UIC/Advocate Christ Medical Center, where I also served as Chief Resident 2012-13. With a passion for teaching, I pursued a fellowship in Medical Education Research at the University of Chicago Medical Center. There, I served as Assistant Professor and taught medical students and residents about professionalism, cultural competency and addiction. During my time at the university, I was one of the youngest attending physicians inducted into the University of Chicago Beta Chapter of Alpha Omega Alpha. I also served as Principal Investigator for an IDPH-sponsored video on Safe Opioid Prescribing in Illinois. I recently completed a fellowship at the Andrew Weil Center for Integrative Medicine at the University of Arizona. I strive to provide innovative healing in various contexts to patients, with little emphasis on pharmaceuticals, working to teach the tenets and benefits of self-care.

My interests in governmental affairs and legislation began early in life and carried into my undergraduate years where I lobbied in Springfield and served as Vice President of the SIU Carbondale Chapter of NAACP. As a medical student, I served as AAMC Office of Student Representative Class of 2009 member. In this role, I attended various conferences representing the SIUSOM student body. I also advocated and learned about medical education policies, including obtaining a grant during Cover the Uninsured Week.

One of my greatest accomplishments, next to the birth of my children, was gaining ballot access in 2018 to run for Cook County Commissioner. Though unsuccessful, the experience provided me with a greater confidence and sense of higher achievement. Running for public office showed me that while I could fight for patients in the clinic, I could make a larger impact in the legislative arena. I look forward to running again, and winning.

My passion lies in healing trauma through self-care. As the child of parents in sustained recovery I have seen overdose and relapse first-hand. Growing up on the south side of Chicago I have experienced trauma. I have studied the economic and health outcomes associated with poverty and conversely the ancient healing practices that promote resilience to overcome the obstacles. With the remainder of my career, I will continue to lead and train doctors to advocate for their patients and practice medicine through a trauma-informed lens.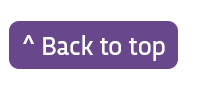 ---
James Waymack, MD - Class of 2010
Medical specialty: Emergency Medicine
Residency, fellowship, etc.: SIU SOM & Affiliate Hospitals 2010-2013, Chief Resident 2012-13
Current title: Emergency Medicine Residency Program Director, Assistant Professor, Department of Emergency Medicine, SIU SOM

Originally from Milan, Illinois, I began my career in medicine as an EMT working in the Emergency Departments of the Quad Cities. I then attended Western Illinois University before choosing SIU SOM due to its emphasis on small-group and problem-based learning. I completed Emergency Medicine residency training at SIU School of Medicine and Affiliate Hospitals where I served as Chief Resident. Following residency training I was afforded the opportunity to join the SIU Emergency Medicine residency program faculty in 2013. After serving as the assistant residency director I became the program director in 2017. My current practice is mostly at Memorial Medical Center in Springfield with some shifts at Taylorville Memorial Hospital. My areas of interest include resident education, rural emergency medicine and tactical medicine. Professionally I am most proud of the students and residents I have had the privilege of mentoring and humbled by the role I have in their development. My wife Kimberly and I live in New Berlin along with our children Madeline, 6, and James, 3.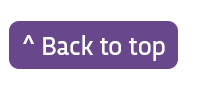 ---
Brent Jones, MD - Class of 2011
Medical specialty: Family Medicine
Residency, fellowship, etc.: Rush University Medication Assisted Therapy Fellowship
Current title: Family physician at Southern Illinois Healthcare, Harrisburg
Growing up in Harrisburg, I always knew I wanted to return home to practice family medicine. My goal was to join the Primary Care Group with fellow SIU alums including Drs. Larry Jones-'76, Shannon Rider-'99, Matt and Laura Winkleman-'02, Blaine Eubanks-'08, and most recently Jason West-'16. Working with the group before, during, and after medical school at SIU solidified my dream, and I love serving my home community alongside well trained doctors. It makes me proud to know we deliver excellent full spectrum care. I have been in Harrisburg five years since finishing residency at Deaconess Hospital in Evansville, Indiana, and am now enjoying working with Southern Illinois Healthcare.

I have a beautiful wife Leslie and four children: Noah, Grant, Becket, and Clara. We are involved in our church and community and have lots of fun with family and friends. In my spare time I woodwork, bike ride, read books, garden, play music, and generally anything else that sounds fun. We just try to laugh a lot each day.

I treasured my time at SIU, not only for the excellent training, but most of all for the friendships and memories made.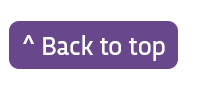 ---
Tyler Fitch, MD - Class of 2012
Medical specialty: Internal Medicine & Pediatrics
Residency, fellowship, etc.: University of Illinois College of Medicine at Peoria (UICOMP)
Current title: Physician Informatics Specialist and Hospitalist in Internal Medicine and Pediatrics
As a teenager from central Illinois, I started applying to colleges declaring a pre-med major. I didn't have any MD's in the family and didn't really know what day-to-day life as a doctor would look like for me years later. What advice would you have, and what would you tell me? I was sort of a Jack-of-all-trades kind of guy but never really latched on to that one single specialty that excited me the way a breadth of experience does. I love making connections between things. For example, during hospital rounds I would imagine photographing the scene as if I was a cinematographer or would blueprint how I would design the electronic medical record if I was a programmer.



SIU fortunately celebrates diversity and helped me foster those connections and talents. I was awarded the Joseph Collins Scholarship for cultural pursuits outside medicine, published in SIU's Scope magazine, and was given the opportunity to pursue my interests in medical information technology by being given elective credit in a national informatics course from the American Medical Informatics Association. My wife and I started a family during medical school, and that baby I held while studying for USMLE Step 1 is now 10 with two sisters.

I went on to stay in central Illinois at UICOMP for Med/Peds residency where I was given the "doctor's doctor" award among others such as Intern of the Year and Senior of the Year. Now, I find myself in a position where I can use my broad interests to serve patients and other providers at OSF. A quarter of my time is as a pediatric hospitalist on the academic teaching service, a quarter as a non-academic adult hospitalist, and half of my time is as a physician informaticist. In the informatics role, I chair the Physician Content Advisory Council, which manages all 13 OSF hospitals' 700+ order sets for physicians based on current medical evidence. I also chair the Physician Advisory Council that evaluates new technologies and appropriate application of technology for providing medical care. I strive to make it easy for physicians to do the right thing to treat their patients.

In retrospect, I have been very fortunate to have my many passions fused in my current role that I doubt anyone could have advised. So what would I tell myself at 17? I have no idea what it will look like, but take your varied passions, pursue them, and you'll find a satisfying and meaningful career.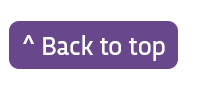 ---

Reem Nubani, MD - Class of 2012
I was born and raised in Chicago. I received my undergraduate degrees in Biology and Psychology at the University of Chicago. Before starting medical school, I earned a Master's Degree in Anatomy and Cell Biology at Rush University and worked for several years as a clinical research coordinator. I completed medical school training at Southern Illinois University and my pediatric residency training at North Shore Long Island Jewish in New York. Most recently, I completed a fellowship in Pediatric Critical Care Medicine at the University of Chicago.

Currently, I'm working as a pediatric intensivist at Lenox Hill Hospital and Cohen Children's Medical Center in New York. In my free time, I like to spend time with family and friends, catch up on episodes of 'Law & Order,' try new restaurants and work out!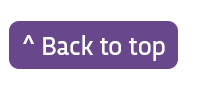 ---

Josh Billington, MD - Class of 2013
Medical specialty: Family Medicine


Residency, fellowship, etc.: University of Missouri Family and Community Medicine
Current title: Springfield Clinic Family Medicine
I grew up in Hillsboro, a small town about an hour south of Springfield. I am an SIU School of Medicine 2013 graduate, and completed a Family Medicine residency at the University of Missouri in Columbia. After 11 years away, I was fortunate enough to return to Hillsboro in 2016 to practice family medicine with Springfield Clinic and serve my hometown. In my position here in south-central Illinois, I get a chance to see the amazing impact that SIU has on the region on a daily basis. Hillsboro has five full-time family physicians, all of whom trained at SIU in either medical school or residency. SIU frequently pairs with our local hospital on research projects in areas ranging from child development to cancer screening in an attempt to fill in some of needs in rural health care. Every day when checking my inbox, I am able to read about my patients receiving care provided by specialists from all fields who were either classmates of mine or were residents I learned under while at SIU. SIU helped to instill a passion for family medicine and rural medicine in me, and I am proud to work alongside all of my colleagues and former classmates at carrying out its mission.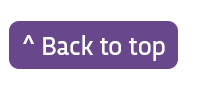 ---
Trenton Grimm, MD, PharmD - Class of 2014
Medical specialty: Internal Medicine
Residency, fellowship, etc.: SIU SOM
Current title: Hospitalist, Director of Palliative Care, Infectious Disease Clinical Pharmacist
I am an atypical provider in the field of medicine. I earned my PharmD at SIUE and practiced pharmacy for a short time before I realized that I wanted to further my education and go on to medical school. At this point, I was a 30-year-old man with a wife and child from a small town in southern Illinois and was going back to college? Yes and I am so thankful that I did. Becoming an Internist/Hospitalist with a PharmD background has been one of my most treasured attributes while practicing medicine. I can now use my atypical training to further care for the people in my hometown and surrounding areas since I proudly returned home upon completion of my schooling and residency.

I greatly enjoyed my time in Springfield and cherish my memories with everyone, fellow students, residents, and attendingsincluded. I was able to excel in the field of medicine and furthering my education. I received the Kurt Heisler Award and the Satu Somani PhD Pharmacology award while in attendance there, as well as resident of the year twice. I have been asked multiple times in my career if I ever regretted returning to school and the simple answer is no. Along with the love and support of my wife and children, it has made me into the physician that I am today and I am proud of that. I love what I do.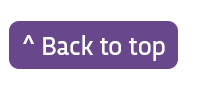 ---
Jordan Sestak, MD - Class of 2015
Medical specialty: Physical Medicine and Rehabilitation
Residency, fellowship, etc.: Carolinas Medical Center


Current title: Assistant Professor of Neurology at SIU Neuroscience Institute
In many ways, my journey ends at the start. I was born in Springfield, Illinois and as of a few months ago, I'm back home practicing at SIU Medicine! I am now practicing physiatry, a specialty I didn't even know about until Dr. Terrence Glennon introduced it to me at the beginning of medical school. I left that lecture thinking...Well, I just found my calling. Pursuing this calling has led to some pretty amazing experiences and some pretty humbling ones. I appreciate being able to share all of these experiences with my patients, from the tears of loss for a former way of life to the tears of laughter after watching me fall out of a wheelchair trying to pop a wheelie. I enjoy being there for it all.

A story that began in medical school has now come full circle. I trained a service dog named Abe while at SIU and he was placed with an incredible woman named Jamie. This past May, Jamie and Abe traveled from California to North Carolina to help me give a Grand Rounds on Service Dogs and Disability Rights. While I have just begun my career, this will definitely be making the highlight reel!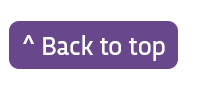 ---
Tyler Fulks, MD - Class of 2016
Medical specialty: Emergency Medicine
Residency, fellowship, etc.: Out-of-Hospital Care (EMS) Fellowship
Current title: Out-of-Hospital Care (EMS) Fellow, Indiana University School of Medicine
I grew up in Chatham and graduated from Glenwood High School in 2008. Growing up I knew I wanted to be either a rock star, a racecar driver, or a doctor. Fortunately, at least one of those seemed to pan out. After high school I attended the University of Missouri where I earned a Bachelor of Science degree in Biochemistry. After college, I was excited for the opportunity to come back home for medical school, joining SIU School of Medicine's Class of 2016.

Next I matched into the SIU Emergency Medicine residency program in Springfield. Following residency, I matched into the one year Out-of-Hospital Care (EMS) Fellowship program at Indiana University. An EMS Fellowship provides unique subspecialty training that immerses you into the world of prehospital care - working alongside police, fire, and EMS agencies to improve the emergency care delivered to patients outside the hospital walls. After fellowship, I will be double-boarded in the practice of both Emergency Medicine and EMS. From there I plan to fulfill my ultimate career goal of becoming an EMS Fellowship Trained Academic Emergency Medicine provider, creating SIU's first ever Division of EMS within the newly formed Department of Emergency Medicine.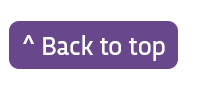 ---
Austin Beason, MD - Class of 2017
Medical specialty: Orthopedic Surgery
Residency, fellowship, etc.: Residency at SIU SOM
Current title: Resident (Orthopedic Surgery, PGY-2)
The days are long, and the years are fast. I grew up in Mattoon – home of the original Burger King – and I earned my undergraduate degree in biology at the University of Illinois at Urbana-Champaign before matriculating at SIU SOM in Fall of 2013. On the first day of orientation in Carbondale, Dr. Constance ('88) told us to look around the room of classmates and know that our future spouse may be somewhere in the audience. This was true for my wife (Evyn Neumeister, '17) and I, and for at least two other couples in our class. This relationship, which has not just survived the USLME marathon, clerkships, a couple years of residency, and everything else, but thrived, is what I am most proud of in my life.



I am the first physician in my family, and conversations with them often remind me how much of a privilege it is to practice medicine. Matching into an Orthopedic Surgery residency at SIU is the greatest opportunity I have been given, and as I drink from the fire hose of surgical training, I still think this is the best job in the world. A mentor of mine says: "I love going to work, and I love coming home" – I couldn't agree more.

I was told recently to write down where I think I will be in 10 years, file it away, and look at it in 10 years – it was predicted that what is written down will be nothing like the future reality. I tend to believe this will be true, and maybe for SIU SOM this is true at its 50-year anniversary as well. Too many variables exist under the water, like the tip of the iceberg representing just a sliver of the mass floating underneath. In this respect, I think the ability to adapt and transition seamlessly is invaluable. Change requires, almost unequivocally, the need to learn new skills. We are perpetual learners, and there has been no better place to practice that than SIU School of Medicine.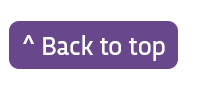 ---
Siân Best, MD- Class of 2018
Medical specialty: Pediatrics
Residency, fellowship, etc.: Pediatric Residency – Rainbow Babies and Children's Hospital
Current title: PGY-2 Pediatrics
Originally from across the pond, I moved to Champaign, Illinois in 2006. After completing my undergraduate degree at Cornell University, I returned to Illinois for medical school.

Now in my second year of pediatric residency at Rainbow Babies and Children's Hospital in Cleveland, I tried to adhere to Dr. Constance's three rules. The first two, "Don't be late" and "Don't make excuses" were simple enough to follow, but as an intern, everyone inevitably breaks the last rule, "Don't piss anyone off." During my time at SIU, I was introduced to medical education, and was able to be involved in curriculum development through the Medical Students as Teachers elective, and observe curriculum evaluation by serving on the Year 3 Curriculum Committee. This interest was something that I wanted to continue with in residency. At Rainbow, I am part of the Medical Education track, and am also participating in the 'Leadership in Medical Education' pathway, which allows me to take courses through the School of Management, work with residents from other programs interested in this area, and continue to learn about the practice of medical education.
"I'm excited to be staying at Rainbow for another year to complete a Chief Residency, and hope to pursue a career in either hospitalist medicine or intensive care in the future!"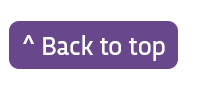 ---
Tyler Bishoff Porter, MD - Class of 2019
Medical Specialty: Internal Medicine
Residency: University of Missouri, Columbia, Internal Medicine
Current Title: First-Year Resident
I grew up on a farm and was raised by my amazingly supportive parents, Jim and Kim. I've only been a doctor for a very short time so my bio will be short as well. I still can't believe it some days. My first year of residency is going very well. I was in the Internal Medicine Interest Group, Class of 2019 Initiative, and a tutor group leader. I feel that my training and focus on hands-on education with patients at SIU gave me a big advantage starting residency. It was immediately apparent that I was comfortable in a hospital talking to both patients and family.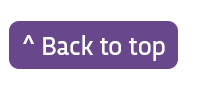 ---
PHD Alumni 
Michael Flister, PhD - 2010
Dr. Michael Flister graduated from [whose] lab in 2010. During his graduate studies he was highly successful as evidenced by eight publications in peer-reviewed journals and several awards for poster presentations in institutional conferences. He was also invited to present orally in national annual meetings on cancer research, which is highly unusual for junior graduate students. He was also awarded a highly meritorious pre-doctoral award from Department of Defense that supported his studies. Upon graduation, Dr. Flister was selected by highly prestigious Medical College of Wisconsin in Milwaukee, for the position of a post-doctoral fellow. He quickly earned there a number of post-doctoral fellowships (2010-15) from NIH and other agencies. He continued to be highly productive during post-doctoral training with more than 20 high-profile publications in these years. His discoveries in the field of functional genomics and physiology led to a significant number of recognition and awards from a variety of national organizations and foundations including American Physiology Society, Keystone Symposia, American Heart Association, American Diabetes Association, and Medical College of Wisconsin.

During his relatively short career, Dr. Flister received 28 awards attesting to high recognition for his contribution to research and teaching. Since he earned his doctoral degree at SIU, Dr. Flister published 42 publications with additional 7 currently under review. After completing his post-doctoral training, Dr. Flister was selected for the tenure-tracked faculty position in Medical College of Wisconsin, in the Department of Physiology and Genomic Sciences. He served in the position of an Assistant Professor until 2019 when he was recruited as Senior Scientist III to the pharmaceutical company AbbVie. During his academic years, he received multiple grant awards from NIH and other agencies. Presently, he continues to create and explore genetic tools that can bring new understanding of human pathology and potential translational approaches for therapeutic intervention. His significant background in academia will undoubtedly promote development of new drugs in his current position. Dr. Flister is an outstanding alumnus because of his major technical and conceptual innovations in the field of functional genomics, and his contribution to development of new treatments affecting multiple human disorders.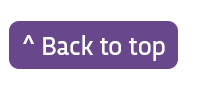 ---
Awais Riaz, MD, PhD - 1994
Awais Riaz, MD, PhD, received his medical education from King Edward Medical University in Lahore Pakistan. He completed his PhD in pharmacology under Carl Faingold, PhD, at the SIU School of Medicine, where he studied the mechanisms underlying development of seizures during alcohol withdrawal. He then completed his Neurology residency at the same institution followed by an Epilepsy/Clinical Neurophysiology Fellowship at Washington University in St. Louis and SIU SOM in Springfield.

After completion of his training, Dr. Riaz spent several years in private practice. In 2004, he joined the University of Utah as full-time faculty where he developed and continues to serve as the Director of the Intraoperative Neurophysiologic Monitoring Services. For several years, he also served as Chief of the Epilepsy Division of the Department of Neurology and the Interim Director of the University of Utah Comprehensive Epilepsy Program.

Dr. Riaz has served in leadership positions on national professional organizations including as Chair of the General Neurology Section of the American Academy of Neurology and Chair of the Student and Resident Education Subcommittee of the American Epilepsy Society. He is also a member of the American Society of Neuromonitoring, American Clinical Neurophysiology Society and American College of Legal Medicine. On local level, he has been Chair of the Professional Advisory Board for the Epilepsy Association of Utah and works with the Ethics Committee of the University of Utah Hospital. He is one of the founding members of the Brain Political Action Committee (BrainPAC), and is actively engaged in advocacy efforts on Capitol Hill for issues related to healthcare and neuroscience research.