About me
Dr. Breck Jones joins SIU Medicine as an Assistant Professor in the Division of Neurosurgery. Dr. Jones has been a part of Southern Illinois University for many years. He obtained his medical degree from SIU School of Medicine and then completed his neurosurgery residency at SIU. During residency he developed an interest in the treatment of cerebrovascular disease, and this led to him completing a fellowship in Cerebrovascular, Endovascular, and Skull Base Neurosurgery at Mayo Clinic. His clinical interests include the open and endovascular treatment of aneurysms and AVMs, dural arteriovenous fistulas, acute stroke intervention, and the treatment of benign and malignant tumors of the brain and skull base. His research interests include neurosurgical resident education, developing microsurgical and endovascular skills via simulation, aneurysm pathogenesis, and studying adjunctive therapies for the surgical treatment of brain tumors. 
 
Education & training
Positions
Vascular, Endovascular, and Skull Base Neurosurgeon
Medical School
Southern Illinois University School of Medicine
Undergraduate Degree
BS, Illinois State University
AS, Southeastern Illinois College
Residency
Neurological Surgery, Southern Illinois University
Fellowship
Cerebrovascular, Endovascular, Skull Base Neurosurgery, Mayo Clinic
Related articles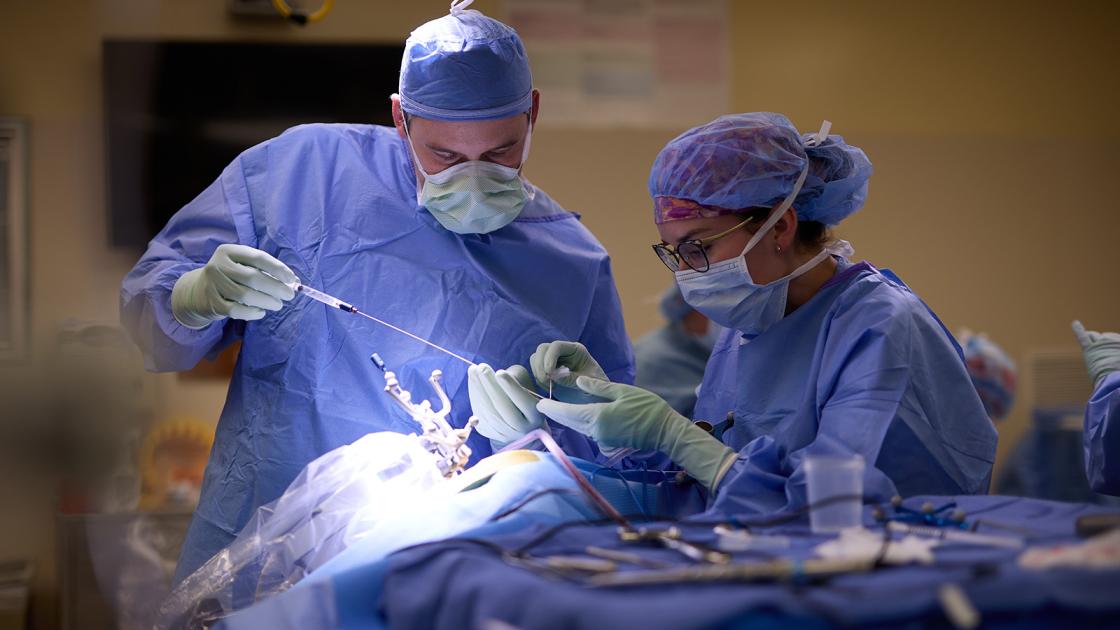 When neurosurgeon Dr. Breck Jones of SIU Medicine performed a brain biopsy on a local patient earlier this month at Springfield Memorial Hospital, he had a new assistant helping guide him to the location of the suspected tumor – a robot.