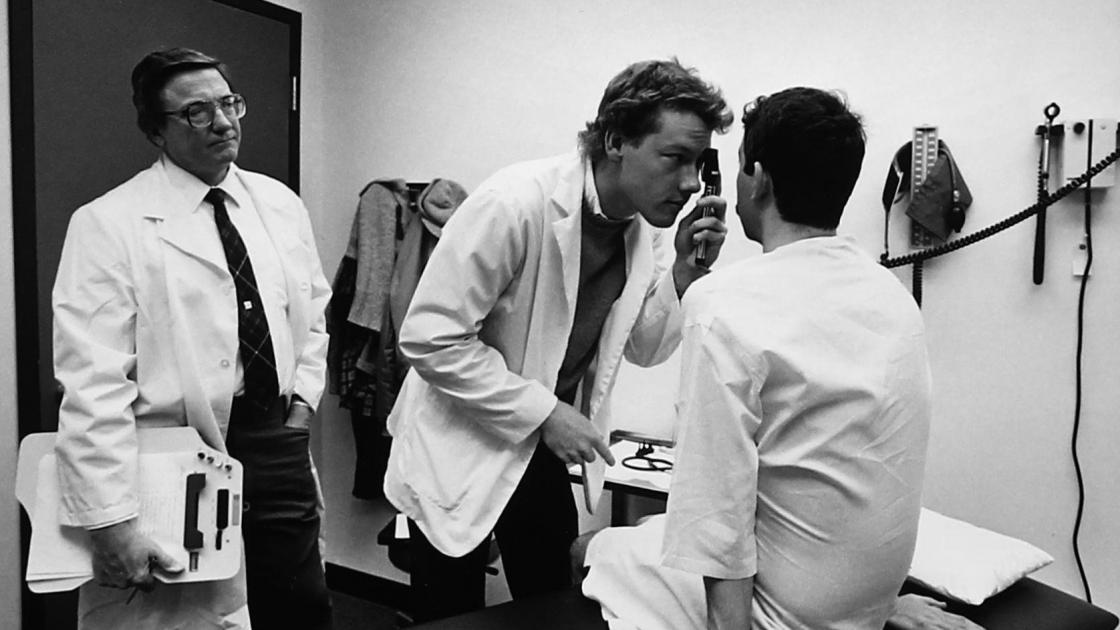 In 1968, the Illinois Board of Higher Education sparked the creation of something necessary and bold: Its members recommended that Southern Illinois University establish a medical school.
Placing the clinical education programs of the new school in Springfield and basic science programs in Carbondale would make use of the educational resources already available on the downstate campus and the established health care networks in the State Capital.
Primary care for downstate Illinois
Under the direction of the founding dean, Dr. Richard H. Moy, SIU School of Medicine was established in 1970 with a mission to educate physicians to meet the primary care and other medical needs of central and southern Illinois.
From the outset, the school chose to invent rather than imitate. Dr. Moy's founding philosophy of medical education was radical at the time: teach medical students what they needed to know, rather than teaching the expertise of the teacher. This guiding principle is now the standard for medical schools throughout the U.S.
SIU's newly hired faculty had the freedom to try new approaches and forge new paths to accomplish the dean's ambitious goals. They were encouraged to try things that had never been done before. The medical school became the first to incorporate problem-based learning, surgical skills simulation and standardized patients into the curriculum.
Advancing research, healing patients
The School of Medicine's academic ingenuity was mirrored in its scientific pursuits, giving its learners opportunities to train "from bench to bedside" with dedicated laboratory teams in Carbondale and Springfield. The research programs grew quickly, with discoveries and expertise in a wide range of basic and clinical sciences. Studies have advanced understanding of women's health, cancer, hearing, regenerative medicine and aging, to name a few.
And its compassionate providers began healing and teaching. The health care professionals of SIU Medicine, the multispecialty group practice, is today comprised of nearly 300 physicians, providing comprehensive primary and specialty care for the people of the region in medical offices, clinics, hospitals and community venues.
Educating future generations
Each year, 280 medical students and more than 350 resident physicians and fellows train in 25 medical specialty areas. The school has furthered its mission through the establishment of population health focuses, specific educational programs for physician assistants, medical scientists and underrepresented groups in medicine.
In its short history, SIU has become a national leader in the percentage of graduates who enter primary care and been recognized for its diversity efforts. Most recently, the Josiah Macy Foundation and the American Hospital Association have bestowed awards for achievements in social mission and community health collaborations. And the Association for Medical Education in Europe has showered it with international Aspire awards in five categories of educational excellence, as well as its inaugural Stellar Award for institutional excellence.