About me
Christopher Smyre, MD, is a family medicine physician at Southern Illinois University School of Medicine with a dual appointment to the Department of Clinical Family and Community Medicine and the Department of Medical Humanities. In the Office of Equity Diversity and Inclusion, he serves as the Director of Research and Innovation.
Dr. Smyre works with students to provide opportunities for engaging in research that is meaningful to them. Dr. Smyre is also co-chairing the metrics and benchmarks subcommittee of the Antiracism Taskforce and collaborates with other faculty across the institution to determine how to measure, track, and assess the various initiatives that departments are engaging in to promote equity, diversity and inclusion.
Dr. Smyre is passionate about educating and equipping medical students and residents to become excellent clinicians who are patient centered, culturally responsive, and evidenced based in their approach to the care they provide.
He completed his residency training at one of the original Teaching Health Centers, McGaw Medical Center of Northwestern University Family Medicine Residency Program-Humboldt Park. Dr. Smyre has a master's from the University of Chicago Divinity School focused on theological ethics and does research on healthcare disparities, medical ethics, and medical education. Dr. Smyre has published articles on the physicians' role in addressing spiritual suffering and providing spiritual care at the end of life, and wrote a book chapter on how chaplains are able to assist in negotiating cultural and religious differences that arise in the medical decision making process.
Videos
Education & training
Medical School
MD University of Chicago Pritzker School of Medicine
Undergraduate Degree
BA in Chemistry with concentration in biochemistry and biophysics, Honors, Wake Forest University
MA University of Chicago Divinity School
Residency
Northwestern McGaw Family Medicine Residency at Humboldt Park
Related articles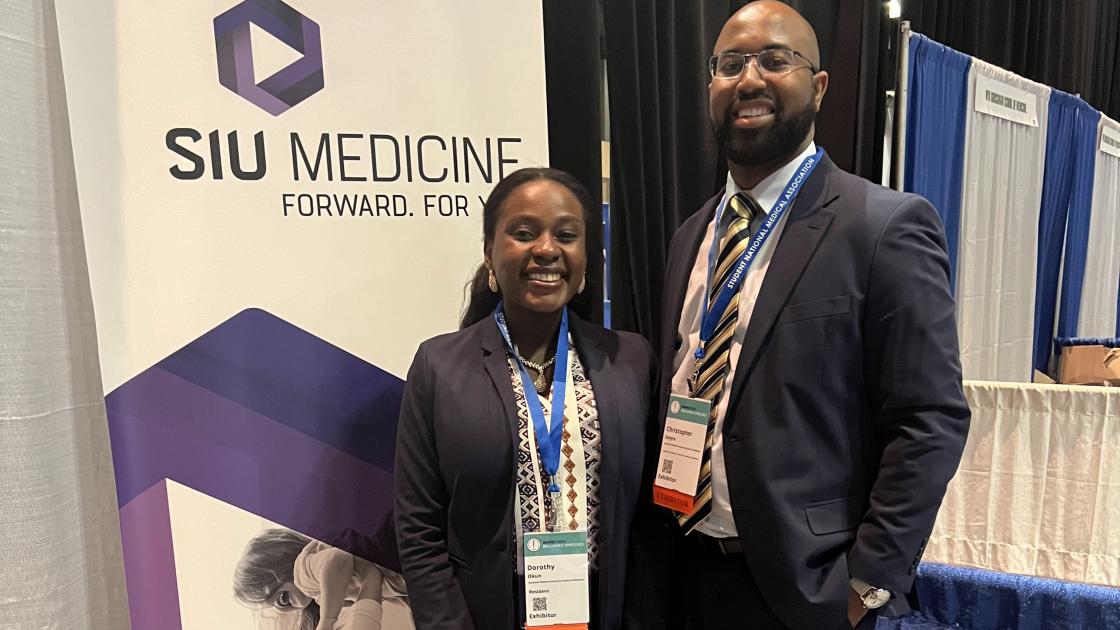 SIU Family Medicine Residency Program for Springfield went to recruit medical students at this year's Student National Medical Associations Annual Medical Education Conference (SNMA). On April 5 - 9