Dept. of Psychiatry Diversity Open Houses
Monthly on Tuesday, but only the third instance of this set, starting from Tue, 08/17/2021 - 06:00 pm, 6 times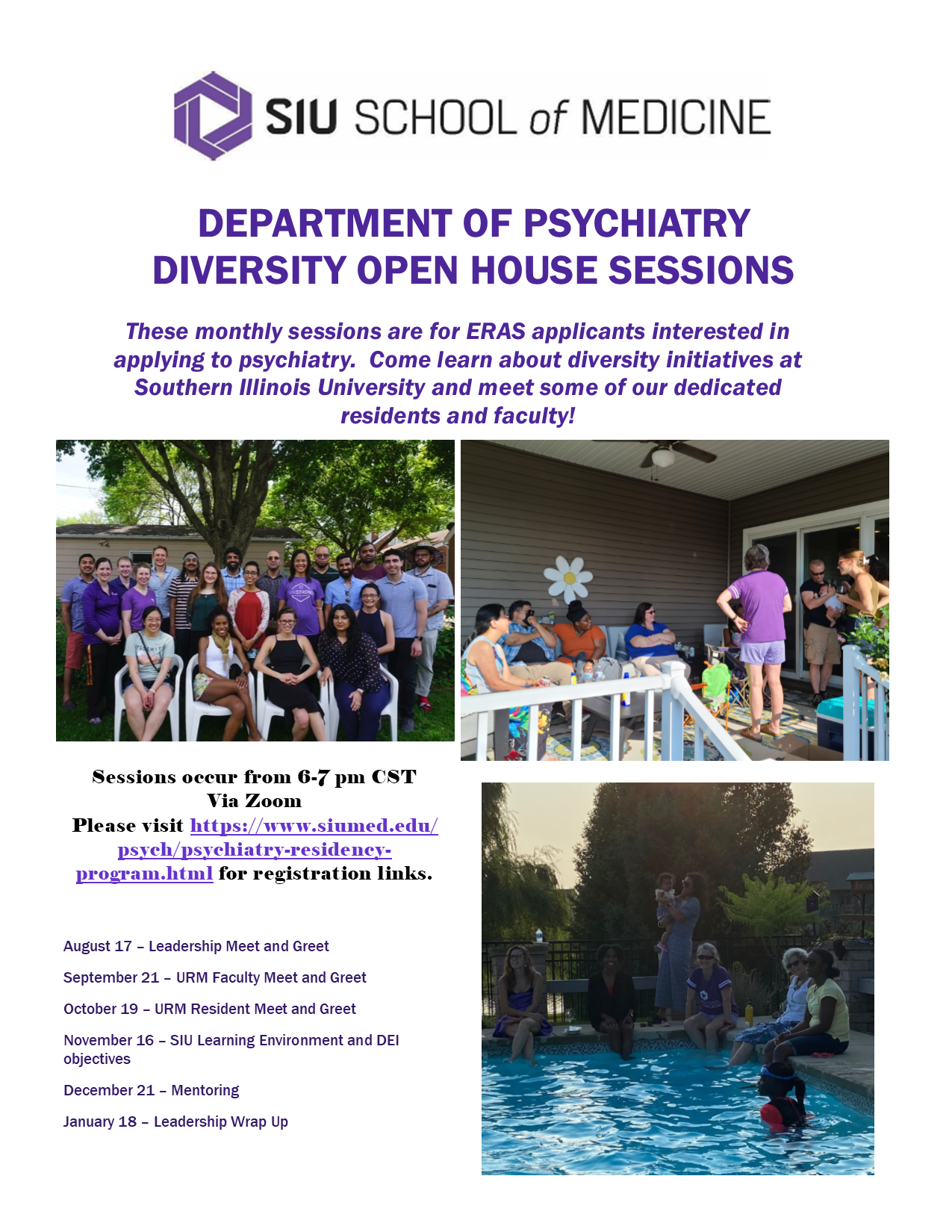 SIU School of Medicine and the Department of Psychiatry are committed to making residents, faculty, staff, students and learners feel safe and empowered. Learn about diversity, equity and inclusion efforts underway at SIU School of Medicine while getting to know our dedicated residents and faculty.
Virtual sessions occur from 6-7 p.m. CST.
Register to attend in advance by clicking on the links above. Registration will open for the September session on August 15 and will close on August 22. Space is limited, so sign up early! Once you've registered, you'll receive a confirmation email on September 1 containing information about joining the meeting.


August 17 – Leadership Meet and Greet
September 21 – URM Faculty Meet and Greet
October 19 – URM Resident Meet and Greet
November 16 – SIU Learning Environment and DEI objectives
December 21 – Mentoring
January 18 – Leadership Wrap Up
PSYCHIATRY RESIDENCY PROGRAM
Get to know us
The Department of Psychiatry at Southern Illinois University School of Medicine offers a wide array of exceptional educational and research programs aimed at teaching future generations of psychiatrists and psychologists; and improving the diagnosis and treatment of patients with psychiatric disorders.