About me
Dr. ldrizi is an associate professor of clinical pediatrics at SIU School of Medicine, specializing in pediatric hospital medicine. She graduated from Southern Illinois University School of Medicine and completed her pediatric residency at the University of Texas Health San Antonio in San Antonio, TX. Dr. ldrizi's primary interests rest in medical school education and interprofessional Education. She currently serves as the Associate Dean for Student Affairs and Admissions.
Dr. ldrizi is a graduate of the Education Scholars Program (ESP) offered by the Academic Pediatric Association, a masters level faculty development program for academic pediatric educators. Her novel work on Interprofessional Education conducted within the ESP was awarded the prestigious Ray E. Helfer Award in 2019, recognizing creative and scholarly work in pediatric education. She is leading the implementation of an interprofessional collaborative program in the department of pediatrics called Partners in Advancing interprofessional Relationships (Pedi PAIR).
Additional languages spoken
Education & training
Board Certifications
Pediatric Hospital Medicine
Medical School
Southern Illinois University School of Medicine, Springfield, IL
Undergraduate Degree
Loyola University of Chicago, Chicago, IL - BS Biology/Spanish
Residency
The University of Texas Health Science Center at San Antonio, San Antonio, TX - Pediatrics
Awards
AAMC 2019 Mid-Career Women Faculty Seminar
Selected as participant SIU School of Medicine cHOP Grant, 2019
APA Ray E. Helfer Award, 2019
PAS Platform Presentation, 2019: Promoting lnterprofessional Collaboration between Resident Physicians and Nurses
Graduate of APA Education Scholars Program, 2019
UT Health San Antonio Pediatric Faculty of the Year, 2017
Southern Group on Education Affairs Medical Education Scholarship Award, 2016
Abstract of Distinction-Invited Oral Presentation, 2016: The University of Texas Academy of Health Science Education
Related articles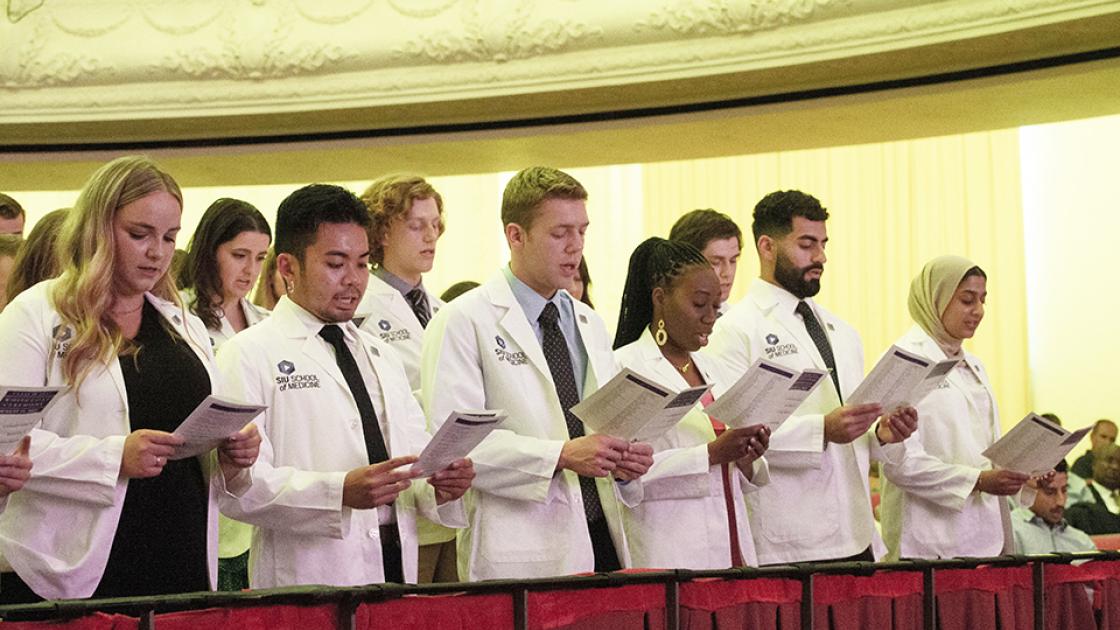 A White Coat Ceremony at SIU School of Medicine in Carbondale celebrated the new students in the Class of 2027 who have begun pursuing medical degrees to care for the people of central and southern Illinois and beyond.