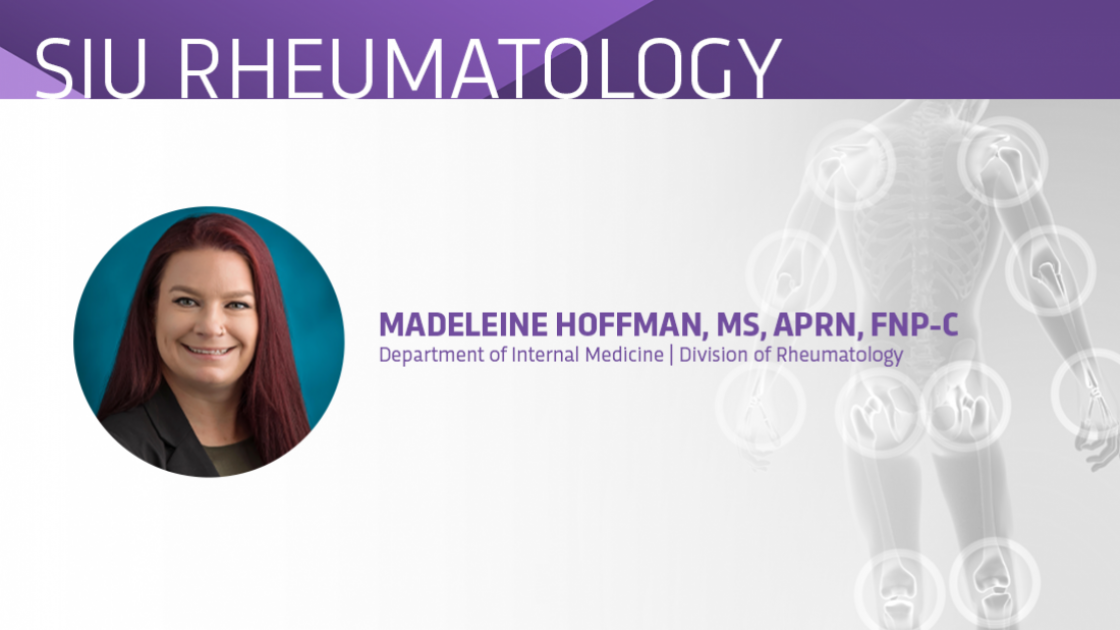 New Rheumatology APRN | Madeleine Hoffman
Madeleine Hoffman, MS, APRN, FNP-C graduated with honors and is a member of the Sigma Theta Tau International Honor Society of Nursing, Phi Pi Chapter.
She is a dedicated, results-oriented, innovative Advanced Practice Registered Nurse with 10 years of critical care nursing experience and expertise in providing intensive care and promoting quality of life.
Madeleine specializes in Rheumatology and provides optimal patient centered quality care in patient populations with lupus, rheumatoid arthritis, polymyalgia rheumatica, gout, osteoarthritis, osteoporosis, and fibromyalgia.
By utilizing a holistic approach, combined with extensive knowledge base and people skills, Madeleine is actively making a positive contribution to the healthcare team, community, and patients as an Advanced Practice Registered Nurse, Family Nurse Practitioner within the Rheumatology Specialty.