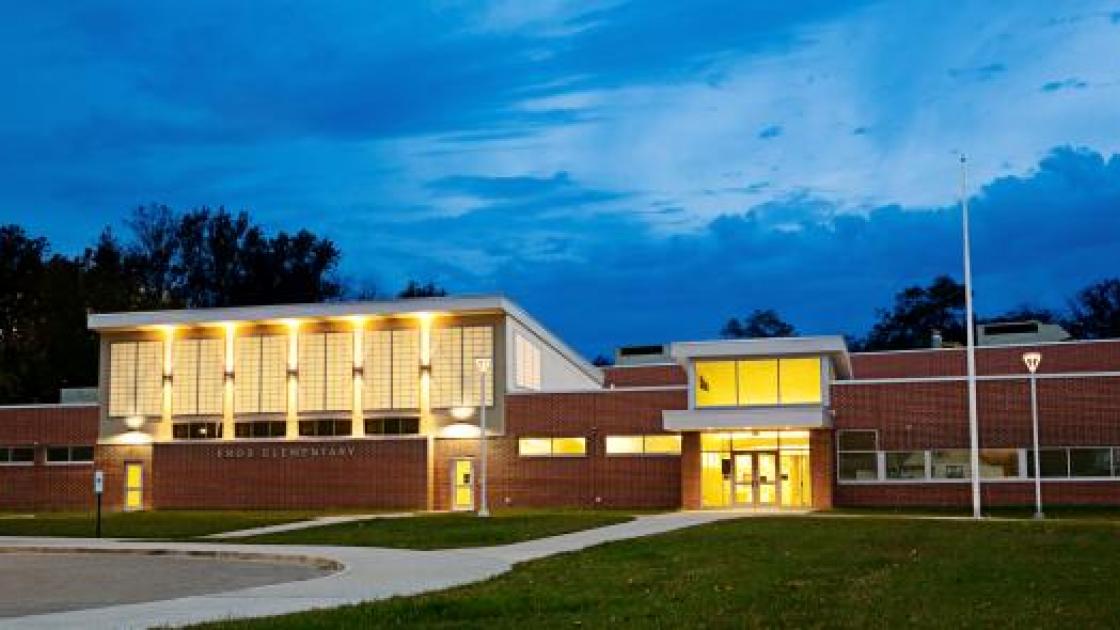 Enos Elementary School - Adopt a School partner
The Partnership
SIU School of Medicine has been part of the Springfield Public School District #186 Partners in Education Adopt-a-School program since 1985. A volunteer committee of employees coordinate efforts each year.  We are always looking for volunteers from SIU. We can use almost any area of interest or skill. Sometimes the best thing to offer is yourself and a bit of time. Employees and students can fill out the volunteer form and return to Terra Collins, 801 N. Rutledge, MC 9624, or tcollins81@siumed.edu.
About Enos Elementary School.
Enos has kindergarten through fifth grade students. Many of the students come from economically disadvantaged homes. The school is located at 524 West Elliott St, two blocks northwest of SIU's 801 N. Rutledge building.
SIU shows support through:
Mentoring / tutoring programs provided by medical students and employees.
An annual art exhibit of Enos art projects in SIU's Bohn Nielsen Lobby.
Faculty and staff read to individual students or classes.
Shoes That Fit, a program organized by SIU medical students to provide shoes for elementary students.
A faculty luncheon during Teacher Appreciation Week in May.
Blue bins marked "Enos" around the medical school collect donations at different times of year for:

School supplies each August, including notebooks, backpacks, pens and pencils, and art supplies.
New and gently used children's items each winter, including clothing such as hats, mittens, scarves and coats.
Book Giveaway each spring, for Enos students to take home for summer reading.
For more information or to volunteer, contact Megan Matzat, 217-545-2955.
Mailing address is Enos Committee, SIU School of Medicine, Attn: Megan Matzat, P.O. Box 19666, Springfield, IL 62794-9666.
Visit Enos' website at www.springfield.k12.il.us/schools/enos.