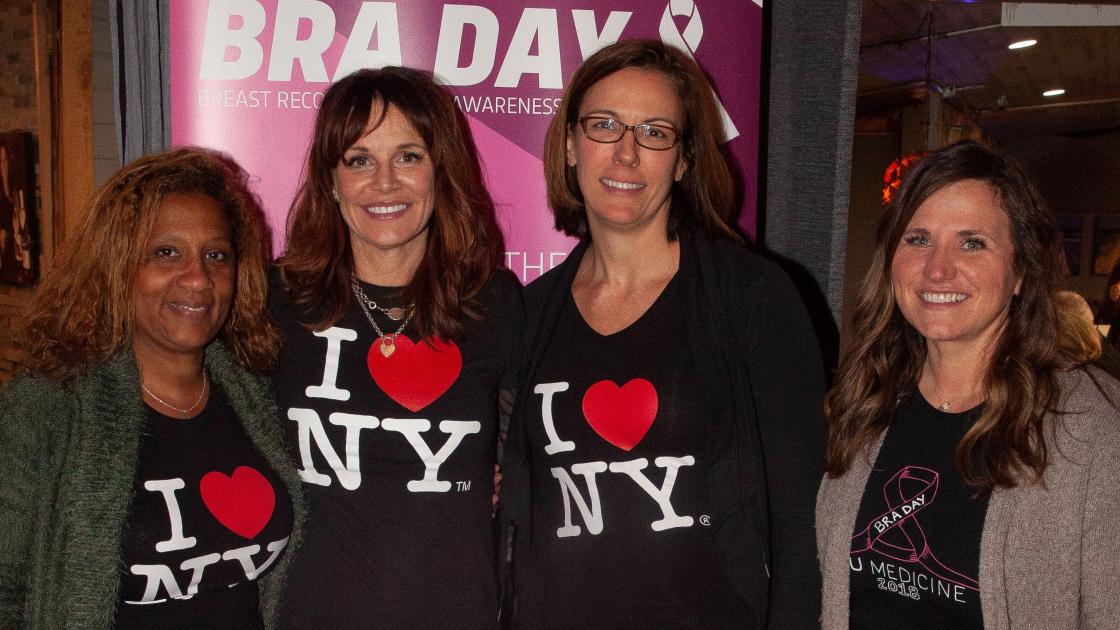 SIU Institute for Plastic Surgery Patient to Take Center Stage at New York Fashion Week
Breast cancer survivor and SIU Institute for Plastic Surgery patient Susan Danenberger will have the opportunity to show what life can look like after breast cancer while at New York Fashion Week. Danenberger, owner of Danenberger Family Vineyards in New Berlin, will walk the runway for AnaOno Intimates, a designer who specializes in apparel for breast cancer patients and survivors. Danenberger is one of 24 models, all of whom are living with or in remission from stage IV, metastatic breast cancer.
Danenberger hopes to raise awareness not only about metastatic breast cancer and breast reconstruction, but also about the quality of care available in her own backyard of Central Illinois. After an out-of-state reconstructive surgery left her with asymmetrical breasts and dented tissue, Danenberger returned to Springfield where fellowship-trained plastic surgeon Nicole Sommer, MD, FACS, director of SIU Medicine's Cosmetic Clinic, performed three reconstructive surgeries.
Danenberger first battled breast cancer in 2014. Two years later, she was diagnosed with metastatic breast cancer and underwent a double mastectomy. Now Danenberger says she is ready to move from cancer patient to cancer survivor. "I made it," she said. "I made it through all of this. This show is a celebration."
Sommer will join Danenberger on her trip to fashion week along with Maria Ansley, photographer at the Institute for Plastic Surgery, and Nicole Florence, MD, Danenberger's primary care doctor from Memorial Physician Services.
The show will be held on February 10 at the Angel Orensanz Foundation event venue at 127 Norfolk Street in Manhattan. In its third year at New York Fashion Week, AnaOno aims to shine a light on those living with metastatic breast cancer and raise funds for METAvivor Research and Support, Inc., a non-profit organization that funds research to benefit people with stage IV breast cancer.
Photo caption from left to right: Dr. Nicole Florence, Susan Danenberger, Dr. Nicole Sommer and Maria Ansley