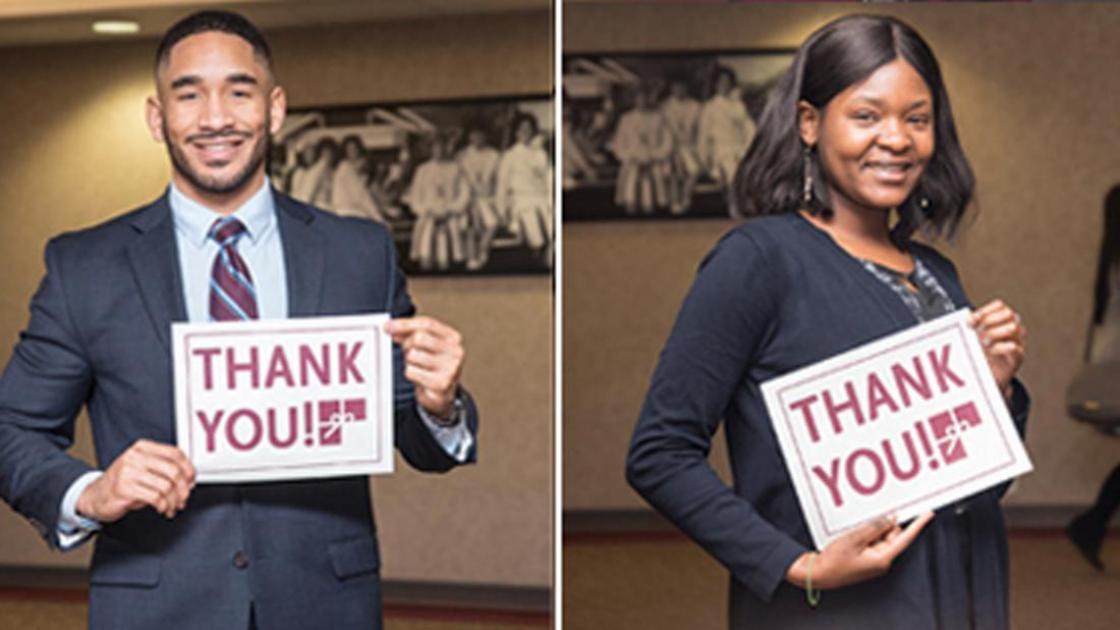 Day of Giving is a success for MEDPREP
Generous donors pledged more than $1000 to the MEDPREP program during the SIU Day of Giving on March 6.  Our supporters' contributions will fund scholarships to returning MEDPREP students this fall.

(Above) MEDPREP students Fernando and Keaboka say "Thank You!" on behalf of their MEDPREP peers.